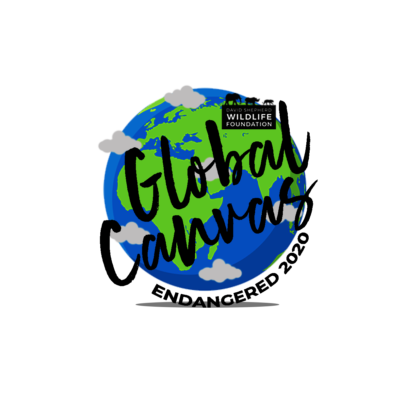 Thank you for donating to our Conservation Education project. Your support is helping David Shepherd Wildlife Foundation (DSWF) fund education programmes across the world to heal the wildlife crisis we are experiencing today.
The year 2020 has been fraught with challenges, in light of the global pandemic, which has forced us all to adapt, one way or another. Despite the difficulties we are now faced with, we are proud to say that our relationship is as strong as ever with our ground-based conservation partners and that our combined efforts are continuing to make a difference to some of the most world's most vulnerable wildlife populations and communities living alongside them. We are incredibly grateful to the brave wildlife rangers, who even amid the current crisis, are risking their lives on the frontline of wildlife crime and working tirelessly to maintain vital conservation efforts.
We live in unprecedented times; human actions are having catastrophic effects on crucial habitats and the wildlife that we share our planet with. David Shepherd Wildlife Foundation (DSWF) truly believes it has never been more important to educate children and adults about key environmental issues. We trust that education has the power to shift mindsets and change attitudes resulting in long-term sustainable approaches to conserving wild spaces and the species which call them home.
Your support, your impact:
DSWF has long been dedicated to funding a variety of bushcamps, eco schools, nature clubs and artistic workshops across the globe teaching children to appreciate and care for the wildlife and the environment. Additionally, we provide essential conservation education to children here in the UK, as we believe it to be just as important.
During 2019, our Education Manager, Jo successfully engaged with 8,396 children through talks and workshops across the UK, running 98 different workshops and visiting 83 schools passing on the passion and love that we at DSWF have for wildlife. Jo also spread the word internationally, through our renowned children's art competition, Global Canvas. This last year, an amazing 5,055 children from 26 countries participated, creating 128 entries with the theme 'Habitats of the World'. Each year the DSWF team is in awe of the wide range of countries participating and is blown away by the enthusiasm and talent of these young artists.
From everyone here at DSWF, thank you in advance for your support at such a critical time. With your help, DSWF can continue to fund these vital education initiatives across the globe to ensure that the children of today can grow up to become to conservations of tomorrow.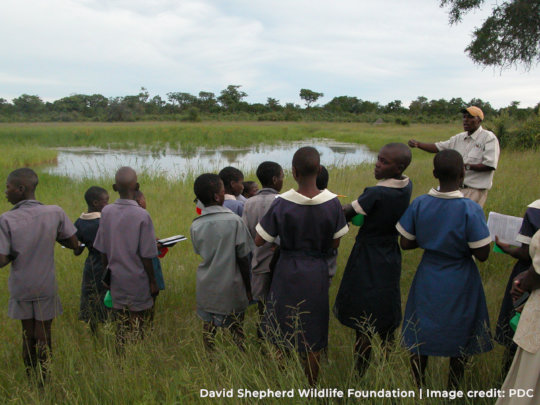 Links: