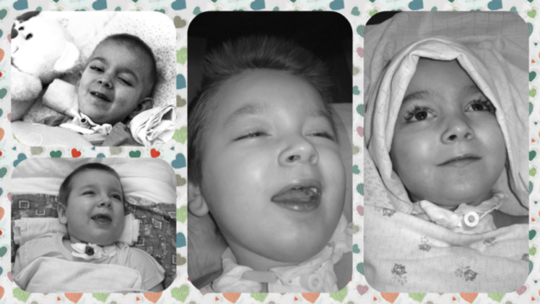 Dear Vera Foudation's donor,
over the last 3 months we have spend the total 32,446$ within the support program for families with termonally ill children who live in distant regions of Russia.
The funds we raised with your help via GlobalGiving platform were used to support Anna's family in Omsk. Noone can tell you how much this help means to htem like Anna herself, which is why we are sending this letter she wrote, addressed to all Vera's donors and filled with deep gratitude:
"I guess what I am trying to say with this letter is that our family cannot imagine itself without the support of Vera Foundation and its donors.
My name is Anna, I am the mother of two boys: Arseny (7) and Miron (5). Both my sons are severely ill. They have this really rare disease called Tay-Sachs ganglioside or GM2. It is a genetic disorder, which has been thoroughly studied by specialist but still has no cure. The problem is really only one ferment that's missing, but because it isn't there, the toxins in the body cannot be processed properly. Instead, they are accumulated in nervous cells and thus are slowly destroying the brain. Eventfully the child loses all the skills he or she once had. To know that this is what's happening to your kids every minute is not easy. But we try to cherish what we have and look ahead with hope for the better.
Arseny and Miron are paralyzed now. They take food through gastrostomy and breathe via tracheostomy. Their lives are entirely dependent of tubes, mechanisms, special nutrition and constant care. They no longer can see, but still hear. They can feel my touch.
Vera Fund was there for us back when my sons could still move and enjoy things other than music. I can remember how happy it would make them to receive Vera's gifts. Recently Vera Fund organized for an exert resuscitation specialist from Moscow to come all the way to Omsk where we live, to thoroughly examine the boys and make up an individual support program for each. Then they organize the purchase of all the equipment and other items, which were needed. Thanks to this, we now have every necessary appliance to provide for the best possible care, consumables and special nutrition.
Vera's coordinators are our true teammates and practically family. I know for sure that without the support of Vera and its' donors there would have been much more misery and despair and a lot less hope and peace in our lives.
Thank you all for your support!
With best regards,
Anna, Vyacheslav, Arseny and Miron".
Links: