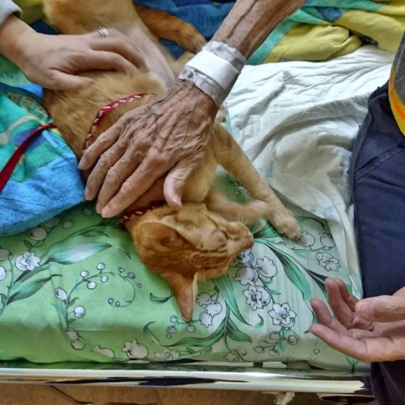 As part of the integration process, a lot is being done to make sure that all hospices in Moscow are provided with the necessary instruments and information for best possible services for the patients and their loved ones.
One of the key courses of this work is pain relief provision. Vera's representatives have been working closely with doctors and nurses to make sure enough attention is being paid to each patient's immediate needs and that they are properly met.
Nyuta Federmesser, the founder of Vera Foundation and the director for the united hospices of Moscow, says that it is important to find the time to carefully study precise situations every day and develop best possible solutions together to create the pattern of responsive care which eases the pain and suffering of those who need palliative care.
We launched the "Care School" for sitters which had been founded and implemented by Vera and is based in the Centre for palliative medicine, and institution uniting four palliative departments.
We've been special attention to developing and expanding volunteering in Moscow hospices. This includes consultations and training which help to better understand what type of work in hospices is the best fit for this or that person.
We've had many concerts and performances in hospices, organized by Vera. We know from experience how much the patients enjoy them. Another thing that brings inspiration and distraction from sad thoughts are the Beauty days, when we organize for stylists and hair masters to some and tend to the patients in hospices.
Vera fund has been spending the average of 167,000$ per month to cover for the following needs of Moscow hospices:
Consumables and means for care of bed patients

Rehabilitation and medical equipment

Vehicles for in-home care services

Medication

Transportation of patients from home to hospices and back

Additional nutrition for patients, including in-home patients

Organization of events for patients and their relatives

Ritual services

Renovating hospices

Landscaping of the adjacent territory

Financial support of staff

Nutrition for staff

Organization of leisure activities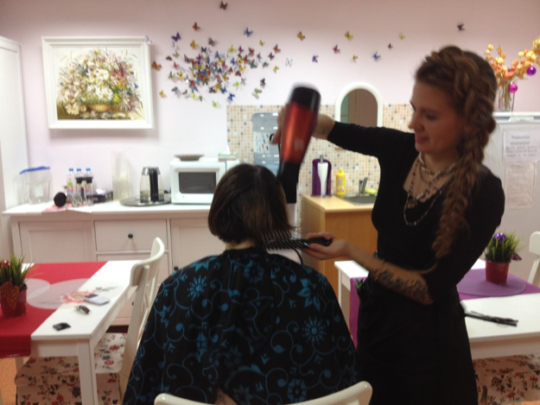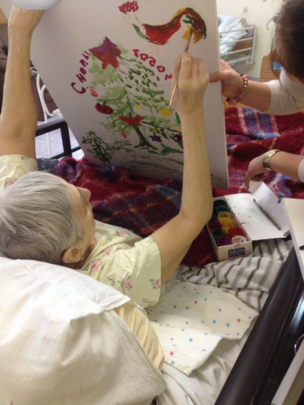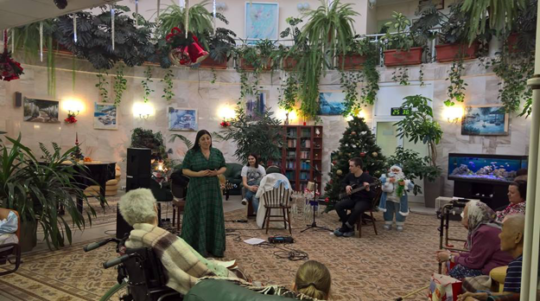 Less than three years ago, in October 2014, a boy was born to a family in Vladimir. They named him Danya. The boy turned out to be the one in every 1,000 babies who are diagnosed with Obstructive hydrocephalus - a condition in which there is an abnormal accumulation of cerebrospinal fluid within the brain.
Children like Danya experience lifelong complex medical issues and need ceaseless care. It is a 24-hour job for the boy's parents, one that requires skill and precision, no matter how emotional the caregiver may get on the inside. It also requires money, too much of it for a family where at least one parent needs to be by the son's side day and night.
Vera Foundation has been supporting Danya and his family, like many others in Russia in need for proper palliative care for their terminally ill children. Right now, to be able to breathe without interruption Danya needs the assistance of a medical aspirator and a tracheostomy.
The money raised with your help through this project on GlobalGiving during the last three months will be spent to purchase the mechanical aspirator and tracheostomies.
Good night sleep and some rest may sound small to some people, but to Danya and his Mom they are treasures. They are the promise of a better life quality and the long-wanted relief. These treasures became reality thanks to your help.
We thank you for donating to the cause of supporting terminally ill children in Russia through Vera Foundation and making little big miracles happen!
Dear Vera foundation donor,
You have generously contributed to the support of the most vulnerable and needy category of people living in Russia - the terminally ill children and their families from regions other than Moscow.
We are working hard to make sure that the money you donate is spent most efficiently and that we've made sure that the needs of those under Vera's ward are met every day and properly.
Within this project, we have already published several reports. The one we present today is meant to give you a clearer picture on what the volume of work and help is - in terms of numbers. Attached is the statistics report for the current state of affairs in children's' regional support program.
Everything we do to make sure that the terminally ill children and their families are not left without support - we can do because you have been helping. Thank you!
Attachments:
WARNING: Javascript is currently disabled or is not available in your browser. GlobalGiving makes extensive use of Javascript and will not function properly with Javascript disabled.
Please enable Javascript
and refresh this page.