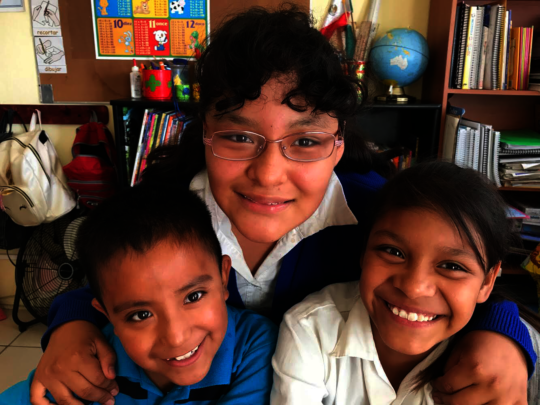 Being a girl in her preteen years usually means dealing with many "growing up" challenges. With Angelica these challenges don't appear quite so obvious, at least on the surface, although having the challenge of deafness might be the one factor that overrides all others. Angelica will turn 13 years old on the 28th of August. She had a late start to school, arriving at Escuela de Educacion Especial (EEE) two years ago with very little sign language or reading skills. For children who are Deaf these skills are inexplicably entwined.
Without the introduction of language at an early age, usually between the age of two and three years, all children will begin to loose the ability to advance to the reading stage of development. As time passes, the gap continues to grow. As we all know, hearing children learn to talk by listening to and mimicking others. Likewise Deaf children who have others communicating with them in sign language are also able to develop the ability to process language, and if this is achieved at a young age, they too will learn to read and later to write. Getting an early start with sign language is essential to achieving future academic success.
Angelica may not have had this advantage but we know she has many other talents, that if nurtured, will brighten her future. In addition to providing an education, teaching her important life skills and introducing vocational training at the appropriate time will help her become more independent as she moves into adulthood. An enthusiastic and caring child, Angelica loves school, learning new things and spending time with her friends. Angelica attends primary classes with younger children but fits in well. Her best friends are Miguelito and Maricruz, both eight year olds. They happily help her to learn new word signs and with arithmetic. EEE provides Angelica with the opportunity to spend time with others who understand her and can communicate with her. She comes to school with her mother by bus from a community nearby. She has two sisters and her father works in the United States and she hopes to visit the United States someday. Angelica loves to draw in her spare time and wants to be an artist when she grows up. Her favourite subjects at school are arithmatic and Spanish and, not surprisingly, her absolutely favourite thing is to be with her school friends.
Please join us in helping to bring more children to Escuela de Educacion Especial so they too will have the opportunity to learn Mexican Sign Language and to read and write Spanish. Education and vocational training are these children's ticket to living and working more independently as they grow into adults. I'm sure you will agree, all Deaf children deserve the opportunity to succeed and live a fulfilling life.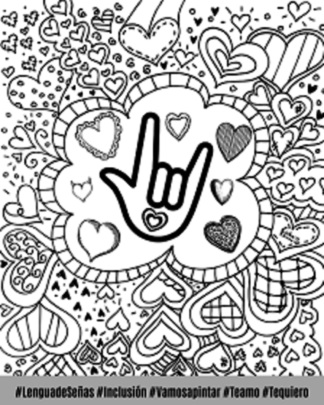 The dream of providing a means to create empowerment through employment for the young Deaf women at Escuela de Educación Especial de San Miguel de Allende is within their reach. Three of these young women, Azucena, Laura and Fernanda will graduate from high school, likely in December. Gaby will graduate this year from middle school and has chosen not to go on to higher education which is entirely fine. All four will seek at least part time employment after their graduation. Networking and advocating within the community by school organizers has already reaped the reward of employment for some of the older students. Currently Azucena is working part time with Luis' wooden puzzle making shop after classes and Gaby has been offered part time employment during summer vacation with well known and successful jewelry designer and instructor David Godinez. David trained Gaby himself at EEE's Vocational Training Jewelry Workshop and is so impressed with her skill and imagination that he wants to have her on his team. Laura and Fernanda, avid and accomplished seamstresses trained in the Sewing Workshop at EEE, plan to continue in sewing; making attractive bags, pillows and girls' dresses. Fernanda may have the opportunity to design hand painted clothing for a local fashion design business. It would be the ideal situation to have all of the student eventually employed by businesses outside the school and in the "hearing world" but we realize that this will not be initially practical for every student.
In order to provide means of further training and untimately employment, organizers at EEE created this project as a means to fund a "store" within the school premises to showcase and sell handmade products made by the students to the public. The vocational training instructors have been very busy during the past year training the students in making and perfecting the design of attractive, useful and marketable products from the Sewing, Jewelry Making and Carpentry Workshop. The public has shown their interest in these products through sample testing, special sales events and custom orders received from interested buyers. An example is the outstanding success achieved through building artists' easels in the wood working shop aimed at the large artist community in San Miguel de Allende. All products have been tested and are ready to be offered for sale to the public. The students are now ready to learn to organize production and learn how to market and present their products in an attractive and practical way in a secure environment supported by translators and managers. Work has been completed in painting walls, installing new lighting and beautifying used display fixtures. Work is underway in creating a logo and other marketing materials. We anticipate that when school resumes a new term in September the store will be ready to open its doors. Fernando, a participant of the Sewing Workshop and a talented artist, has drawn a mural on the wall of the proposed shop space. The mural will soon be painted and serve as a logo for the new operation. As a team, all of the older students will work together to make the new store an operating success.
Thank you to all our GlobalGiving donors for funding this project and helping the students feel empowered and realize the success of achieving employment. Although these young people are Deaf, they have come to realize that there isn't a dream that is beyond their reach. Thank you for playing a very important role in the students' future success.
To donors currently making recurring monthly donations to this project, we will redirect your donations to a second project "Sponsor a Deaf Child to Receive an Education in Mexico" where we focus on bringing elementary and middle school Deaf children to EEE to receive the education in Mexican Sign Language and written Spanish. Many of these children and their families live in rural areas and find it difficult to get to school in the city. Through this project we intend to help them get to school and receive the special education every Deaf child deserves.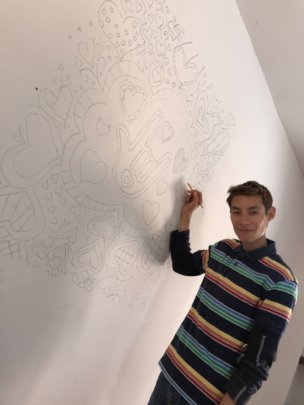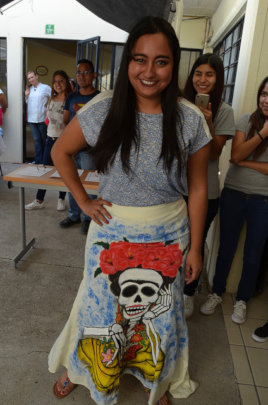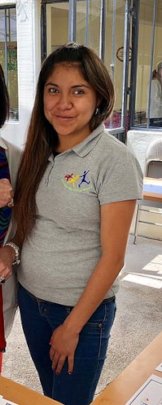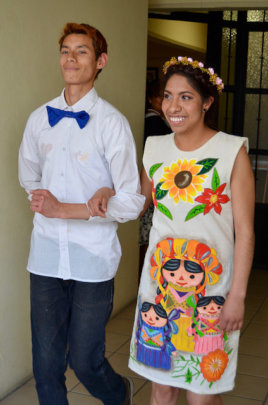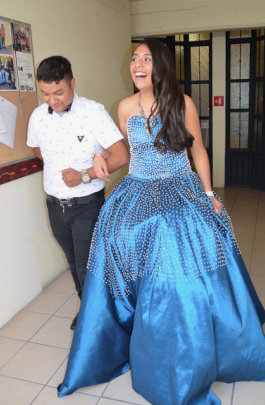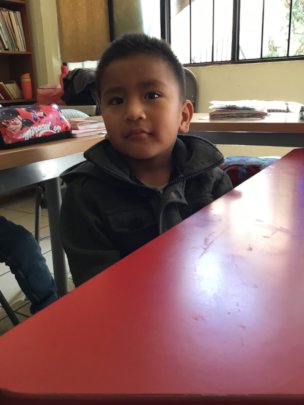 Where would any of us be without our language? It forms such an important part of who we are. No matter if the language is Spanish, French, English, Chinese, Sign Language, or any other, it forms for each of us a piece of our identity. The Deaf community attach an even greater significance to their language because it is so specialized and creates an idenitity that is quite unique among its relatively small population. There are approximately 70 million Deaf in the world who use Sign Language as their first language. They are represented in every country throughout the world; each having its own particular Sign Language. Here, where we are, it is Mexican Sign Language (Lengua de Señas Mexicana or LSM).
Verbal language begins naturally at approximately age two to three years; while babies as young as one year old are able to imitate simple signs. If a child is Deaf and not given Sign Language at an early age the development of language as a whole will be slower over their lifetime. The part of the brain where language grows slowly turns off and their ability to learn language in later years, written Spanish for example, is much more difficult.
Which brings us to the story of Jacobo. He is a typical energetic and curious four year old learning LSM for the very first time. His family brings him to Escuela de Educación Especial from a city which is an hour away by bus because EEE is the only school of its kind in the State. To get to school for an 8am start he is up with his mother at 6am; not always an easy thing for a four year old! His mother tells us that he loves to come to school. Jacobo is fortunate because his parents understand the importance of his learning language early and they sacrifice alot to bring him to school everyday. At EEE he will be continually taught LSM, participate in pre-school learning activities and in later years be taught a range of academic subjects including Spanish from qualified teachers; all through Sign Language. We know he is a very smart little guy, as he keeps everyone around him on their toes and with smiles on their faces! His teachers explain that his integration and behavior have improved since he first started school four months ago. He is adapting well and is learning more self discipline. Jacobo is in the imitation stage of Sign Language and understands much of what is told to him in signs. He is very smiley and mischievous, and also very cuddly and affectionate. He loves to play outside with carts and put together puzzles and lego.


Will you help by offering a scholarship to Jacobo and his family so he is able to attend EEE now and into the future? You are in a position to give Jacobo a better chance for a brighter future. A future where he can communicate easily with others in Sign Language, be a part of a Deaf culture that understands and accepts him and where he can realize his full potential by receiving a good education. We know there are so many other children in outlying communities that would also benefit from attending EEE. We will continue to reach out to each of them and help bring them to a safe place where they will have an opportunity learn language, as Jacobo will.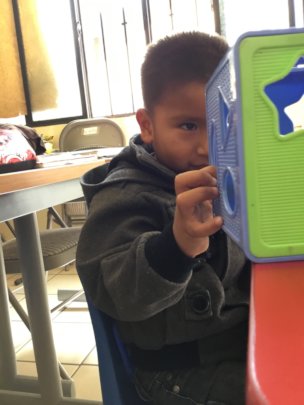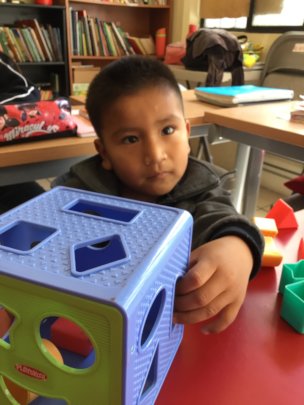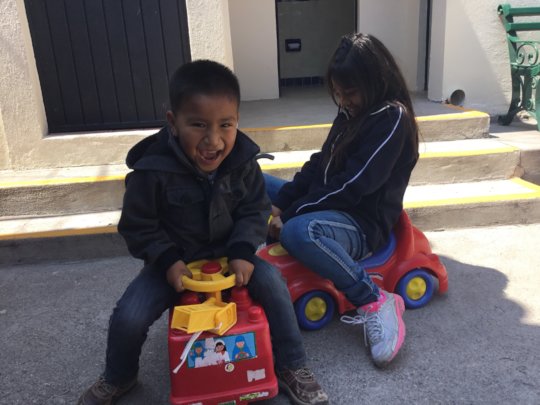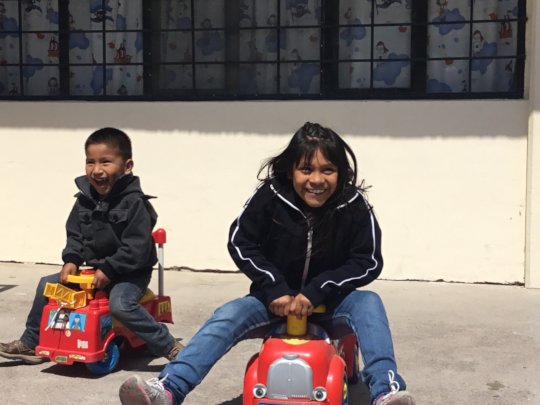 WARNING: Javascript is currently disabled or is not available in your browser. GlobalGiving makes extensive use of Javascript and will not function properly with Javascript disabled.
Please enable Javascript
and refresh this page.