We have fresh news for you from our project! Angela, our project leader in Namwera came back to Milan and we recently met her. She told us that in Mangochi there is still a need for new pedal pumps, to allow every family the access to water. Father Kimu said that the harvest doubles or even triple using the pedal pumps. It is easy to understand how these pedal pumps really improve the lives of these families. In Namwera, instead, which is a hilly area, it is difficult to find water at a superficial level, reachable by a pedal pump. For this reason, the project will focus in the future on the Mangochi area, where this system is more effective.
Moreover, the 21st of May, presidential election were held in Malawi. The former President Mutharika should be confirmed, but scrutiny is still being carried out.
We want thank you for you support, also on behalf of all the families you are helping!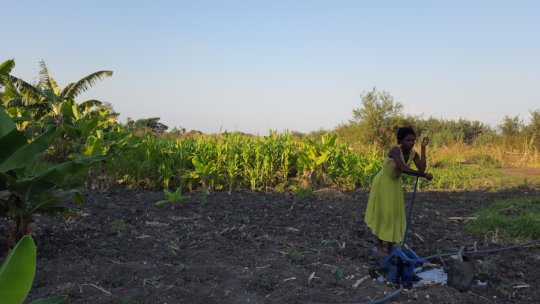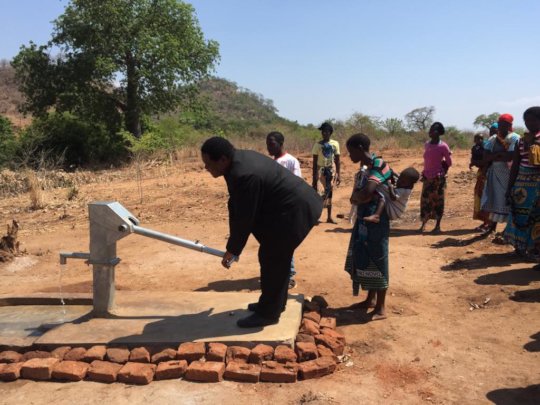 Links: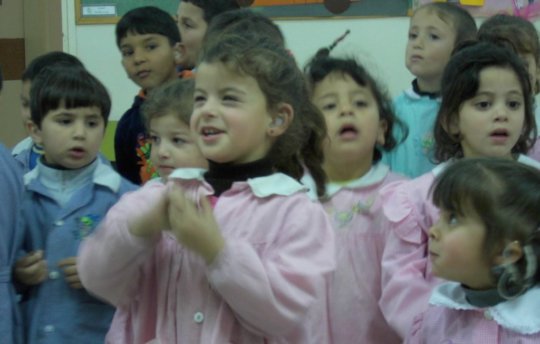 Thanks from the Creche's children!
The Creche Centre in Bethlehem needs our help to assist lots of children who have no choice but live in an unfriendly and hostile environment. Let's put our efforts together and give them a brighter opportunity of growth!
Last days were very intense because of many new children arriving at Creche. It's more than a challenge looking after newborns completely dependent on others, but its caring staff is getting much back from their work day-by-day: just a smile is worth all this work!
Now that spring is coming by, Creche little guests can't wait to have fun in the garden, running, jumping and making new experiences playing in nature! The birds' chirping and the flowers' colors and perfumes enchant them and inspire their drawing back home… fantasy is their characteristic, they paint reality in their own special way! Anyone can look at their work and feel amazed!
We hugely thank you for your important contribution because it is really indispensable to allow these babies to have the life that any child of their age deserves!
First and foremost, thank y'all for your contributions to this project! Thanks to your support the Balou Center children and its staff are gonna live in better conditions and their future is starting to bright off! There's still work to do, but having collected half of the targeted amount is surely a great success!
The extraordinary Balou Center manager M.me Maguy, is really grateful for these results and is more and more willing to welcome disabled children and guarantee them a brightful future in Congo. They're indeed a valued resource for their own country that must be underscored.
The project's aim is to give these children and youngsters suffering from disability the opportunity to peacefully grow in a loving surrounding where they can play and learn to do some little work, so the Centre structure and its functioning is not to be taken for granted! Despite the ongoing progresses, there's still an urgent need for electricity, because it works only a few hours a day and it's endowed only with three small generators. In addition, the school's cost of petrol is huge and unsustainable. That's why the installation of a photovoltaic system is a must, also on account of having zero impact on the environment.
The "Little by little" campaign has brought a significant contribution to this project but there's still much to do, let's donate!
Good news: in June a volunteer, the referent of the project is looking forward to leave for Congo as to implement the solar panels project!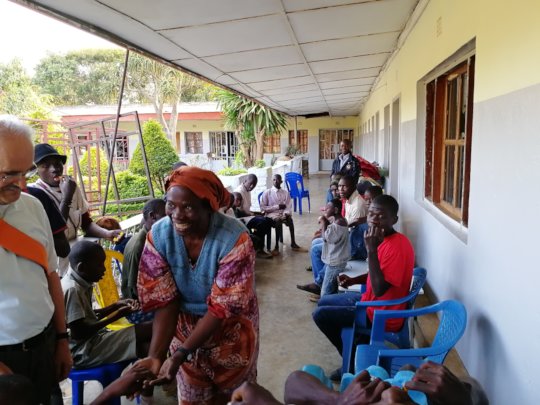 Links:
WARNING: Javascript is currently disabled or is not available in your browser. GlobalGiving makes extensive use of Javascript and will not function properly with Javascript disabled.
Please enable Javascript
and refresh this page.