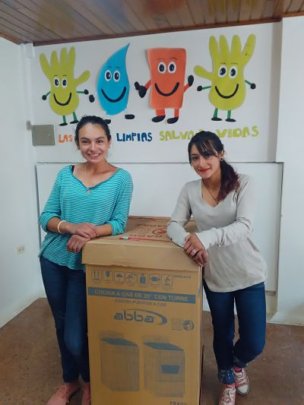 During the last monitoring mission, our project leader Rosanna De Bernardi, allocated 3 new estufas to some impoverished families: we had the possibility to see how much these tools have changed the life of all the people that received them. In contexts where there is no gas and electricity, one estufa can really make the difference: it allows the families to cook, and that is an incredible change, especially in the winter season, and that is an incredible change.
The next monitoring mission is scheduled for January and we are working hard in order to raise funds to buy others estufas.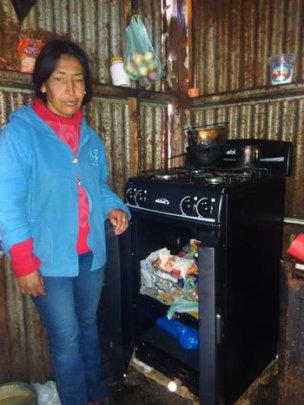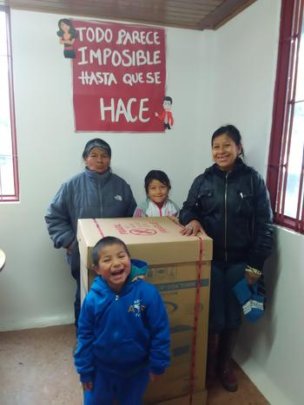 Links: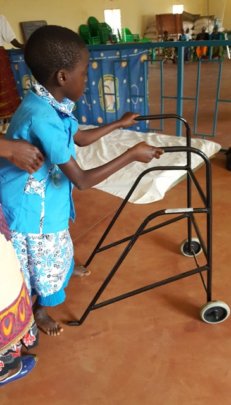 During the last monitoring mission, thanks to the holiday campaign we managed to allocate nourishment. It has been pleasant to see how much surprised and cheerful families were.
Our project coordinator Marina met a lot of people and volunteers of the Tiyende Pamodzi group, they explained to her what extent the disabled children's life has changed since the project started. Before that, they were not considered and abandoned by the society. Through this program and the incredible work that Marina has done, they can now feel as an integral part of the community.
Recently the children number enrolled in the rehabilitation program is raising; with the purchase of sanitary principals we can't cover all the expenses needed and unfortunately the fixed budget is not enough. Furthermore in Malawi there aren't drugs for general diseases and the therapy for disabled people is not included in the hospital structure.
As our project coordinator sad: " It was exciting to see kids playing and bringing across the villages this disabled children in their wheelchair. They were the same children that a few time ago couldn't even see sun light because they were used to live laying down in their shed!"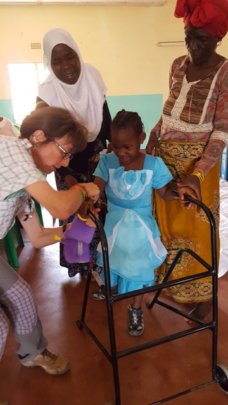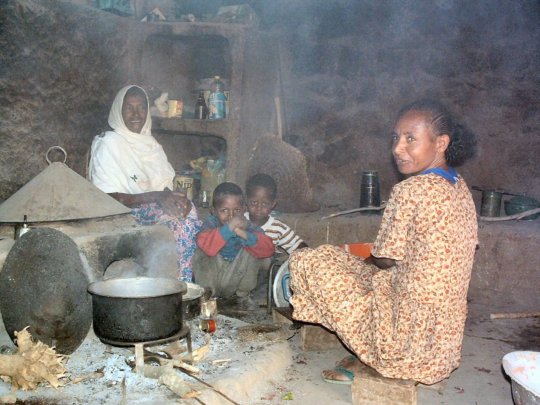 During the last period central government of Eritrea carried out precise financial measures in order to better control the "parallel market" and this produced a raising in the cost of living. This is why in the last three months also the cost of an ecological oven raised up to 220 $.
But we have a good news too: at the end of the Renewable Energy Match Funding Campaign (5th September – 10th October 2016), thanks to all of you, we collected 4,900$ with which we'll have the possibility to provide approximately 20 "Mogogo" ovens to likewise families.
Receiving an ecological oven for each family is important for many reasons; thinking about children (Aleimar main focus) ecological "mogogo" ovens are the best choice because, being energy efficient ovens, they would contribute to reduce wood consumption by fifty per cent, so that gradually tackling one of the main causes of deforestation. Additionally, the new ovens produce a minimum amount of smoke eliminating the home pollution and several consequent diseases. All this can improve the standard of living of many families.
We deeply thank you not just because you made this problems resolved by funding the construction of these ovens, but also because, thanks to mogogo, families discovered another way of socialize, not only inside their house but also with other people of village, building these new ovens together.
Families we helped together proved us that a change for them is possible and we can make it happen again and again!
Thank you once more for your last support, hoping it will last!
WARNING: Javascript is currently disabled or is not available in your browser. GlobalGiving makes extensive use of Javascript and will not function properly with Javascript disabled.
Please enable Javascript
and refresh this page.