Good news for our children: holidays have just begun!
Many orphans are going to go back home and see and visit their parents and relatives – they can't wait! However, the youngest ones who need to be looked after 24/7 are going to stay with nuns and "mamas" for their security.
The reception centers will be up and fully running by September immediately after the end of the rainy season. This period is rich in fruit and vegetables – nothing better than that for our centres, where nuns and "mamas" can more easily make up for food shortages likely to happened in the dry season.
We've already starting raising new funds to provide our children and babies at Tanguieta Hospital in Zou and Atacora regions with milk powder and food supplies. As soon as a sufficient amount is reached, it'll be distributed to our three centres. A monitoring and distributing trip has been already scheduled in November. Crossed fingers!
Thanks a lot for your awesome support – these children, our local and Italian operators and us are really grateful for your thoughtful help! Much must still be done to fight malnutrition in Benin and save innocents babies from hunger, but any effort is worthy if made together!
Thank you again thousands of times!
Links:
A warm hello to our kind supporters!
We are glad to inform you about a nice initiative planned for next October and we have good news from Ethiopia!
On Sunday 20th of October, the 2sd edition of "Belli come il Sole" [meaning "Radiant like the Sun"] will be held in Saronno, a small city closed to Milan. But... what exactly is it for? Our Italian partner Il Sole has organized this non-competitive 6-12 kms running event for two years as to support "Flowers in bloom" children in Ethiopia.
Let's join in and walk on all together! We'll be there waiting for you and your families – you know, there's strength in numbers!
Good news from Addis Ababa as well - as you may remember, two Italian Universities, the Bicocca University in Milan and the Chieti University, has been collaborating with the students of the University at Addis Ababa for months. From the very start, their common objective is the development of a new operational protocol of the taking-over of abused children.
That's why they're going to do their first "in-the-field" research with a joint team of Italian and Ethiopian students. First results are gonna be available by the end of this year!
All these achievements could not have been possible without your kindness and love! See you soon in October: we'll be waiting you at Lura Park in Saronno!
Thank you a lot again millions of times!
Links: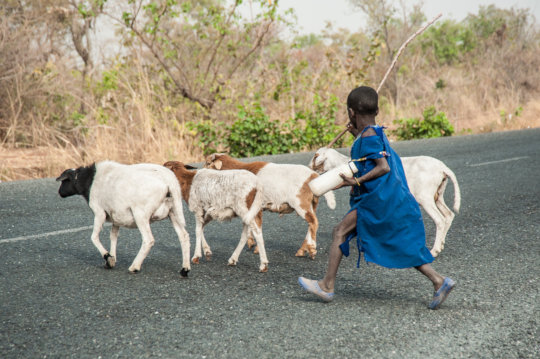 Thanks to your generous contributions, 11 sheep have been bought so far!
These three months since the last update have been fruitful and have filled our Eritrean families with joy.
But that's not all! The nuns have a useful new idea: buying donkeys will help them and the families they assist with transportation of materials and heavy weights. These animals cost around 150 euros each, so let's roll up our sleeves and make this happen.
Besides of purchasing sheep as to form a sustainable sheep-breeding system, the main aim of the project is to help families become independent. In a rural context like that one in Eritrea, this requires improvements in transportation of goods they can then sell or use them for their own or theirs children consumption.
We're now calling on your help! With an apparently meaningless contribution you can make the difference in these families' lives!
Thank you a lot for what you have already done for Eritrean families – they and us are really grateful!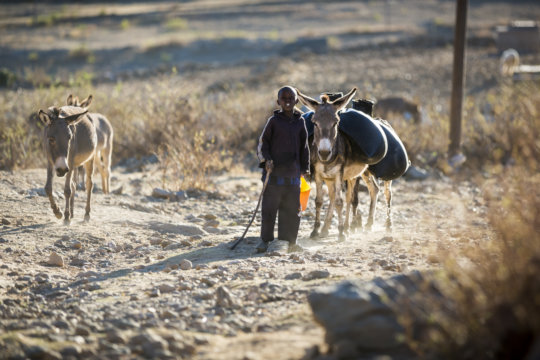 Links:
WARNING: Javascript is currently disabled or is not available in your browser. GlobalGiving makes extensive use of Javascript and will not function properly with Javascript disabled.
Please enable Javascript
and refresh this page.