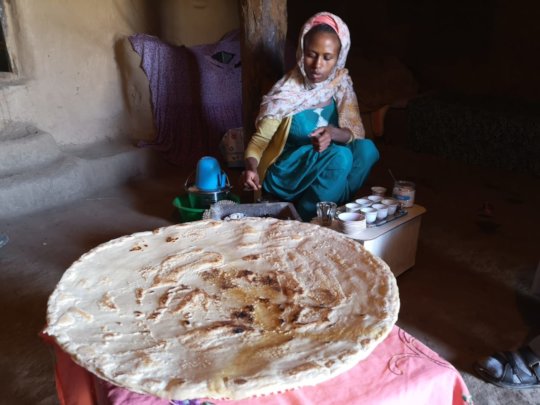 Today, we have an important announcement for you!
Two weeks ago, our staff went on a monitoring trip to Eritrea, where they visited the 'Ecological Ovens' project. They were warmly welcomed by two families, which now have a mogogo oven. The families said the oven literally changed their lives. Actually, they previously had just a fireplace inside their homes, that had really harmful consequences on their respiratory system. Since the mogogo are equipped with a flue to eject the smoke, the quality of their lives has consistently improved. It was so fulfilling to hear that the families were very happy to participate in the building of their ovens and now they are able to help other families to build their own. Moreover, the government is going to take over the issue and build new ovens in accordance with the technique we used so far. For these reasons, we are proud to say that our local partner now considers the project self-sustainable and therefore it can be carried out from now on independently, without our financial support.
From now on our focus will be the project 'A sheep for you', which consists in the donation of sheep to mothers who live in difficult economic conditions in Eritrean rural villages. This is why we ask you to continue your commitment by supporting the project 'A sheep for you'.
We are deeply grateful to you all, because your generous contribution made the achievement of this project possible, thus changing the lives of many families. We are sure that together we can do even more!