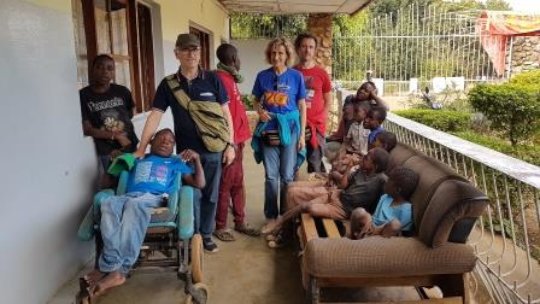 Making a journey of solidarity means sleeping in the facilities of local partners, visiting children supported at a distance, laughing and playing with them, attending a lesson at school, seeing all the projects live, bringing practical help to all the people meet in the path. Those who decide to accompany our country managers in the monitoring journey do so in order to live an experience that will lead to a return and that leaves something unique to the known peoples.
The meaning of these trips is very clear to Franca, Gianni and Mario, who for several years have accompanied our manager Francesco to the Congo, and was also appreciated by Claudio who, on his first experience in this country, was able to get closer on tiptoe and with the utmost respect for a different and at the same time fascinating culture. After some hesitations starting due to the Ebola risk, but also limited according to the Ministry of Foreign Affairs only in the north Kiwu and therefore not dangerous for our travelers, but which however alarmed one of the companions to the point of making them give up the trip itself, on June 23 the group Congo has left for this new adventure!
Here are the words of Francesco:
"During our stay, we also visited the tireless M.me Maguy who, with great enthusiasm, continues the Balou Center for the Disabled. Here the number of guests is constantly growing: to date 225, not only children / teenagers with disabilities, but children with malnutrition problems. As last year the emergency of the center remains the photovoltaic plant that, with more modules, would guarantee constant energy in all the different structures, thus facilitating the assistance provided above all from the internal hospital. While waiting to find the necessary financing for the solar panels, a new generator has been sent with the replacement of the current one in very bad conditions.
And after three intense weeks, we have therefore reached the end of this journey; despite the unexpected and some difficulties, even this year the emotions experienced never cease to amaze me. I look forward to the project in progress with great confidence and I return once more enriched by my departure ".