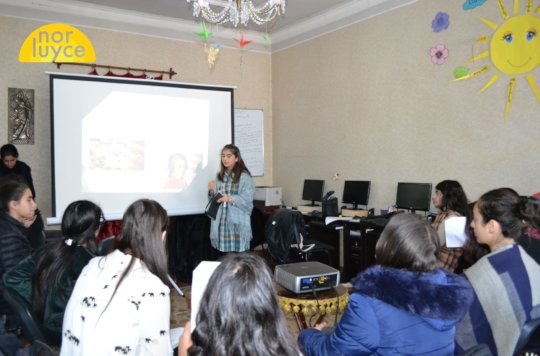 "This is amazing to be able to make a presentation with animations. I feel so professional. I could also use these skills when I was preparing a topic for one of my classes and I was the only one who gave a great presentation, thus getting A" – a mentee was saying with happiness.
During these months, 14 mentees were provided by 16 hours of group meetings on computer classes. They gained skills in navigating safely on the internet and in differentiating and analyzing various information. They learned how to paraphrase the read information. Along with these skills, the girls also learned how to put together power-point presentations and how to write a research paper. As soon as they gained all these skills, they chose a topic and started to write a paper on it. When the paper was ready, they started to transfer the paper into a power-point presentation. The mentees chose interesting topics, such as classical music, the psychology fo color, self-esteem and self-confidence, universe, modern professions, etc. Once, the presentations were finalized, the mentees were exposed to other skills such as communication skills, teamwork, public speaking, time management, etc. After having all the important skills, the mentees started to share their presentations in front of the group thus practicing their gained skills.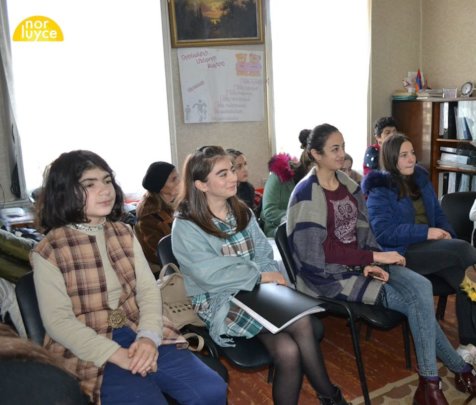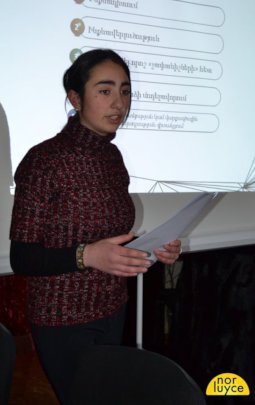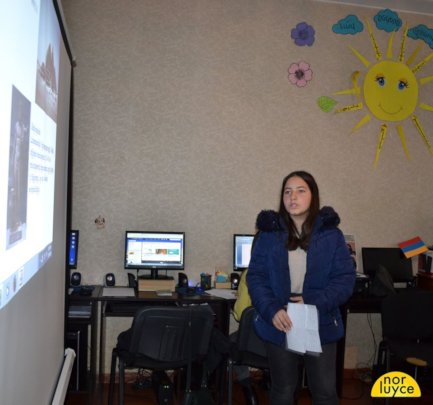 Links: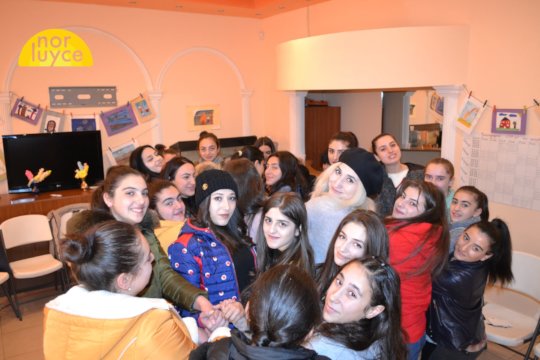 "Before when she would come home, she didn't like to talk to me. She would never notice that I was sad or depressed. As a mom, I was doing my best to make sure she has my love, attention, and care. Unfortunately, I didn't receive the same approach from her. However, thanks to Nor Luyce my daughter has changed. It has been only 4 months and I see a big change in her. She started to talk to me. She became empathetic and caring. She even started to motivate me for a better future." – a mom of one of our mentees was calling to express her gratitude for the change she saw in her daughter. She was sharing her story through the tears of happiness.
During these months, 144 individual mentoring meetings have been provided to our mentees. The meetings allowed the girls to reveal their personal traits, learn about their strengths and weaknesses. For the mentors to be able to help the mentees more, we provided them with 32 hours of pre-mentoring and on-going mentoring training that allowed the mentors to be prepared for conducting a better work while working with mentees.
Along with the individual meetings, the girls also took part in 86 hours of group meetings that allowed them to not only get acquainted with each other and mentors but also to gain a number of skills, such as teamwork, time management, public speaking, personal hygiene, healthy living, etc.
The girls also had a chance to meet with public figures who shared with them the key to their success and motivated the girls to fight for their dreams.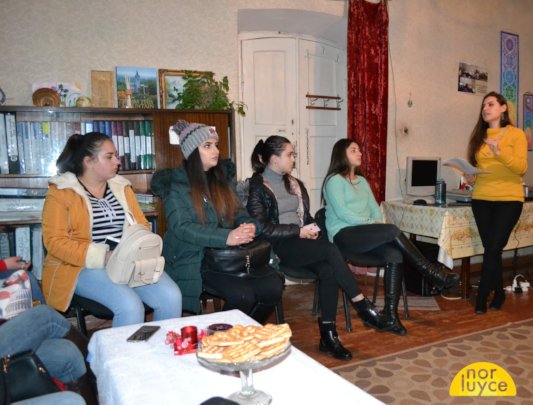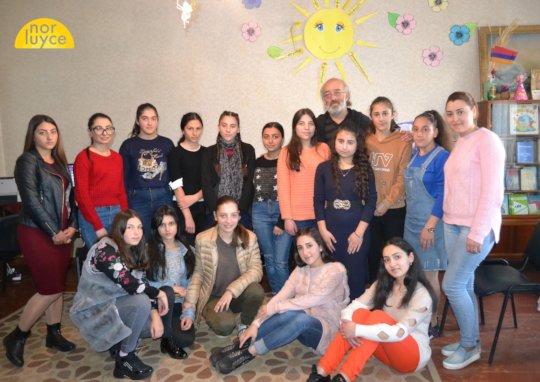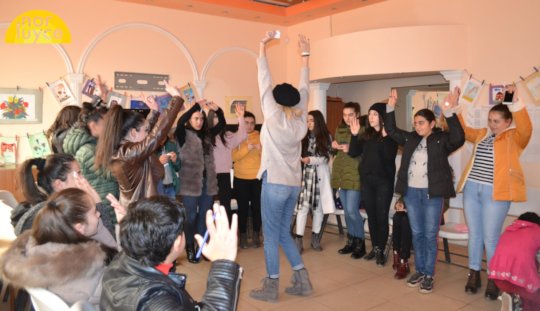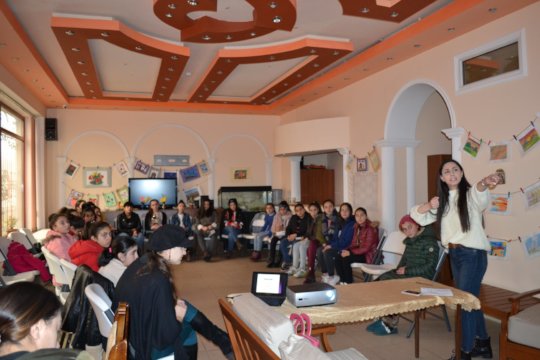 Links: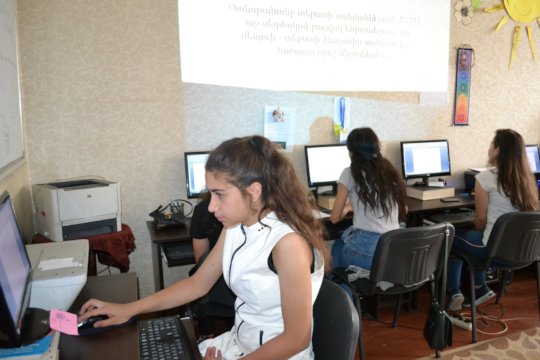 "It has been my dream to gain skills in making a power-point presentation. Thanks to Nor Luyce, I could not only learn but also use my learned skill. After I gained this skill, I could make a presentation for one of the subjects at my school. I felt so good that I could it by myself.", one of our mentee: Gyulnara, has expressed her excitement with Nor Luyce staff.
During these last 3 months, 20 mentees took part in 14 computer classes thus learning Microsoft Word office, Power-point and, also, skills to navigate safely on the internet. The girls not only learned how to use MS Word and MS Power-point, but they also did research on a topic of their interest and then made a presentation on that topic thus using their skills.
The girls also put together their career plans and shared those presentations with their peers, and received feedback. The girls also took part in meetings such as public speaking skills, how to use computers not hurting our health, etc. These skills gave a holistic approach to their computer skills.
20 mentees of Mentoring Phase could also put together a presentation with their mentors and share it with their peers.
In the end, the girls received certificates for taking part in the computer classes.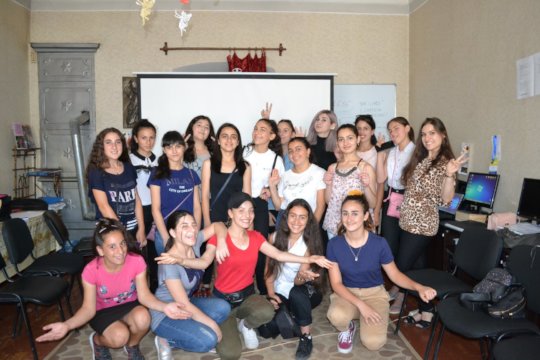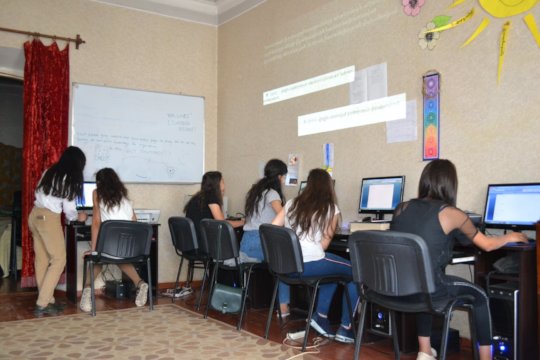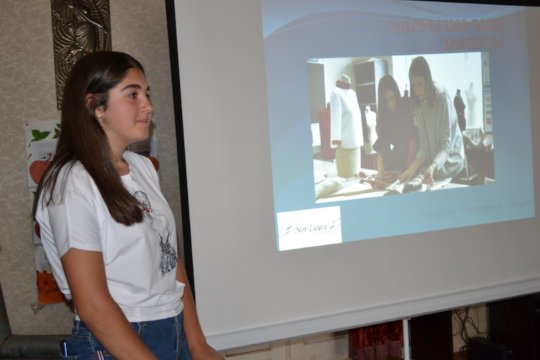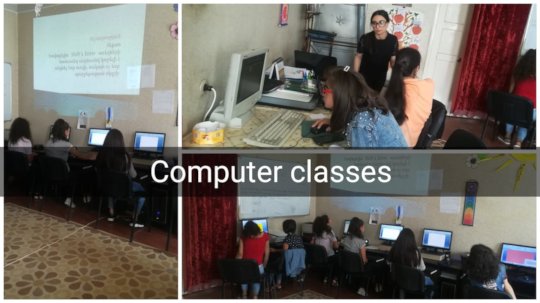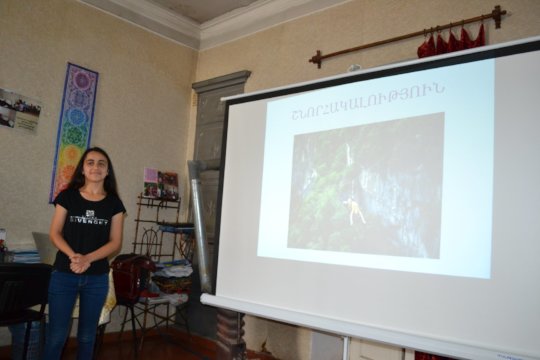 Links:
WARNING: Javascript is currently disabled or is not available in your browser. GlobalGiving makes extensive use of Javascript and will not function properly with Javascript disabled.
Please enable Javascript
and refresh this page.