On September 10, 2020, Nor Luyce launched another phase of the computer classes for 16 adolescent girls. During the classes, the mentees had the chance to learn to work with Microsoft Word and PowerPoint Presentation. Because of COVID-19, the group was divided into two smaller groups to make sure we keep all the necessary precautions. As always, before diving into the classes, the girls took pre-assessments that allowed us to understand how well they can work with Microsoft Word and PowerPoint Presentations.
During the classes, the mentees gained new skills in working with Microsoft Word and later practiced their skills by carrying out several tasks. Later they also learned how to make power-point presentations. As a final project, they prepared a presentation describing the one year they spent at Nor Luyce.
In the end, the mentees took post-assessments. Based on the analysis, the mentees registered an average of 34.4% of knowledge growth. The details can be seen in the attached graphic. While the following link takes you to the short video presenting the classes.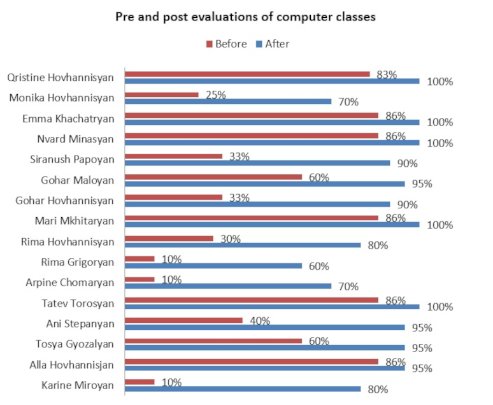 Links: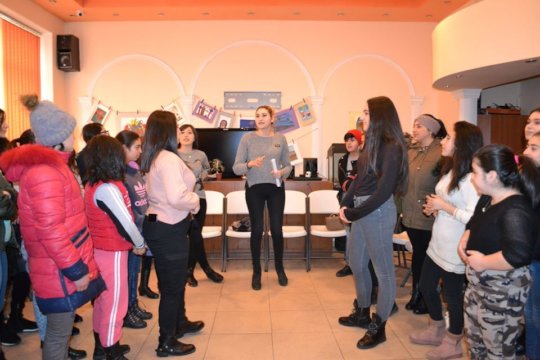 Gohar is one of our most active and engaged mentees. She has always been eager to participate, but at first, she was not so self-confident, seeming to be afraid of her own opinion. In her words, she had not felt able to defend her right in her previous environment, but Nor Luyce has helped her overcome that feeling. She has become more courageous, more willing to stand by her own opinion, and more at peace with herself.
According to her mother, Gohar has improved her behavior at home and acquired a more optimistic mindset. Her teachers have also positive changes.
During this hard period, this pandemic, we continued to provide all our services to our girls through online platforms. As a result, 389 individual mentoring meetings have been realized by our mentor-mentee pairs. The mentees also could participate in 43 group meetings that allowed them to gain a number of important life skills, they could also prepare the career plans that would guide them later to pursue a degree. Additionally, the girls had a chance to participate in group meetings the speakers of which connected with us from San Francisco, New York, Los Angeles, etc.
We could not only continue our program but we could also provide the mentors and mentees with counseling support to go through this hard time.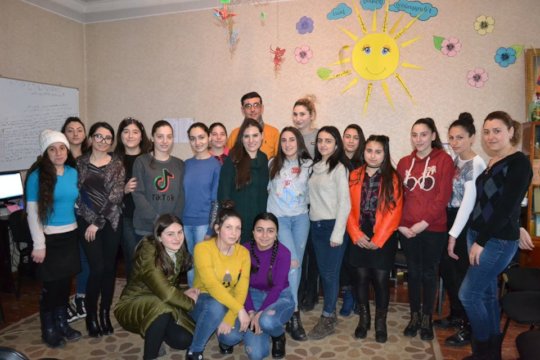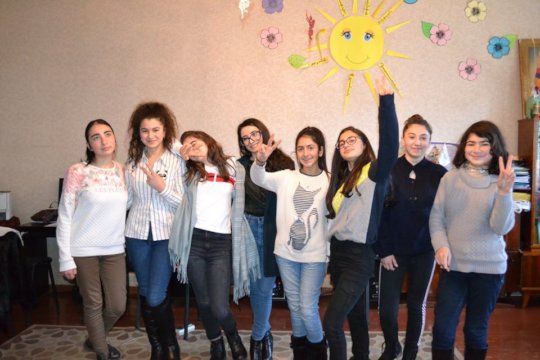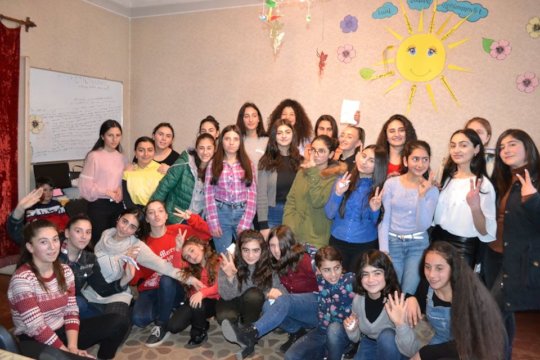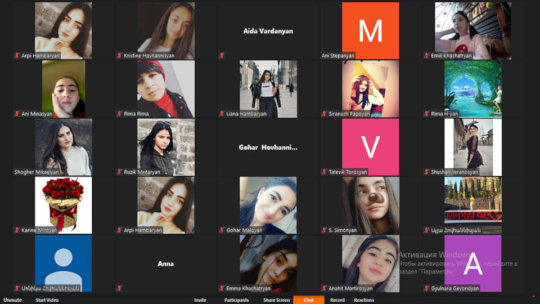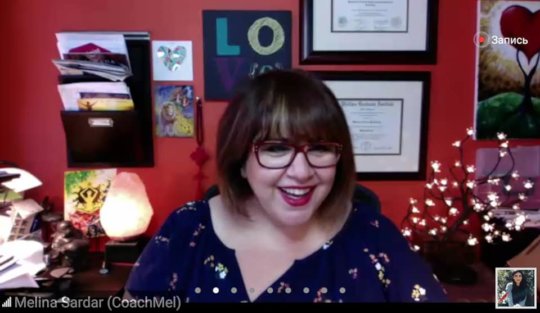 Links:
Kristine, who joined Nor Luyce as a mentee six months ago, has already undergone a number of positive behavior changes. Kristine's commitment to the program has been evident. She is one of the most punctual mentees, even going so far as to request extra mentoring meetings. Her motivation, willingness to learn, and desire to take control of her life motivate her to embrace the Nor Luyce curriculum with open arms.
Her mother reports that, since joining Nor Luyce, Kristine has become more active, sociable, and caring. Her time management skills at home have also increased, and she has been increasingly able to articulate her goals for the future.
Our Mentoring Phase mentees have attended 350 hours of individual meetings and 12 hours of group meetings in the last three months. Meetings have covered topics such as emotional intelligence, facing fears, and conflict management. During those same three months, an additional 24 hours of group meetings were provided to our mentees in the Skill Building phase. Mentees evaluated their own skillset, discussed their personal characteristics, and thought about potential career paths that might suit them. Group meetings also covered broader topics like leadership and work ethic. After completing this portion of the curriculum, these mentees will lead the group meetings for the next group of girls in the Skill Building phase, allowing them to solidify the understanding of the concepts and pass on their knowledge.
Mentees in both phases also had the chance to meet famous actors and producers from Gyumri, who shared their success stories and the challenges they faced during their careers. One of our mentees, Siranush, even convinced her best friend to join Nor Luyce by bringing her to one of our group meetings.
Links:
WARNING: Javascript is currently disabled or is not available in your browser. GlobalGiving makes extensive use of Javascript and will not function properly with Javascript disabled.
Please enable Javascript
and refresh this page.