Nor Luyce has provided the mentees with a safe place to build new friendships for a long period of time.
The girls met at Nor Luyce in 2018, since then their friendship became stronger and inseparable. Their meetings and friendship are not limited only to Nor Luyce, but they also get together, have fun, and walk around the city outside of the organization. They have become irreplaceable advisors for each other; they are always together during hard times and try to help each other to overcome each difficulty. Also, they spend the holidays together, carry out voluntary work, and attend various events. According to them, Nor Luyce has not only become a resource for personal achievements but also helped them find irreplaceable friends.
Another mentee: Liliana says: "Nor Luyce presented me with a number of friends. This is the place where I have acquired and will acquire a lot of new skills. I have so many beautiful memories connected with Nor Luyce and the number of these memories is still growing. The most important achievement with Nor Luyce was the mentor that I had for one year who became more than a mentor for me. Nor Luyce is the center of all positive energy."
During these several months Nor Luyce could recruit more than 40 mentees from orphanages, fostering houses, villages, and schools. Along with the mentees, more than 40 new mentors also joined us to bring changes in the lives of adolescent girls. Before diving into the work with the mentees, the mentors had the chance to participate in 17 pre-mentoring workshops that allowed them to gain important skills and knowledge to conduct productive meetings with the mentees. During these several months, the new mentees also had the chance to participate in 3 group meetings that allowed them to meet with each other and the mentees of the Skill-Building Phase as well as with their future mentors.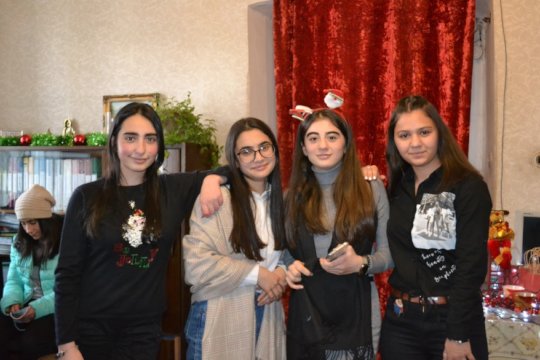 Links: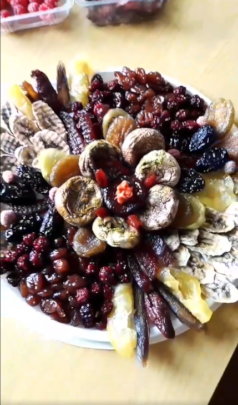 During the success stories that we were able to register with the ongoing project is the training and helping the branding works of a young woman who lives in a neighboring village close to Gyumri. There are different villages that are famous for their agricultural products and Violet, who had orchards of peaches and apples never thought of turning them into a business. We helped her come up with her own business idea, helped her create a small brand that will produce dried fruit in the area. Thanks to the project there are many more women who are showing their interest in creating their own brand and products that can help them both economically and will boost the growth of eco-products in the area.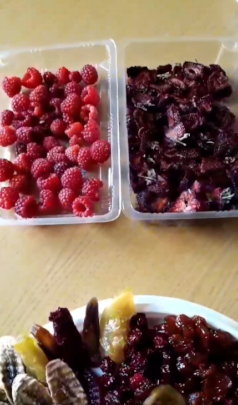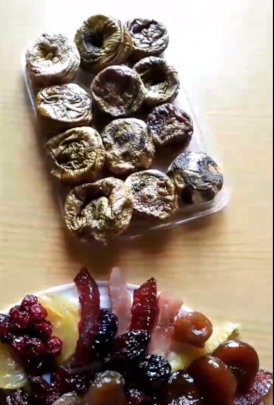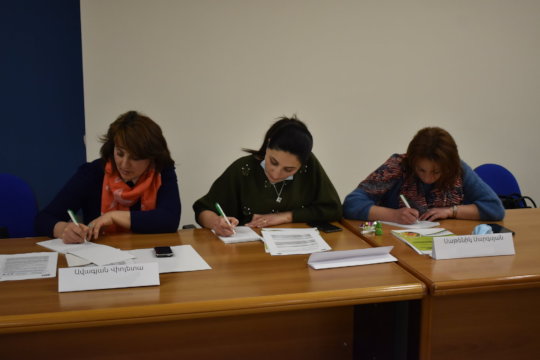 "Nor Luyce has given me a lot of knowledge and skills, which I will be able to use both in my community and in my daily life. It especially helped me choose a career path, set new goals, and discover new traits in me. I was also able to identify my shortcomings and correct them. It also gave me many friends with whom, I am sure, I will explore a lot of things and I will have a long way to go:" said a mentee who is on the third phase of Nor Luyce.
Hearing and seeing the motivating stories of our mentees, empowers us to continue our mission. During this period adolescent girls were provided with 331 individual meetings and 4 group meetings that allowed them to learn more about their own personalities, form a bond with their peer mentees, and learn about their own fears and strategies to overcome those fears. These meetings also allowed the girls to learn conflict resolution skills and build their self-esteem in expressing their own ideas and thoughts. In the process of building the self-esteem of the mentees, the mentors played an important role in guiding them and providing them with useful tips and knowledge. To carry out their important work, the mentors received the support of Nor Luyce staff through workshops. As a result, the mentors participate in 5 workshops, such as how to work with sexually abused kids, how to work with suicidal kids, etc. that provided them with more skills to conduct powerful and useful mentoring meetings.
The adolescent girls were also provided with 11 skill-building meetings that allowed them to put together their career plans, visit universities and colleges, and lay the path to their future career choice. Skills and knowledge are not the only main components that we highlight, for us, it is also important to motivate the girls with real-life stories thus organizing meetings with well-known Armenians who share their challenges and success and the keys they used to overcome their own challenges. These meetings allowed the girls to meet with 5 well-known actresses and singers that the girls asked for a meeting with. Each meeting was full of warm memories and useful pieces of advice.
Links:
WARNING: Javascript is currently disabled or is not available in your browser. GlobalGiving makes extensive use of Javascript and will not function properly with Javascript disabled.
Please enable Javascript
and refresh this page.