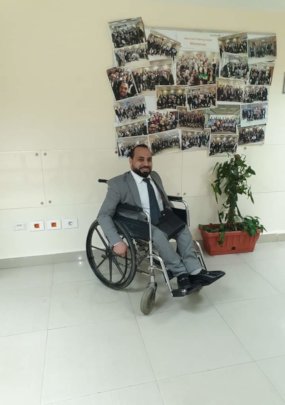 Dear Alhassan donors, supporters and believers,

Our "Source of Income" project branches into 3 subprojects: funding small projects, occupational training and employment and networking
Through these three subprojects, we were able to achieve financial independence to our beneficiaries; enable them to be bread earners NOT a burden.
We're rapidly recovering from the recent COVID-19 crises and we're back on track, delivering services and implementing projects to our beneficiaries. Thanks to your generous donations we were able to serve 19 beneficiaries starting August 2020 till now. We periodically (every 3 months) monitor and document the projects' progress then we take a random sample annually to generate an impact analysis.
Last year, we achieved an astonishing success rate of 91%, it's shown in details in the figure below. We deal with the negative impact according to each case:
1- In case of death: projects are left for the deceased's family.
2- In case of failure or trouble: we provide technical support and help beneficiaries select another project type that would suit their conditions better.
We want to share one of our inspiring stories that achieved effective financial independence. Mohamed, a 33-years-old guy who has polio, was graduated from the Faculty of Commerce in 2012. After his graduation, he wanted to be a bread earner and be financially independent but couldn't find any jobs. He opened a clothing store instead while still seeking another job. We were able to get Mohamed hired as a customer services representative in one of Egypt's most reputable banks.
We're currently in the process of partnering with the Egyptian Ministry of Social Solidarity. This partnership aims to financially empower 150 wheelchair users in Egypt, men and women aged 18 – 55 years old.
We would like to thank each and every one of you for your support. We urge you to continue supporting our cause and stay our enthusiastic donor through subscribing to a monthly recurring donation which will help to secure more funds to help wheelchair users in Egypt be financially independent.

If you have any job opportunities or know someone who can help with employment please don't hesitate to contact us at source.income@alhassan-fdn.org


Please visit our Facebook page to read other success stories:

https://www.facebook.com/AlhassanFDN/

Thank you for believing in the differently abled. :)