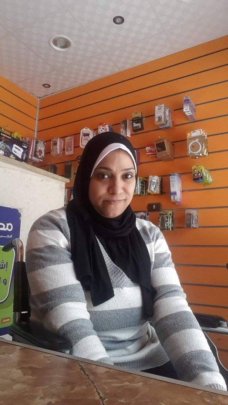 Greetings from Alhassan Foundation to all believers & supporters around the globe,
Yesss..You made it our precious donor! This is to inform you that you've helped securing more than 10 sources of income for wheelchair users in Egypt during the past few weeks.
During the past few months your contribution helped us to support tons of physically challenged people in Egypt be financially independent. One of our female beneficiaries started to search for a way to earn her living. Due to her physical challenge as a paraplegic lady she was introvert, and needed to find a way to become sociable and move around first. Your donation helped us to fund her idea to start her own business as a mobile accessories store. Her small project flourished and that encouraged her to be more open to the world and she aims now to grow her business.
Testimonial:
"Alhassan Foundation has helped me be more of an extrovert person, gain confidence and add value. People loved my attitude and my way in managing my small business. Adding that providing source of income to wheelers not only makes them financially independent, but also became outgoing and energetic". (Safaa – Banha, Egypt)
We are funding several kind of projects like; Livestock breeding, grocery store, selling snacks in kiosk, tailoring curtains & bed shades, fertilizers & stationary selling & etc. - we funded these projects with more than $10K till this moment.
We would like to thank each and every one of you for your support. We urge you to continue supporting our cause and stay our enthusiastic donor through subscribing to a monthly recurring donation which will help securing more funds to help wheelchair users in Egypt be financially independent. Please visit our Facebook page to read other success stories:
https://www.facebook.com/AlhassanFDN/
Thank you for believing in the differently abled. :)