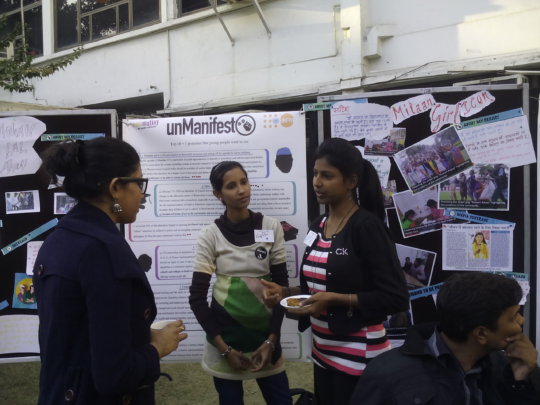 Dear Milaan Champions,
This past December, girls who had passed out of our first capacity building training in October for Girl Icon Fellows, reached out to their communities as part of the UnManifesto Program.
Working in cordination with the non-profits Commutiny and Pravah, two young women from the state of Uttar Pradesh, presented what they felt their youth manifesto for their communities should be in Delhi and Lucknow.
Khushboo, 18 years old, and Sahiba, 17 years old, worked tiresly with the Milaan team to examine how the youth of her community wants to create change in their communities.
Thank you for your support, and please stay in touch for more on the wonderful hereos we work with!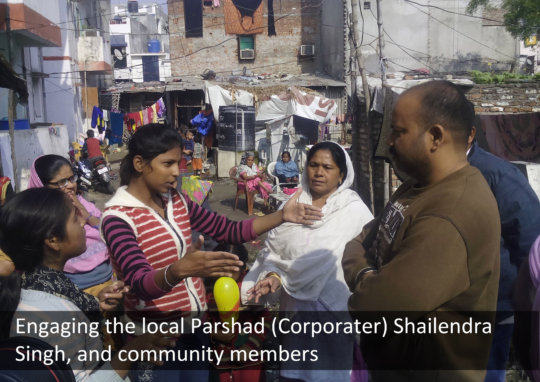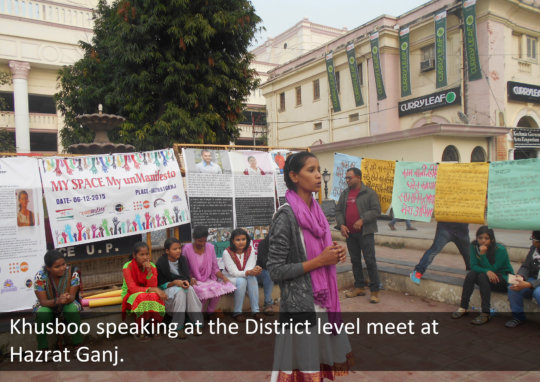 Links:
Dear Milaan Reading Champions,
You did it! Over the past several months, it has been overwhelming to see the international encouragement for Milaan and our budding library. Together, we've raised enough money to create a space of imagination and reading in rural Sitapur District, India.
It's thanks to you that our once empty library space is now host to bright tables and shelves and a projector stands ready to educate students with same langauge subtitles. We have you to thank for the hundreds of books that students now have access to in the rural village of Kantain.
In the coming months, we're looking forward to using our new library for storytelling, tutoring, movie showings, rehersals, and expanding young minds.
In the meantime, as it gets colder in the Milaan School, we're opening up another project to support the Milaan Outreach Program. This program works to target adolescent girls in government schools located around Uttar Pradesh.
Understanding that 1 in 100 girls makes it to Class 12 in India, Milaan works to equip adolescent girls with the training and learning to educate and transform their own rural communities surrounding educating girls.
We would like to invite you to be the first to check out our new project below. We're looking forward to your continued support!
Warmly,
Links:
Dear Library Supporters,
This July, The Milaan School was brightened by a group of enthusiastic volunteers from all over the world. Volunteers all brought individual projects to enliven the school and enforce the environment of innovative learning and creative thinking that Milaan School aims to cultivate.
I am excited to announce that several students decided to make the blossuming library their focus. Over the span of two weeks, the volunteers painted two walls with murals and bright colors, bookshelves went up, and the entire room was cleaned.
It is also my pleasure to relay that a projector has been kindly donated to the school by a volunteer in the group which the Milaan Library will be using to show education films and films with same language subtiltes to assist in learning Hindi and English.
The library is slowly going up thanks to your kind contributions and support. In coordination with the Milaan students and staff, we now have a colorful space ready to host books. We're ready for books, lights, curtains, and furniture! This month we hope to put in working spaces for the students to engage in extracurricular learning and creative projects.
It is thanks to all of your efforts that the room has begun to tranform into a library space! We still have a bit to go, but together we can create something that motivates students to adventure into reading!
Please consider sharing our library with your family, friends, and networks. We are so close to creating a generation of rural readers in the village of Kantain!
Warmly,
Alyssa Newlon
T: @SupportMilaan | Facebook | Milaan.in
WARNING: Javascript is currently disabled or is not available in your browser. GlobalGiving makes extensive use of Javascript and will not function properly with Javascript disabled.
Please enable Javascript
and refresh this page.