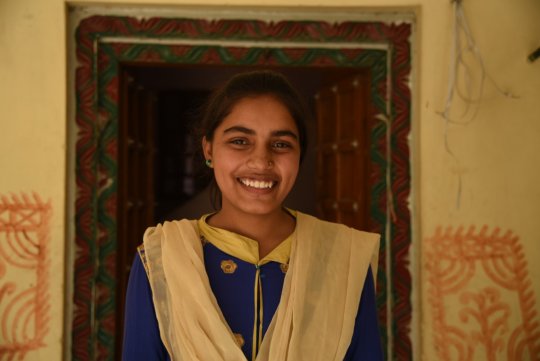 Dear Milaan Champions,
I'm proud to share with you that this November, we will once again, expand out outreach to recognize Girl Icon Fellows within the state of Uttar Pradesh who are working to create a difference in their communities. Many come from government schools, like the schools that we work in within the Sitapur, Uttar Pradesh.
Working in schools with marginalized populations, we have been able to select 100 Girl Icon Fellows and radiate the effect of our work throughout the state of Uttar Pradesh India!
In many of the government schools that we work, students are often faced with heartbreaking infrastucture issues (lack of access to toilets), long and hard commutes, and a society that does not nurture them to their full potential.
In selecting fellows and working with students through outreach, we pass the power to change the community and create a greater society on to the students themselves!
To learn more about our work with selected Girl Icon Fellows in India, check out our website featuring the fellows selected out of government schools in India: GirlIcon.org.
We're honstely in awe of the impact these students are creating in their society, and we're honored to be working on the ground with such amazing changemakers!
Please do Share our work and feel free to reach out with more questions on how we are working to create a movement on the grassroots level of passionate students working to create a mindset shift towards social change!
Dear Milaan Supporters,
This month, as the new school year starts in Uttar Pradesh, India, we're excited about a lot of growth in our program. The team is happy to welcome Mr. Vikas Sharma as a Program Manager for the Milaan Outreach Program.
This July, Vikas has already approached 25 government schools in the district of Sitapur, Uttar Pradesh. The Outreach team is in the process of selecting 50 Fellows for the entire district. Each fellow will oversee the growth of the government school that they are based in and will be selected out of a competative 70 applicants from rural Uttar Pradesh.
We'd love to hear from you! Please follow our work on Twitter @SupportMilaan and on Facebook! Please don't hesitate to reach out on more of what you'd like to see from the Milaan team.
We can't wait to share more on our experiances working in government schools!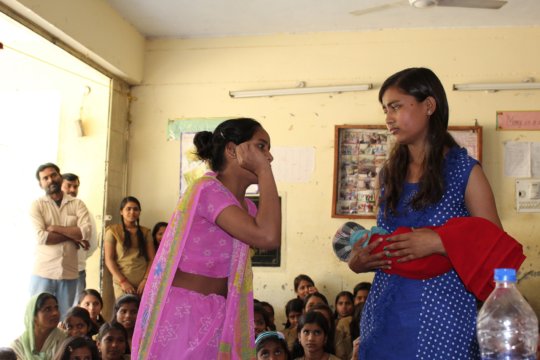 Since our last update, Milaan has been working with students on activating their peer groups and communities surrounding key issues. This Holi, students at a KGBV (Kasturba Gandhi Balika Vidyalaya), a government school for marginalized girls, in Balrampur, Uttar Pradesh, presented a play on the importance of girls in society.
The play was led by a Milaan Girl Icon Fellow and performed in front of the entire school. The smiling faces that cheered the play on represent students challenged by circumstances and societal attitudes, many with dreams to change their community themselves.
Girls from rural backgrounds, like many of these students, face daunting barriers in completing their education. Only 1 in 100 girls complete 12th grade in rural India according to Dasra.
Later, the Milaan Team visited the surrounding village of another student, at her request, and spoke with her family on allowing all the girls in the family to attend school.
It's students like this who Milaan believes can create a real and lasting shift in societal views surrounding educating girls. We're looking forward to continuing to work with these changemakers – with your help!
We'd love to stay in touch, so please reach out regarding our work and the wonderful changemakers we work with!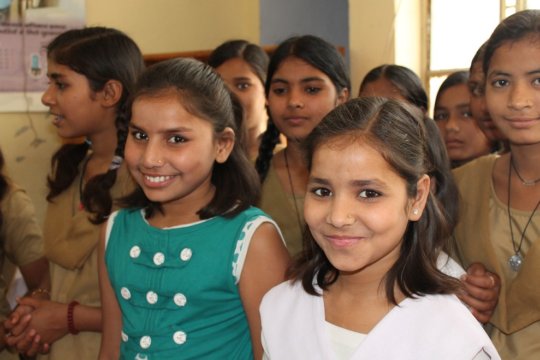 WARNING: Javascript is currently disabled or is not available in your browser. GlobalGiving makes extensive use of Javascript and will not function properly with Javascript disabled.
Please enable Javascript
and refresh this page.