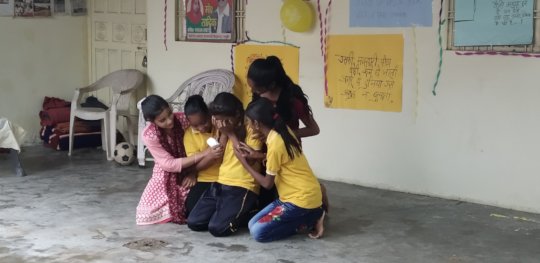 Menstruation in India is often seen as a shameful conversation. Studies estimate that 71 percent of girls have no knowledge about menstrual health until after their first period. Women are often described as "dirty" while menstruating and are commonly separated in the home when dining, praying, or participating in other activities. This is due to gender norms that become more prevalent at puberty. In addition, there is no required curriculum surrounding menstrual health in school.
Investing in menstrual hygiene management (MHM) can help get girls back in school. Without access to proper education, resources, girls are often forced to stay home from school during their periods, which leads them to miss anywhere from 10-20% of school days. Sometimes, they drop out of school completely.
Milaan with the lens that girls are best suited to understand their unique circumstances and hence, must take center stage in their own transformation, empowers and educates adolescent girls on sexual and reproductive health and engage them as agents of social change
Mobilizing girls to take action and lead community engagement is imperative in garnering support and changing the trajectory for respectful, safer, and equitable communities. When girls take collective action they are accepted and heard within their communities.
All the 200 Grassroots Girl Leaders (Girl Icons) you're supporting conducted a social action project (SAP) on menstruation hygiene management in their respective communities with an objective to break the taboos, cultural silence that exists with homes, schools, and communities and impart knowledge on hygienically managing menstruation.
This itself talks volumes of the courage and resilience they have to fight against all forms of gender inequalities. Girl Icons used several tools to engage with communities such as street plays, community meetings, rally's, etc. Over 20,000 community members were reached most importantly boys and men were actively engaged.
Girl Icon Priya resorted to the most unique approach. She conducted her social action project on MHM in a temple to break one of the most dominant taboos around menstruation. Girls and women are not allowed to enter temples or prayer rooms as they are considered impure during menstruation. Priya's unique choice of the place itself talks of the confidence and critical thinking abilities girls have shown while conducting SAPs on MHM. Her grandmother play an important role and supported her throughout the project.
Girl Icon Aneesha and Deeksha involved boys from their schools and other male members of their community in their SAP. Aneesha's father supported her in spreading the message on MHM and he even talked about the importance of MHM while addressing the community members. Male members also distributed sanitary napkins.
The Girl Icon program focuses on nurturing and empowering adolescent girls as social champions to challenge social and gender norms. Leadership is knowing who you are, what you believe, and being able to express your beliefs effectively to influence others.
Milaan's Girl Icon program provides essential empowerment training for girls who may not otherwise receive the training; the program is an excellent stepping stone, exposing girls to structural gender challenges and encouraging girls to believe in their own abilities and to foster a sense of self -University of Califonia, Berkeley.
Grassroots girl leaders care deeply about their issues and their communities. They have a passion that keeps them involved despite setbacks. Strengthening the economic role of adolescent girls and equal participation in their communities is critical, improving health and education outcomes, reducing poverty, and achieving other broad development goals.
Your continued support, especially at such unprecedented times, ensures they continue their education and advocating for girl rights. Your donation is enabling girls to challenge social norms that have restricted them and create new narratives for themselves and others.
Every donation helps them to lead a safe and respectful life. Please continue changing their lives!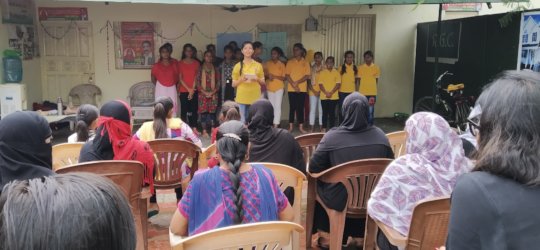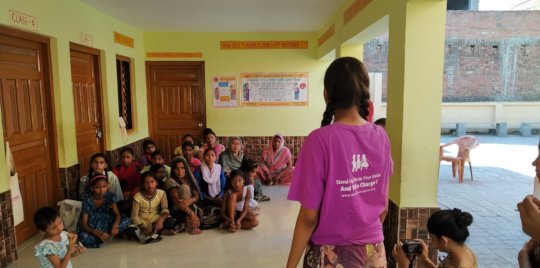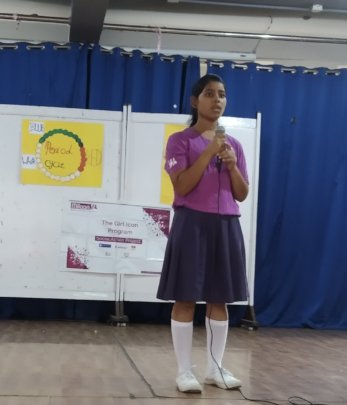 Links: