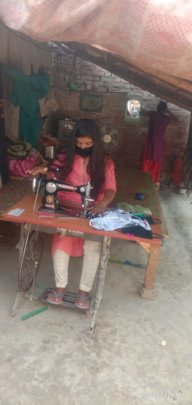 COVID-19 has changed the world around for each one of us. In India, adolescent girls and women in underserved communities have been most affected by the pandemic. The country recorded a two-fold increase in gender-based violence fuelled by mandatory stay-at-home rules, social distancing, economic uncertainties, and anxieties caused by the pandemic. Adolescent girls were the last and least to be fed and faced the frustration of economic losses and the brunt of the violence. We heard stories of distress, and pain from the communities we work in, but at the same time, we heard stories of resilience and hope from our Girl Icons rising above the challenges to fight in the frontlines in these unprecedented times of humanitarian crisis.
One such story of hope is Girl Icon Jyoti who resides in a rural community of Uttar Pradesh. During the pandemic, Jyoti could not find sanitary pads for herself, Jyoti was not the only one. Schoolgirls in India are facing a massive shortage of sanitary napkins because schools - a critical part of the supply chain - are closed. This has left millions of teenagers across the country anxious. Most girls in the underserved communities, including Jyoti are dependent on the supply from their school because they can't afford to buy sanitary napkins. Jyoti however realized early on in the pandemic that girls and women in her community who were struggling for food would never be able to buy sanitary napkins. Using online research, Jyoti taught herself how to sew cloth pads at home and taught the same to the group of girls she has been leading and educating for two years. Collectively, Jyoti with five girls from her group taught every woman and girl throughout their village to cut, sew and make their own pads at home. In just 4 days, they covered the village population of 900 people. That's not all Jyoti stitched hundred of masks for free and distributed to the elderly in her community.
This truly shows the impact of creating a cadre of Grassroots girl leaders like Jyoti who are committed and passionate about their communities, they are a force for social transformation. With your support, Jyoti has been trained to lead, educate and empower adolescent girls and young women to overcome the barriers that restrict them to explore their potential. The girls in our program have shown some exceptional progress as compared to the national numbers; 40% of adolescent girls don't complete their secondary education in India, at Milaan more than 95% of the girls have transitioned into secondary education. Even today in 2020, 1 in 4 girls in India is getting married before the legal age of 18, due to Milaan's efforts with the girls we work with we have been able to bring that number to almost zero.
In these difficult times we need you more than ever, please continue supporting our girls to ensure they complete their education despite the deepening poverty in their communities and continue to work at the grassroots to achieve gender equality.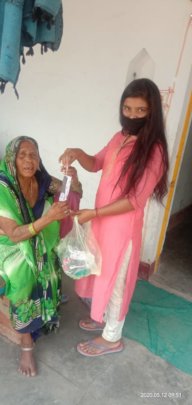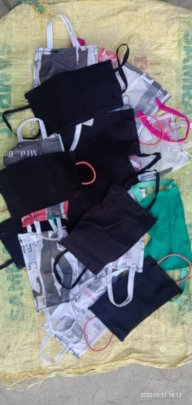 Links: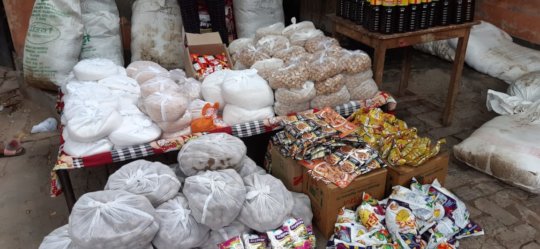 55 years old Vidyadevi lives in a remote village in Uttar Pradesh, India. The state accounts for the largest population in India with 200 million people. Most of these people live in socially and economically backward communities and the majority work as daily laborers. Vidyadevi's husband passed away many years back, he left her with no savings to survive old age. She lives all by herself and worked as a cleaner in a school. The pandemic led to nation-wide school closures due to which Vidyadevi lost her job and her only means of livelihood.
Our team has been continuously conducting phone surveys with a mission to provide urgent relief, especially to women-led households. During our survey, we came across Vidyadevi who was in dire need of food for herself. We immediately provided her with a ration kit for a month along with the medicines she needed. The ration kit consisted of 2 liters of cooking oil, 5 kgs of rice, 10 kgs of flour, 2kgs of lentils, 3 packets of spices, 5 kgs of potatoes, 1 kg salt, 1 kg of sugar, 1 kg of washing powder, and 2 soaps.
Vidyadevi shares "I was extremely distressed with food running out, I have no support whatsoever, I am grateful to Milaan team for helping me out in this situation, if they had not come I don't know how I would have survived"
Our team has identified thousands of families who are struggling to put food on the table as the pandemic continues to take a toll in India and the economical struggle continues. Many of these families have women as sole earners.
This is by far the most difficult times for the communities we work with, Your generosity in these difficult times has helped us to reach over 1000 women like Vidyadevi. Please continue to support our relief activities, the pandemic continues to deepen the poverty pit of India. Your donation ensures a family has food on the table to survive this humanitarian crisis.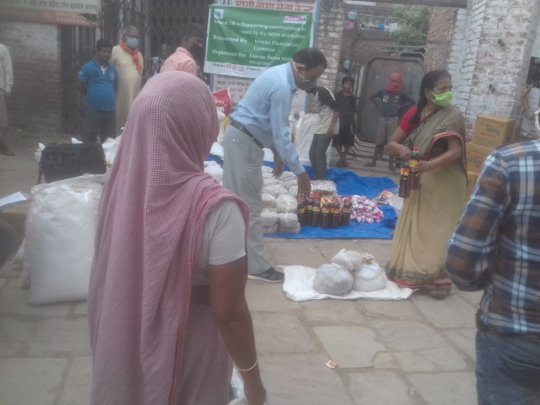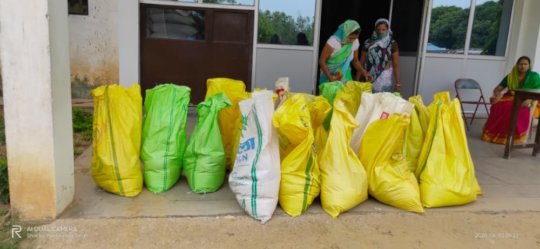 Links: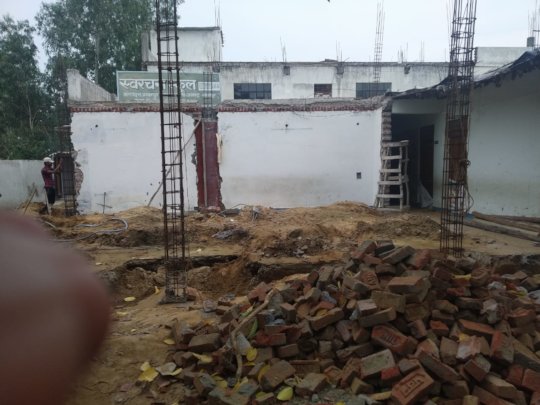 Thank you for supporting our primary school for children from underserved communities in a remote and rural location in India. In these unprecedented times, your donation ensures we are able to provide as many children their right to education.
Milaan School students are first-generation learners and belong to a community where 84% of the population is under the poverty line. As more and more children arise from the community, our primary school with a lack of classrooms struggles to accommodate these young hearts. Your support is ensuring we are able to construct more classrooms and not a single child is turned back.
The pandemic has disrupted the education of millions of children around the world. In India even today 70% of the population resides in rural villages, children in these communities have no access to the Internet or phones to continue education. Unfortunately, the pandemic continues to take a toll in India, and schools remain closed.
In the meantime because of individuals like you, we have taken the opportunity to start constructing new classrooms to welcome our tiny tots back. More classrooms mean we can now welcome more children to our primary school.
We still have a long way to go, your continuous support will help hundreds of children waiting to join our school! Thank you for being a changemaker :)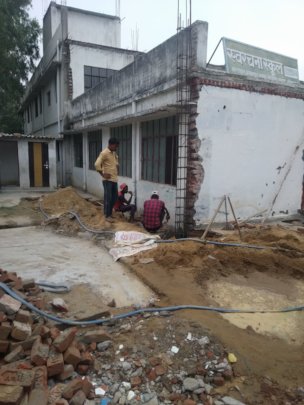 Links:
WARNING: Javascript is currently disabled or is not available in your browser. GlobalGiving makes extensive use of Javascript and will not function properly with Javascript disabled.
Please enable Javascript
and refresh this page.