Due to the kindness of so many supporters we have been able to fund our GlobalGiving project in less than one month. We are so grateful to everyone for making it possible pay our doctors' and midwife's salary for one year and to install electricity in our clinic in Tibet. The electricity will bring light and heat to the clinic, make it possible to freeze and store vaccines and other medicines safely, and to run the ultrasound and other medical equipment. The clinic serves 30-50 people per day, or nearly 15,000 patients annually.
Once we have raised the additional amount to cover GlobalGiving's 15% fees, any additional donations will go towards further training for our new midwife, and purchasing materials for clean birthing kits. The kits cost approximately $50 each, and include soap and a towel for the birth attendant, clean plastic sheet for the mother to lie on, clean blade and string for cutting and tying the umbilical cord, towels to dry the newborn, hat and blanket for the baby, and a 9 month supply of prenatal vitamins. We distribute at least 100 kits yearly.
If we are so fortunate to raise enough additional funds, we will purchase a 4-wheel-drive vehicle to replace the ambulance that has served the community since 2007. This will cost approximately $20,000, including registration fees. Having a reliable source of transportation to hospital has already saved several mothers' and infants' lives in our community.
We thank you so much for participating in our June Challenge and helping us reach our $25,000 goal so quickly. We have posted some photos of the new solar electricity installation on our Facebook page and attached to this report. Because of GlobalGiving and YOU we will be able to pay the balance in July on schedule.
Thank you!
Becky and Dayang, Project Leaders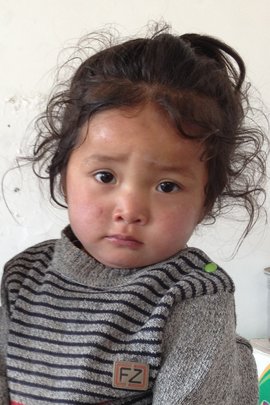 In 2013 we year we hired a midwife for the clinic and trained 15 Community Health Educators. They give out the clean birthing kits and encourage women to take the prenatal vitamins that are supplied and to see the clinic staff for regular visits. They teach the safe home childbirth messages, which include recognizing danger signs and making a birth plan to prepare for an emergency.
Our birth outcomes data collected from families that used our birthing kits from 2011 to 2013 showed that all 202 mothers survived, but tragically, 14 infants died at birth or within the first 3 days. We need to do so much more to help these nomad families!
Help by making an online donation of at least $25 on the next Bonus Day, June 18, 9 AM - 11:59 PM New York time (6 AM - 8:59 PM San Francisco time).
WARNING: Javascript is currently disabled or is not available in your browser. GlobalGiving makes extensive use of Javascript and will not function properly with Javascript disabled.
Please enable Javascript
and refresh this page.