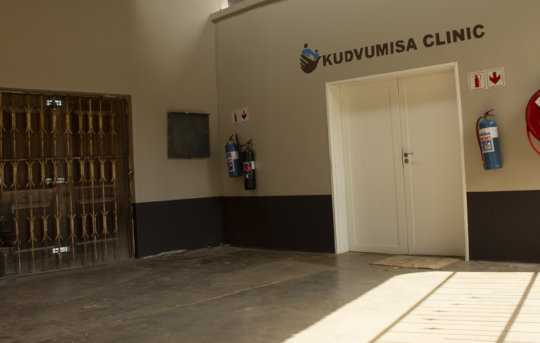 Maphiveni Clinic Has Solved At Least 5 Problems for Residents
If a stranger to Maphiveni had seen Emily talk and giggle while sitting on the bench with another woman, he or she wouldn't have believed that she was actually a patient at a clinic. This is the kind of joy that Kudvumisa Foundation has brought to Maphiveni by establishing a clinic in the area.
"We want this clinic to grow and become a big hospital where we can be admitted!" says Emily, a cheerful 56 year-old woman from Maphiveni.
Although the clinic is yet to be completed, Emily already has an ambitious vision for her community. She wants the facility to grow into a fully-fledged hospital. Meanwhile, Emily couldn't hide her relief at having a professionally run clinic in her neighborhood. With confidence she explained that apart from getting medical attention, the introduction of the clinic has solved many other problems ranging from transport money challenges, cost of lunch, and long hospital waiting periods. On top of that, the Maphiveni clinic has brought the residents a lot of convenience.
Firstly, the clinic is located deep inside rural Eswatini servicing mainly the poor and marginalized peasant farmers. Its location has given the needy population easy access to high quality medical assistance. This has come as a huge relief to the underprivileged villagers. Before they had a clinic at Maphiveni, the residents had to travel to Good Shepherd hospital some 50 km away, something that can be very taxing for a sick person. Therefore Maphiveni clinic has brought convenience as many people from the area just walk to the health center and get medical assistance whenever they want.
Apart from being convenient, the facility has helped residents like Emily who struggle to even have a decent meal per day to get medical attention without forking out a cent on transport. The truth is for most rural dwellers getting money for transport is a luxury and one would be very lucky if they are able to scrounge from their equally poor neighbours. That challenge according to Emily has been eliminated with the coming of the Kudvumisa clinic.
Another point that Emily highlighted is that before there was a clinic at Maphiveni she always needed money for lunch whenever she travelled to Good Shepherd hospital. But now the story has changed as the clinic is just a stone throw away from her home. "I no longer need money for maheu!" said the ecstatic Emily. Maheu is a local non-alcoholic beverage that qualifies as a food and drink combo because of its ingredients.
Last but not least, the new clinic at Maphiveni although it's not yet fully functional has won the hearts of residents because of the efficient service being rendered by the staff. Emily says that her average waiting time is between 15-20 minutes which is a relief for someone that was used to spending hours and hours waiting in a hospital queue.
Therefore the setting up of a clinic by Kudvumisa at Maphiveni has not only solved health access issues, but also helped the poverty stricken communities cut on transport costs, food costs and waiting time at health facilities.
Emily is grateful to everyone that is supporting Kudvumisa Foundation: "They have a good vision and without them we wouldn't have this clinic. We thank them very much and may God bless them!"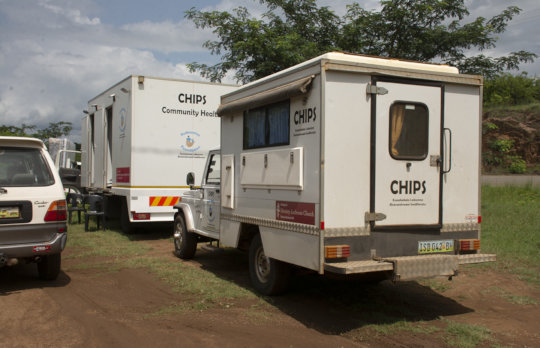 Links: