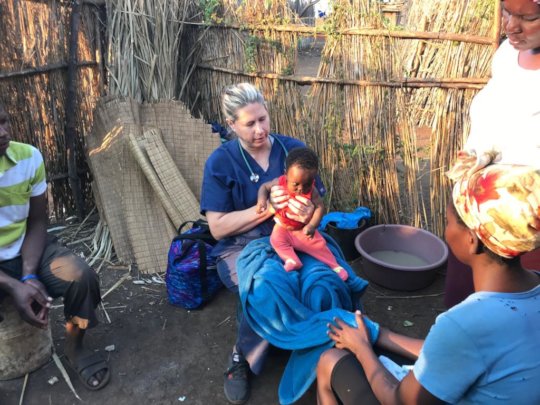 Kudvumisa Foundation has twelve people on its staff (the Directors are volunteers) of which six are on the medical team proper. The team comprises two qualified nurses and four phlebotomists. This medical staff is doing a fantastic job going out into the communities on a daily basis to treat patients. Dubbed CHIPS, an acronym for Community Health Intervention Program for eSwatini the team offers HIV testing, ART initiation and refills and attend to general health complaints from its clients.
Although CHIPS goes into the communities every day the medical needs of the villagers are so huge and it's nearly impossible to cover every inch of the region, let alone attend to all complaints at one goal.
If the organization was well funded the solution was to increase the staff by bringing in more nurses etc. But because Kudvumisa runs on a shoestring budget it then relies on volunteer medical outreach teams that come from the US and other countries to assist in providing medical care in the communities as well as do HIV testing in the rural communities.
In 2019 Kudvumisa was privileged to have at four medical teams visit the Lubombo region to do clinics in the communities. In most areas the response was very overwhelming with an average of 150 patients being attended to per day. The outreach clinics offered general consultations, pharmacy, HIV testing and counselling, pastoral care as well as reading glasses.
Not only did the visiting teams do clinics, they also took the opportunity to share their knowledge and skills with the local staff; something that has helped improve the quality of service Kudvumisa offers to its clients.
Speaking of the visiting teams, Teresa Rehmeyer, the medical director of Kudvumisa said, "We are grateful for the tremendous support we have received from the visiting medical teams. This year we have a number of teams scheduled to visit our communities. We look forward to a year where we will be able to reach more people."
Regarding the lean staff on the medical department, she said, "We would want to have more nurses on board but our budget limits us. We continue to appeal for sponsorship in this area. Even if its supporting a single nurse for a year, that will go a long way in helping us reach more people in the poor communities we work in."
So far two medical teams from US have confirmed that they will be coming to work with Kudvumisa this year. One is scheduled for end of May 2020 and the other in August. Judging by the number of people that attend the outreach clinics it is clear that there is a huge in terms of the service being provided currently. Therefore you can help by praying for us and also consider joining a team that is coming for an outreach. If you are unable to visit eSwatini don't feel left out, you can still make your impact felt in the lives of the less privileged by giving a thought to making a once-off contribution or committing to the monthly option.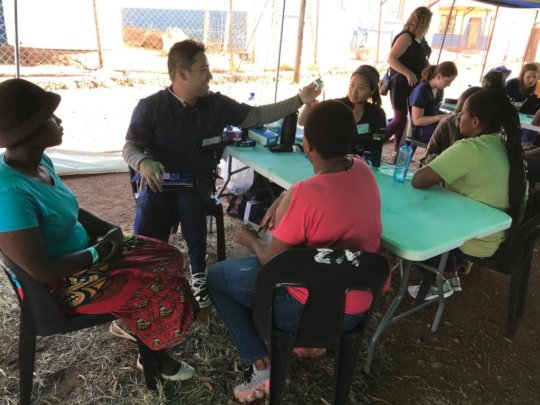 Links: