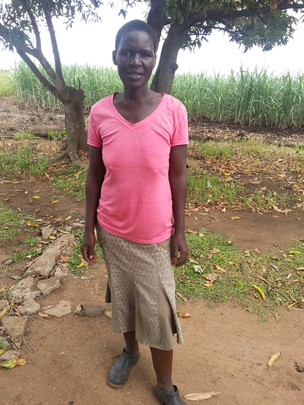 Thobile, a widow, a mother of five children and 35 years old, had her first HIV test done in late 2013 by Kudvumisa Foundation. She was sero-reactive. Shocked and disappointed at the results, she refused to do a CD4 count. The Kudvumisa team kept visiting her at her home for extra counselling sessions. Ten days later she found courage and came to the Kudvumisa office to do a CD4 count. Her CD4 result was 30 cells per micro liter above the Swaziland threshold to begin Anti-Retroviral Treatment (ART) of 350. She disappeared for 3 months and only returned in March 2014. She had a second CD4 test performed which confirmed the beginning of a downward spiral to full blown AIDS. Having recorded 305 cells per micro liter, which was now below the Swaziland upper threshold for beginning ART, she was enrolled on pre-ART and scheduled for ART initiation at Good Shepherd Hospital's ART Clinic.
Kudvumisa provided the transport to Good Shepherd Hospital for Thobile.
During the ART initiation and physical examination at Good Shepherd Hospital, they discovered an abscess, fissure, chronic diarrhea, weight loss, and skin rashes. She was diagnosed just from this as at the World Health Organization's HIV Clinical Stage 3. She was admitted to the hospital and scheduled to see a surgeon. Post-surgery, she was enrolled on ART.
Progression of HIV from an initial infection to Stage 3 is a slow degeneration of health and strength. Chronic infection and diarrhea sap all strength and ability to work. Children are tasked with helping with care which places even more stress on them as they have to miss school to either work or to care for their mother.
Ten months from initiation and now faithfully taking her ARV's, her CD4 has risen from a mere 305 to 371 cells per micro liter. She is fresh and healthy, regaining strength each day. Today she is proudly employed by the small scale farmers in Vuvulane. Now this mother can now provide for her family.
What would this story have looked like without the outreach Kudvumisa provides in the isolated community Thobile and hundreds of others call home?
First, even if Thobile had tested, there would have been no way she could have afforded the transport to Good Shepherd Hospital for subsequent treatment. And the possibility of testing itself is remote as few outreaches visit these communities. Without the in-community HIV testing, in-community CD4 counts, and free transport to the hospital, Thobile would have suffered a quickening drop in her CD4 count and attacks with increasing frequency of opportunistic infections which would have resulted in her death within a short time.
Her children? They would have joined the ranks of the tens of thousands of HIV/AIDS orphans in the country. Possibly taken in by extended family; more than likely left on their own.
Kudvumisa is dedicated to meeting the health care needs of the people who live in these communities.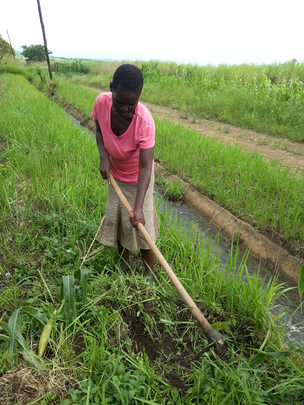 Links: