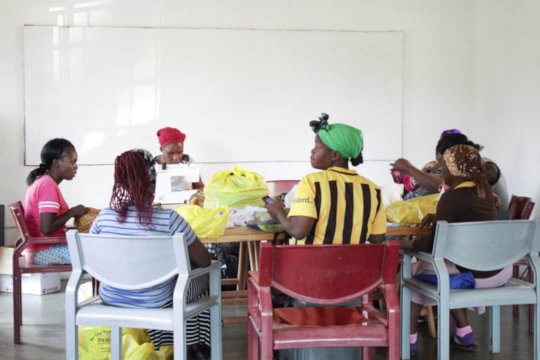 In the Maphiveni community it can be difficult to support a family as there are not really any job opportunities there. The Kudvumisa Foundation economic development projects continue to help the people of Maphiveni community to earn money with the skills that were taught to them.
Nonhlanhla is a mother of six kids who for four years has been part of the organizations economic development project. She and other ladies sew a variety of creative items out of different materials. Presently, Nonhlanhla, is now a happy mother who is able to help bring income into her household. Whereas before it was just her husband, now they both are able to help support their family together. It is always a victory to us as an organization to see families living a life with better support from whatever skill they may have.
Through the sewing project Nonhlanhla testifies that it is not only income that they gain, but they also gain more knowledge in sewing skills, for example, something that they have had to learn is to be creative and to think outside of the box. More than that they are able to work together with other women and to encourage one another to grow in the business mindset as it is something they enjoy doing.
Smiles of joy and thankfulness are what we get to see in the lives of the sewing ladies. All of this gets to take place because as an organization we take the initiative to help ladies like Nonhlanhla to grow in skills that she would then be able to use to support her family.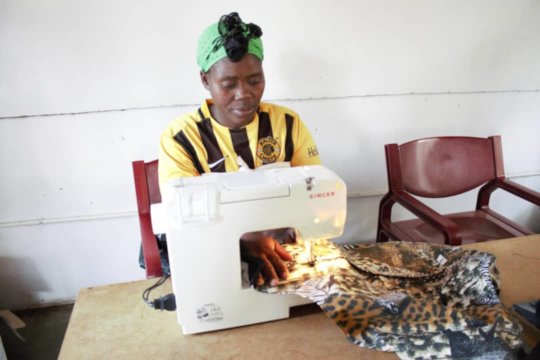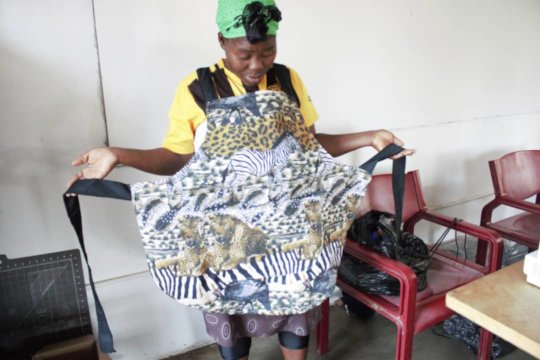 Links: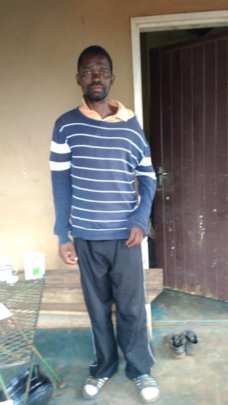 Bhekani is a 43-year-old man who resides in Shewula in the Lubombo region. Bhekani saw the Kudvumisa CHIPS mobile van passing by his community; he was curious what the mobile clinic vehicle was doing. One day he asked from other colleagues about Kudvumisa. He decided to go and be tested for HIV in February 2016.
Bhekani was counseled for testing which he agreed to do. His results were positive. Physically he was very ill, having chest infections which he started treatment for. He was tested for Tuberculosis and the results were negative. He was initiated on Anti Retroviral therapy and then given the medication. After 4 days he felt very sick and phoned CHIPS to tell us that he stopped taking the medication.
We checked on him and found that he was suffering from side effects from the medication. We took some time to counsel him about the side effects and that they would subside with time, however he refused to continue with the treatment. After this, we gave him time to think about it and then called to tell him about the advantages of taking the Anti Retroviral medication, but he still refused to restart it.
In November 2017, Bhekani called us to say he was very sick and that he needed CHIPS to help him. We responded to the call and found that he was very weak, coughing and having severe chest pain. You could tell by the way he was breathing that he was very sick. For the second time he was tested for Tuberculosis and he was then transported by the Kudvumisa patient transport vehicle to the nearest hospital, where he was admitted for 7 days.
A month or 2 later when he was back home in January 2018 we received a call to say he had collapsed. We again visited him and found out he had suffered from a stroke and so we brought him to the nearest hospital where he was admitted for 2 weeks. When he was discharged he was in a wheel chair and was unable to help himself. His mom at home was the only person to help him. We encouraged him to continue taking ARV's and this time he did. A month later he was able to push himself on a wheel chair outside his home on the veranda. A month after this, he was able to use walking sticks to go to and from the toilet which is situated outside. He was also able to bath himself.
In April 2018 we visited him and he had greatly improved. He is still using the walking sticks but now he is able to climb inside our mobile clinic to refill for Anti Retroviral medication. Bhekani is very happy with Kudvumisa and Chips for being there for him and giving him hope, taking good care of him and encouraging him to continue taking his medication. Bhekani apologized for refusing to continue with the ARV's and for not listening to CHIPS when they told him about the side effects of ARV's and that it would subside after some time. Here is a statement from him saying, "Chips ungivuse ngifile" meaning "Chips raised me from the dead." All he can say is "Ngiyabonga CHIPS" - "Thank you CHIPS"!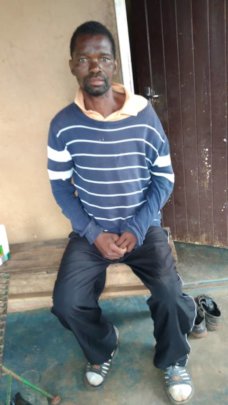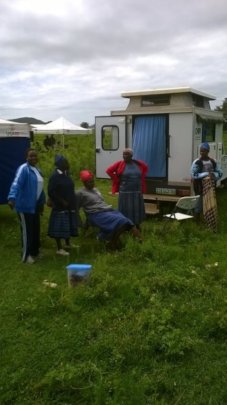 Links: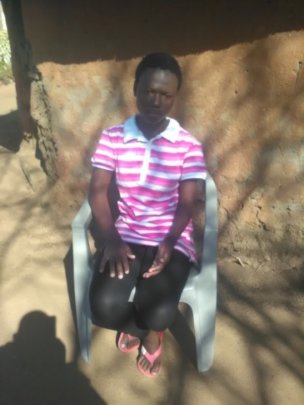 Kudvumisa Foundation rekindled 18 year old girl's education aspirations
Kudvumisa Foundation was able to bring hope to a young girl by the name of Nosibonelo aged 18 years old who fell victim to a crocodile attack towards the end of 2017. Most people who are bitten by crocodiles here in Swaziland will allow the wound to heal on its own instead of going to the hospital.
Nosibonelo was in Form 3 or grade 9 when this happened. She was forced to drop out of school as she was not able to use her hand to write, yet writing is a critical component of education.
One other thing that makes the situation difficult is that Nosibonelo is being raised by a single mom who does not yet have a steady source of income. She gets money from the people around her in the community or from other family members when they have extra money to help. This situation was a silent cry for help to those who cared.
Kudvumisa Foundations mission statement is "to facilitate access to quality health care for the financially challenged people" and we were able to do just this. Through some of the outreaches put on by Kudvumisa Foundation, Nosibonelo was found and we were able to help her through this difficult time. We saved funds through the use of the solar power system that we have and paid for physical therapy for her arm with Matsapha Occupational Health. We were also able to pay for transport for Nosibonelo to attend all the necessary sessions. In these sessions she was learning how to use her hand again. Her final session was on the 13th June 2018; with a huge smile she brought back a report full of appreciation.
As it stands Nosibonelo is doing much better as she can use her hand normally again. Her future aspiration has been rekindled, next year she is going back to school to pursue her dreams.
Help Kudvumisa Foundation continue to bring Life to the marginalized, impoverished and isolated in Swaziland!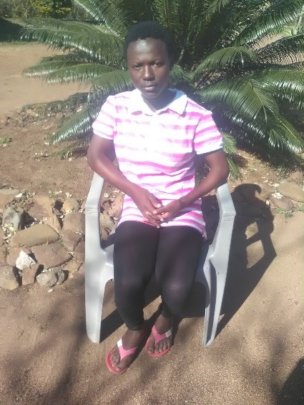 Links:
WARNING: Javascript is currently disabled or is not available in your browser. GlobalGiving makes extensive use of Javascript and will not function properly with Javascript disabled.
Please enable Javascript
and refresh this page.