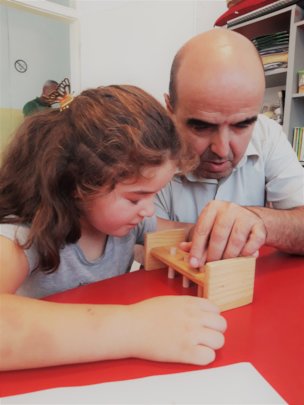 Blerta is the sweetest 7-year-old girl who began attending See Me classes in September, 2019.
While at first shy, she quickly became familiar with the Society of the Blind and now cannot wait to come to classes. She is not completely blind, but has severe vision impairment and still needs to learn to orient herself using a white cane. As she has gained mobility skills, we have marveled at how playful she is. Her enthusiasm and joy of learning is infectious and has spread to the rest of the students.
In the last month, she has expressed more interest in computer classes and has been working more closely with the computer instructor to improve her skills.
Every little contribution from you generous people is being a helpful internal motive for these kids, we are so thankful :)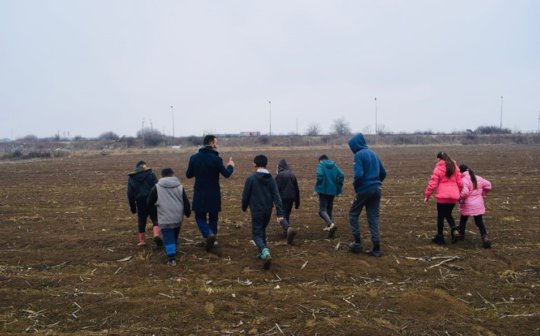 "We stepped onto the bare earth with our right feet first - the way you step into a special place, and bring good luck."-Says Elizabeth!
And it couldn't be expressed in a better way the excitement for the new centre, that will become the place for new opportunities to offer community.
We come with great news as always because of your support. The land where this center of opportunites will take place is purchased in Neighborhood 28 of Fushe Kosovo and where our new, fit-for-purpose and flagship eco-friendly flagship will be built this year. We couldn't be happier!

Considering all these good news we also have another thing to add, and that is our next step further to this process. This includes the announcement of the tender to select the company which will be constructing, therefore when the long winter comes to end. And that's when the building will rise as the flowers rise in the Spring, offering education, activities and fun there where indeed was missing.
Always feeling grateful for all of our supporters, that are making this happen, and therefore motivating us to work harder to provide for others in need!
We rise by lifting others, and always by opening our horizon for new opportunities among the way!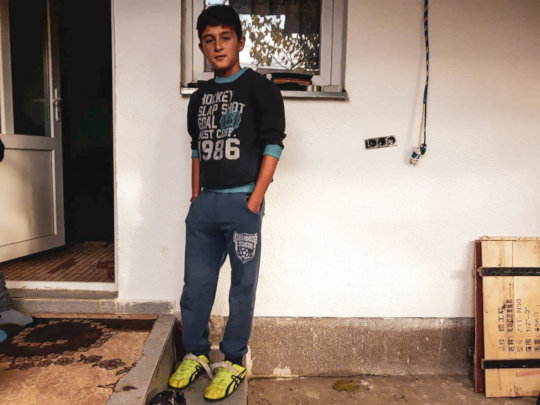 Olti is just like any other child: inquisitive and energetic. Olti should be given the same chance in life as any other kid in Kosovo. Olti deserves the same chance as anyone else. However, the fact that Olti is from the most deprived of communities in Fushe Kosovo makes this equilibrium a pipe dream.
There is hope though. Olti has infinitely more opportunity than his grandmother's generation, partly due to her willingness and determination to make sure this is the case, whatever the cost to her personally, but also because of the fantastic work of The Ideas Partnership. In the absence of definitive government help, the organisation provides an invaluable stop-gap to help children like Olti and his heroic grandma. A small sum of money helps ensure Olti and other kids in his situation aren't forced to spend every hour of the day working for tiny sums to help feed their families.
They are able to attend school, and start to address the economic injustice that has faced them and their community for generations. The Ideas Partnership helps support Olti in his studies, allowing him to get to and from school safely, providing his Grandmother with funding for his lunch and making sure he has ample books for school. Olti now attends school every day, and hopes to be a Policeman or a doctor in the future. This extra financial help provides children like Olti with invaluable physical and psychological rest bite, reassuring them that the path of education is the right one for them and their family.
Your donations can help Olti's career ambitions a reality.
WARNING: Javascript is currently disabled or is not available in your browser. GlobalGiving makes extensive use of Javascript and will not function properly with Javascript disabled.
Please enable Javascript
and refresh this page.