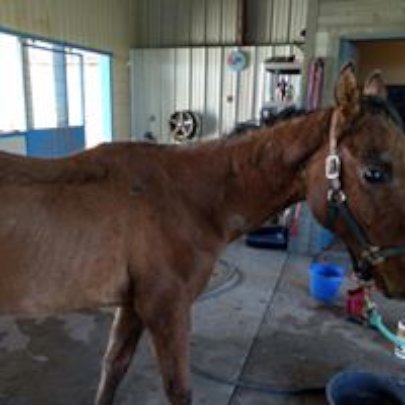 In October we received a call from the Sheriff's Department notifying us that an owner agreed to surrender one of her young horses in lieu of having the horse seized. She, thankfully, realized that she did not have the financial means to take care of the multiple horses on her property. The one she was surrendering wasn't even 18 months old yet. He had a small wound on his neck that the owner said was from another horse biting him. According to the deputy the wound was draining and probably getting infected. We agreed to take in the young horse after he was checked out by a local veterinarian. The veterinarian recommended that the horse remain at the clinic for a few days for observation. On the following Monday, the deputy reported to us that the horse was being picked up and was ready for transport to our rescue. He also mentioned that the wound actually looked worse and it had been recommended that the horse be seen by an equine specialist.
When the deputy arrived with the horse, the wound was not only worse, it had been obviously festering an infection in the muscles of his neck and had ruptured an abscess about 5 inches long and at least 2 inches deep. It was a horrible wound that definitely needed more medical intervention. In addition, the horse had many bite marks on his body and was very thin. He had obviously been beaten up by the older, larger horses and was not getting near enough to eat. In about an hour the staff at Easy R had loaded up the young horse and was headed to an equine specialist about an hour from Lubbock.
This young horse was hospitalized for a week and then sent back to the rescue with instructions to use hydrotherapy on the wound every day in addition to packing it with medication. It was a nasty, stinky mess!! (To avoid being too graphic, we didn't attach the very first pictures of the wound). And it needed to heal from the inside out. So, that's what we did. The sweet little guy tolerated us running cold water over it every day and, with gloved hands, packing the 2 inch deep wound with healing salve after the hydrotherapy. He was also provided with plenty of food, water, and TLC. After a few months of treatment, his wound was completely healed. He has scarring where the wound closed up, but it only adds to his character. And he is quite a character. He loves people and wants to be as close as he can. After coming back from the hospital, his foster mother took a poll at her workplace on what his new name should be. So, he became Taco. And everyone loves tacos, right?! Well, everyone who meets this little Taco sure does. And he will very soon be ready to go to his forever home.
Thank you for giving so little guys like Taco, who are small, hungry, scared, and beat up, can find a safe place at Easy R where they can heal and get some confidence and courage.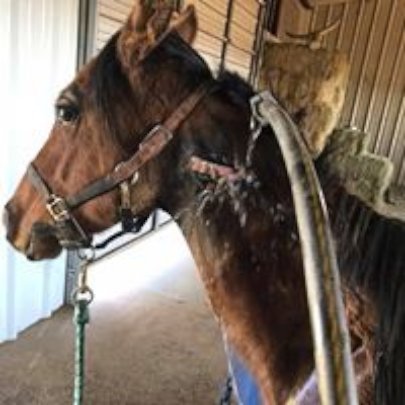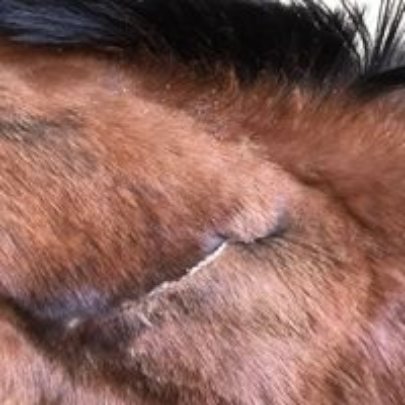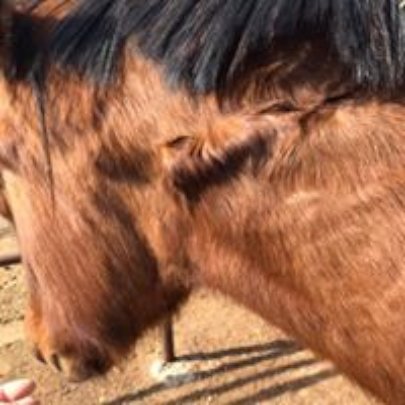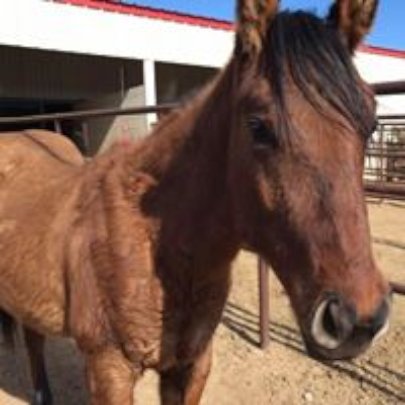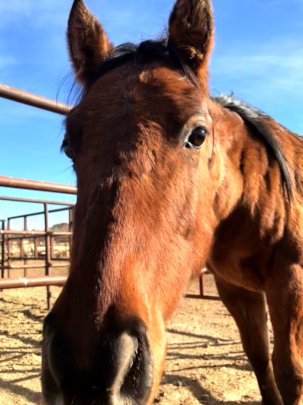 Links: