During the months of June, July, and August, our organization was continuously providing care to children with cancer in Lithuania, as well as their families. We provided 16200 LTL in total to support children's treatment, nursing and well-being in a 3 months time. We also organized events for children and their families staying on the on the oncology wing, and made sure the needs of the children with the disorder were fully taken care of.
Our organization provided the hospitals with hygienic supplies, diapers (~50 packs), wipes (~40 packs), 4 sport utility strollers, colored adhesive bandages with pictures on them (100 packages), waterproof blankets (25 items), shampoos (10 items), and mouth rinses (10 items). We supplied medicine – Aminophylline and sodium chloride (2 boxes), along with syringes (10 items). Our organization helped fix the television and devices that come with it at the Children's Hospital in Vilnius (affiliate of Vilnius University Hospital), so that children staying there would be able to pass their days with more enjoyment.
We are always trying to provide warmth and love to all the children, so that all the necessary help would be provided to each one of them. We procured a cast for Evelina, a girl with Leukemia, after she accidentally hurt her arm at the hospital. For little Modestas, we purchased a sleeping bag, clothing, warm socks, cereal, and health care supplies. For Laurynas, who is nursing at home, we sent health care supplies to care for and prevent bedsores. We provided all the kids staying at the hospital with educational toys and gifts.
For Gabrielius, a 1.5 year-old with eye cancer (retinoblastoma) who we help care for, we donated 12000 LTL for his treatment for three months in Switzerland. Because there is no available treatment for Gabrielius in Lithuania, he and his parents have been making continuous trips to Switzerland during this past year. Our organization covered the costs of his trips and his stay at the clinic, as well as the cost of necessary health care supplies. We recently received the most exciting news that Gabrielius is on his way to recovery. His mother reported that his doctor in Switzerland was satisfied with the results of Gabrielius' eye exam, which was completed in June.
During the summer, we organized craft workshops at the hospital. Children staying at the hospital helped create a ceramic panel with an artist from the U.S. Along with "Svajoniu karavanas" (the Dream Caravan), children wrote about their most-desired dreams, released balloons into the sky, listened to live music, and watched magic tricks being performed. These events helped even the shyest kids put a smile on their face.
We also delivered a stack of printed notes of inspiration to the hospital, so that mothers of sick children can always refer to readings about courage, strength, and hope and so that they can feel the love and support of people surrounding them.
We are extremely grateful for your attention, prayers, and donations. We are together so that we could help ease the load for the children on this difficult journey, so that we could be joyful together, and provide care at the time that it is most needed. We believe that together, we can inspire, support, and encourage children with the disorder, as well as their families.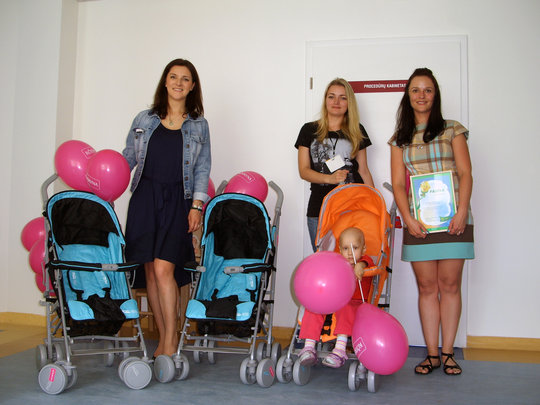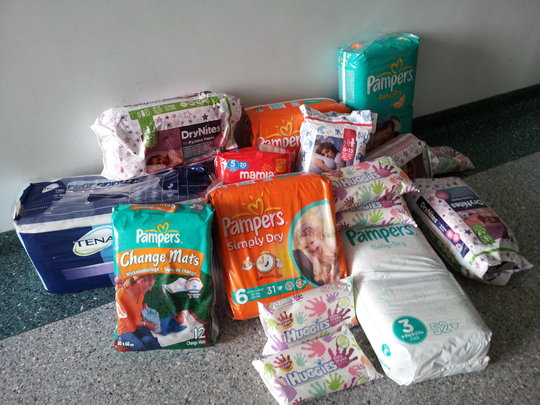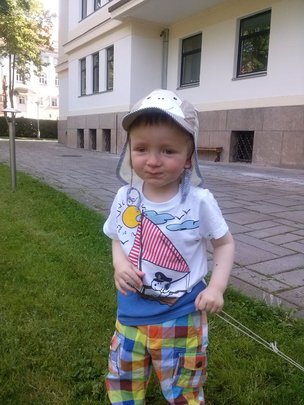 Links: