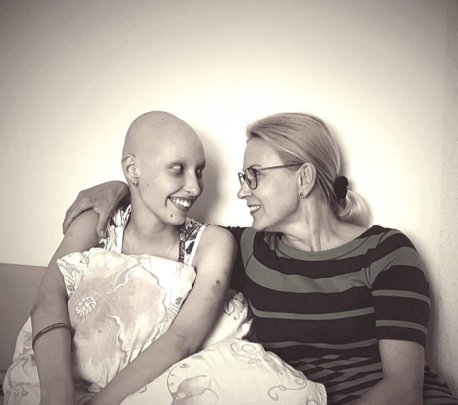 Over the winter season in December, January and in February our charitable foundation Mamu Unija has provided 72,173.00 USD of aid for children suffering from oncological diseases as well as support for their families. All funds have been allocated for obtaining non-covered drugs, nursing care items; these funds were also used to fulfil the biggest children's dreams and their birthdays. We would also like to express our gratitude to GlobalGiving donors who contributed to the aid by allocating 1,187.00 USD
5,522.00 USD worth of support has been provided to Laurynas, Domas and Maksimilijanas' treatment in Switzerland. Maksimilijanas had been to Switzerland (2 times), Laurynas – (1 time).
Domas went there last week for the 20th time in a row. Numerous cold and hot laser treatments, 25 anaesthesias, countless tears and sleepless nights and sinking heart, constantly sick with worry. Such are the days you have to endure when your child is suffering from an oncological disease. But today Domukas's mom Sandra is strong and she said "We have been given this tiny moment of happiness and we are happy with each little victory in our battle. I wouldn't wish such battles upon anyone. Each moment you feel joy is immediately darkened by another blow. However, you gather up all your strength and try to stay positive, because Domukas needs all of our help. He's a wonderful boy and he is going to win. Together we can do anything!"
We have purchased antifungal medicines for 923USD. These medicines were compensated for Ermin and Dimitrij's treatment.
We have provided 15,920.00 USD of social support over 3 months for 8 struggling families who have children suffering from oncological diseases.
In addition, over the period of 3 months, we have been constantly providing critical nursing care items (such as diapers, wet wipes, blankets), of which: diapers – 79 pcs., wet wipes – 41 pcs.; blankets – 30 pcs, other hygiene items (creams, shower gel, shampoos) - 24 have been dispensed accordingly.
We have purchased 13 highly needed functional beds for the Lithuanian Health Science University Hospital, Children's' Oncology Department. These beds will help bed-ridden children reduce their pain. We have also purchased 15 air humidifiers for hospital rooms to help humidify dry air during heating season, as well as 2 perfusion pumps. We have allocated 2,788.00 USD these necessary items.
We have managed to fulfil 20 biggest children's dreams. Augustus's mom was very happy and wrote "Thank you, thank you, Mamu Unija! We couldn't be happier. We can go outside everyday now, because Augustas's new stroller is so roomy and comfortable. Since our baby is unable to walk on his own, this was a highly needed item. I am sincerely grateful!" Over this period we had congratulated 56 children on their birthdays and had organised 26 different events ranging from the animation to climbing, nature photographers' and nitrogen shows!
This is our way of making the kids' treatment period happier and more entertaining, helping them learn new things and acquire knowledge.
While our little Justas, who has been suffering from autoimmune disease for 5 years and as a result has lost usual abilities, has finnaly managed to make progress which is a source of immense joy to his family. His mom shares her joy with everyone: "At last my baby, my little pumpkin, my biggest joy and my pain in one, is able to squat. For some this may seem as a small thing, but for us this is yet another battle won, another box ticked in a very long row of boxes. When a child loses his ability to do the simplest tasks while other children are running around and climbing trees, the heartache is palpable. However, today we have one less heartache and one more night we can all sleep again. We still have many tasks ahead: running, riding a bike, getting healthy and stronger..."
We wish that our little troopers and their families have strength to battle this disease as soon and as easily as possible!
We are also very grateful to our Global Giving donors for their kindness and help and for giving our children a chance to smile!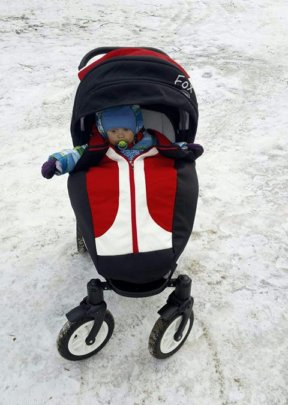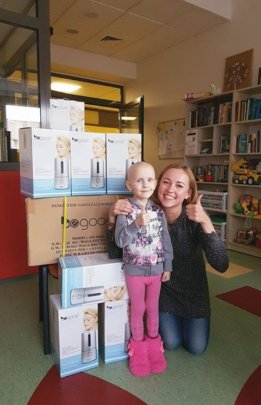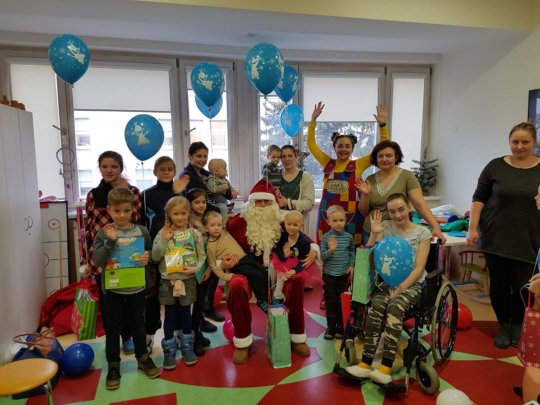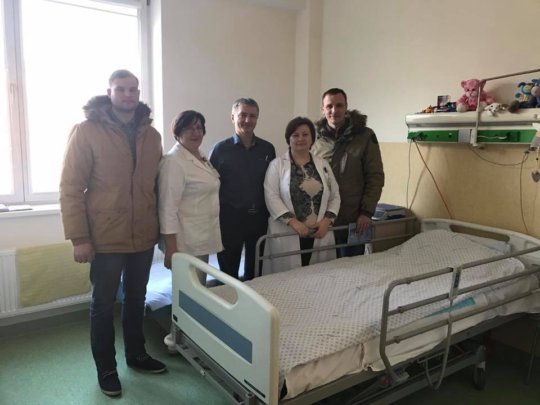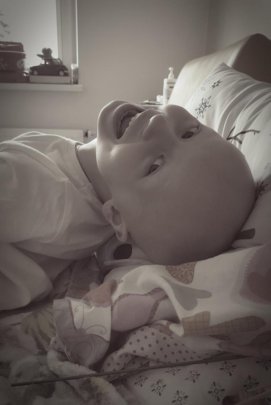 Links: