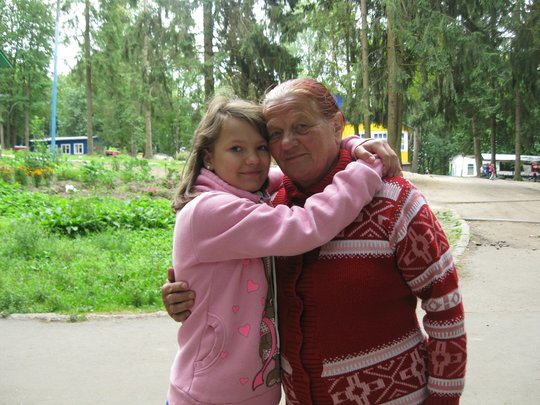 Katya*, one of the girls in our family-based groups, recently saw her grandmother for the first time in six years. Katya could hardly remember her, as Katya was just four years old the last time they were together.
Katya was excited and nervous about seeing a family member. She tightly squeezed our social worker Kristina's hand while walking to the meeting. The meeting was very touching – when she saw her granny, Katya threw herself into her arms and burst into tears… as did her grandma.
Katya spent six years in an adoptive family, but was sent back to the orphanage a year ago. Katya's grandmother knew that the girl was back there again, but doubted that she still remembered or needed her. The meeting made it very clear that Katya definitely needed her grandmother.
Since then, Katya's grandmother has started making plans to take Katya for holiday breaks and maybe even permanently. Her only obstacle is her age. Sadly, Katya's mother is incarcerated at the moment, but she thinks about her daughter a great deal. We know that Katya's mum was very pleased to receive a photo of her little girl, which was taken by our social workers. In a year's time, Katya's mum will be able to start rebuilding her life. We really hope that Katya will be a part of it.
*The child's name has been changed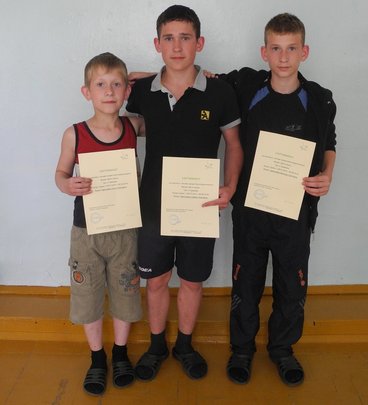 It became possible thanks to the joint efforts of many people: volunteers, our fund, specialists of 2 orphanages, and regional authorities. And we are happy to realize that this collaborative work was exactly what we just recently trained with all those people as a part of project activities!

It happened in Smolensk region, in the orphanage we support.
All in all, there are three brothers left without parental care. Two elder brothers are close in age and therefore are sent to the same orphanage (in Smolensk region), while the youngest brother gets to another orphanage, and more than that, to another region! Unfortunately, in this situation, the children can not keep in touch at all.

The situation came to light after more than 2 years of separation. And it took serious efforts of many adults from different institutions to gather brothers under one roof again. The growth in understanding of the importance of saving family ties within orphanage personnel and other people involved in the boys' lives was the result of the training organized by the Fund this spring.

Of course, the separation was a negative experience for boys, and a lot of work on restoration of relations is still to be done. And we are going to support children on this way with all possible means.

For example, this summer we are organizing a holiday camp in Germany, and all three brothers will participate. We are sure that the informal creative atmosphere will help them to come closer in short term!
Thank you your support!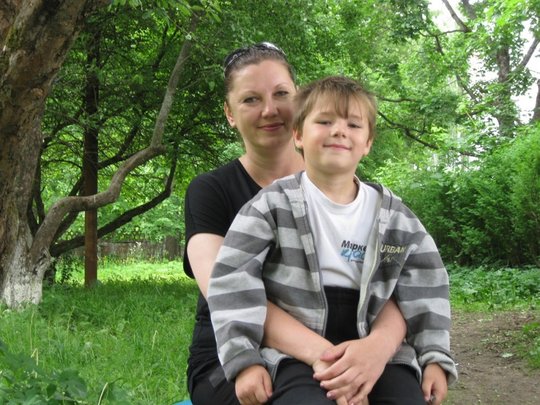 Valera lives in an orphanage, in the "homelike group" supported by the Fund. Last week, he finally met his mother. The year of separation was a hard time for both.

To organize this and all following meetings, we need time and professional, delicate approach. Our social workers Kristina and Pavel visited Valera's mother several times, they brought some photos of the boy and told about his life in orphanage. As the result, Valera's mother decided to cover a hundred miles separating her from her son. And she took Valera's brother with her. The very first minutes of meeting two brothers spent by reminding their past games and tricks.

We hope that now Valera's mother will visit him more often and some day she will overcome life difficulties, which disturb the final restoration of the family. Our social workers will provide all necessary support in this reunion process.

To help Valera and his mother to cope with all the difficulties we really need your help!
WARNING: Javascript is currently disabled or is not available in your browser. GlobalGiving makes extensive use of Javascript and will not function properly with Javascript disabled.
Please enable Javascript
and refresh this page.