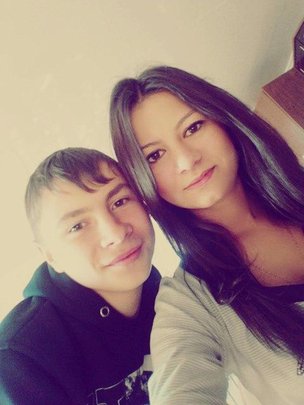 Your support is especially important now, in these tough days for the Russian financial system. And due to the US Dollar's rate growth your help becomes much more appreciable than usually.
Christmas and New Year holidays are coming, and each of us is waiting for them and believe in miracles. Sometimes miracles happen not only in fairy tales or dreams, but in real life as well. We would like to tell you one of such stories:
Slava was put into an orphanage at the age of 6. For nine years no one came to visit the boy on holidays and on birthdays. At some point, the teenager gave up hoping to see his family. However, social care teachers, hired by our foundation to make every effort to restore the blood ties between children and their families, managed to find Slava's aunt! And soon the boy could meet his aunt, uncle and his full sister. All of them were very excited and impatiently waited for the meeting, because they had not seen Slava for most of his life. Slava's sister was brought up in the aunt's family. Now she studies at university, she has become a beautiful young lady, clever and housewifely. While Slava, who is the younger nephew, due to imperfections of Russian social support system was deprived of the family care and love.
The family warmly greeted Slava at home with the table set for dinner. The aunt was noticeably nervous at first. But soon uncertainty and confusion passed, and she embraced Slava like a caring mother missing her child after a long separation, she couldn't take her eyes of him!
In the near future Slava will go to visit his aunt again for a few days, he is anticipating to know his sister better and to get acquainted with uncle's large farm.
We hope this story will have a happy continuance!
Maksim* is a newcomer to the orphanage. He still has vivid memories of his mother and the challenges he had to face. The boy admits that his mother used to give him a hard time, but without her, it is much worse...
In the orphanage, everyone was a stranger to him. Everyone seemed to be uncaring and unsympathetic to his needs. During his session with our psychologist, the boy literally cried for help! And his wish has come true. Thanks to our remote staff, a meeting between the boy and his mother was arranged.
Maksim's mother confesses that due to difficult times in her life she "lost" her only son, and now she wants to set things right and bring the boy home.
There is no doubt that she speaks sincerely. For the entire meeting she looked tenderly at her son and held his hand. Our employees will help Maksim and his mother to reunite their family.
*the name has been changed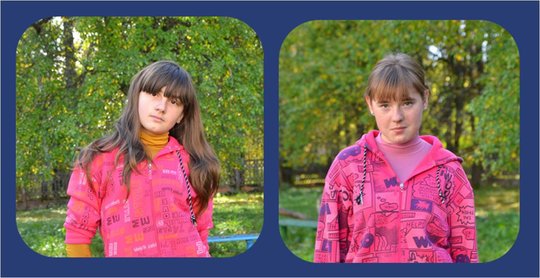 One of the main objectives of the remote team of our Fund is to find blood relatives of the children in the Safonovo Orphanage, meet them, and try to re-establish a contact between them and the children. For this purpose, our social workers have to travel to many different areas of Smolensk region, sometimes rather remote. Many parents are not visiting their children for years; a frequent reason for such stay-away is a feeling of guilt before the child and fear (unfortunately, not always unreasonable) of a negative attitude on the part of the orphanage staff. That is why the remote employees of the fund have to reach out to such parents, tell them about the children, deal with the anxiety and misconceptions of the parents. And this hard work does not always lead to success.
On these days, Pavel, social worker, and Ulyana, psychologist, met the mother of three girls (13, 15 and 16 years of age) living at the orphanage. The girls have been in the orphanage for four years, and the mother has not visited them even once. Neither is she going to… "Why? They like it there!", she says. Although the mother insisted on this point of view, the experts did not give up (they are real Experts anyway!)
A day of intensive search operation (across people of the same surname in several small villages) brought its results! Our team managed to find the girl's aunt who was thinking of taking her nieces from Safonovo. She is confident the girls will be happier at home!
WARNING: Javascript is currently disabled or is not available in your browser. GlobalGiving makes extensive use of Javascript and will not function properly with Javascript disabled.
Please enable Javascript
and refresh this page.