Maksim* is a newcomer to the orphanage. He still has vivid memories of his mother and the challenges he had to face. The boy admits that his mother used to give him a hard time, but without her, it is much worse...
In the orphanage, everyone was a stranger to him. Everyone seemed to be uncaring and unsympathetic to his needs. During his session with our psychologist, the boy literally cried for help! And his wish has come true. Thanks to our remote staff, a meeting between the boy and his mother was arranged.
Maksim's mother confesses that due to difficult times in her life she "lost" her only son, and now she wants to set things right and bring the boy home.
There is no doubt that she speaks sincerely. For the entire meeting she looked tenderly at her son and held his hand. Our employees will help Maksim and his mother to reunite their family.
*the name has been changed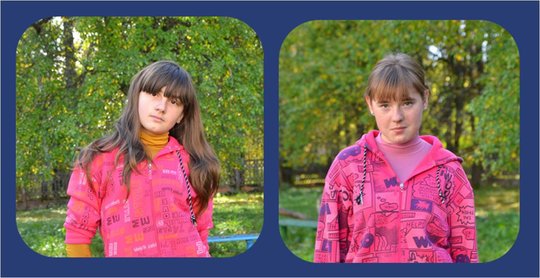 One of the main objectives of the remote team of our Fund is to find blood relatives of the children in the Safonovo Orphanage, meet them, and try to re-establish a contact between them and the children. For this purpose, our social workers have to travel to many different areas of Smolensk region, sometimes rather remote. Many parents are not visiting their children for years; a frequent reason for such stay-away is a feeling of guilt before the child and fear (unfortunately, not always unreasonable) of a negative attitude on the part of the orphanage staff. That is why the remote employees of the fund have to reach out to such parents, tell them about the children, deal with the anxiety and misconceptions of the parents. And this hard work does not always lead to success.
On these days, Pavel, social worker, and Ulyana, psychologist, met the mother of three girls (13, 15 and 16 years of age) living at the orphanage. The girls have been in the orphanage for four years, and the mother has not visited them even once. Neither is she going to… "Why? They like it there!", she says. Although the mother insisted on this point of view, the experts did not give up (they are real Experts anyway!)
A day of intensive search operation (across people of the same surname in several small villages) brought its results! Our team managed to find the girl's aunt who was thinking of taking her nieces from Safonovo. She is confident the girls will be happier at home!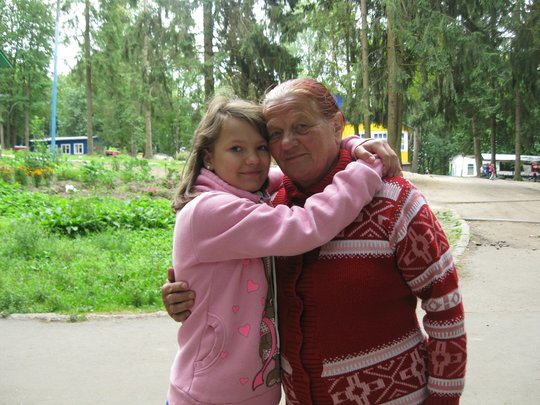 Katya*, one of the girls in our family-based groups, recently saw her grandmother for the first time in six years. Katya could hardly remember her, as Katya was just four years old the last time they were together.
Katya was excited and nervous about seeing a family member. She tightly squeezed our social worker Kristina's hand while walking to the meeting. The meeting was very touching – when she saw her granny, Katya threw herself into her arms and burst into tears… as did her grandma.
Katya spent six years in an adoptive family, but was sent back to the orphanage a year ago. Katya's grandmother knew that the girl was back there again, but doubted that she still remembered or needed her. The meeting made it very clear that Katya definitely needed her grandmother.
Since then, Katya's grandmother has started making plans to take Katya for holiday breaks and maybe even permanently. Her only obstacle is her age. Sadly, Katya's mother is incarcerated at the moment, but she thinks about her daughter a great deal. We know that Katya's mum was very pleased to receive a photo of her little girl, which was taken by our social workers. In a year's time, Katya's mum will be able to start rebuilding her life. We really hope that Katya will be a part of it.
*The child's name has been changed
WARNING: Javascript is currently disabled or is not available in your browser. GlobalGiving makes extensive use of Javascript and will not function properly with Javascript disabled.
Please enable Javascript
and refresh this page.