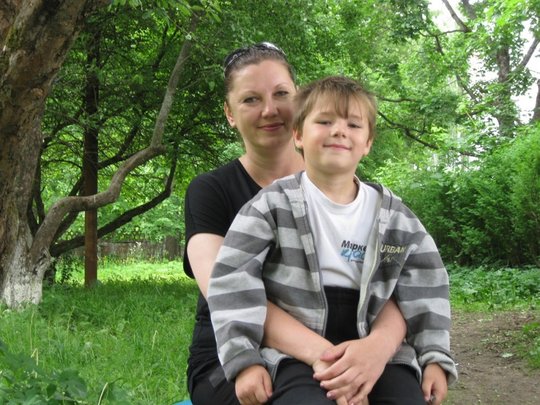 April 9 was a very important date for our Fund. We finally received a court order to reinstate Sasha's* mother as his legal guardian. It meant that the boy would leave the orphanage (overseen by our foundation) and return to his family.
Before social workers (hired by our Fund) began to work with Sasha's mother, he had already lived at the orphanage for a year, and being a well behaved little boy and a talented student, he was the perfect candidate for adoption. However, there is nothing more important for a child than his own family, and our specialists knew that. Sasha's mother used to visit the boy regularly when he lived in the orphanage located in Smolensk city. Then he was transferred 100 kilometers away from Smolensk, and thus the likelihood that the family would be reunited someday was significantly reduced.
Sasha's mother demonstrated the intention to bring her son back. At the same time, she didn't know how to do that and was close to give up. She truly wanted Sasha to be with her, but she perceived it like something impossible. It took a lot of efforts of our social workers to find the right words and convince her to continue the fight. We organized the meeting for Sasha and his mother; it became a significant motivation for her. Then it turned out that some other family considered adopting Sasha and moving him to a different city. After all that, Sasha's mother started to act at last: she got a permanent job, found a new apartment to live in, and gathered all necessary documents for court. And our specialists were in touch with the woman providing her juridical and psychological support.
The first court hearing was scheduled for March 23. Then it was postponed to April 9, as the court requested to present the evidences of the new lifestyle of Sasha's mother. Two employees of the Fund, a social care teacher and a psychologist, acted as witnesses on the case. They told the court that the boy had a strong desire to return home. Psychodiagnostic tests conducted just before the hearing revealed that despite his cheerful look, the boy was deeply lonely inside and he desperately needed an adult close to him.
We are happy to see Sasha and his mother together again! We will continue to visit and support them in constructing a stable and happy family life so that none risk of return to the orphanage will be left.
*The name has been changed to protect identity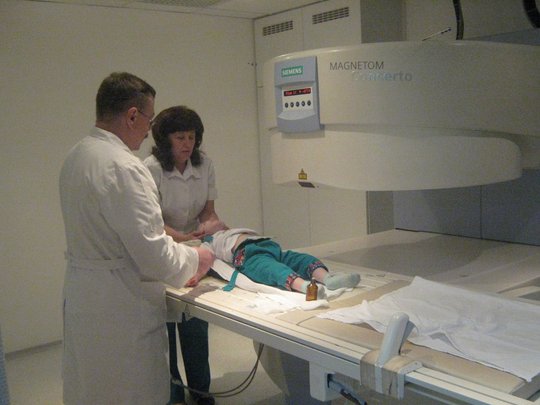 Kirill and Iliya are 2 brothers from Kostroma orphanage for babies.
The first boy. Kirill, was suspected hydrocephalus; fortunately, this diagnosis was not confirmed through MRI examination. Iliya was examined by CAT, nephrocystosis was detected, and the boy started to get a proper treatment.
Later, children got to a family. And who knows, how their life would go without well-timed diagnostics.
It`s not the unique story. The early treatment gives the kids a chance to improve their health and to find loving families. Using such opportunities adoptive parents can adjust the health condition of the children and continue treatment. Often, after some time, some diagnoses can be removed.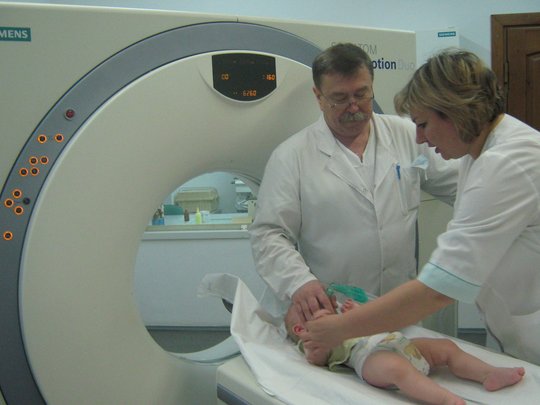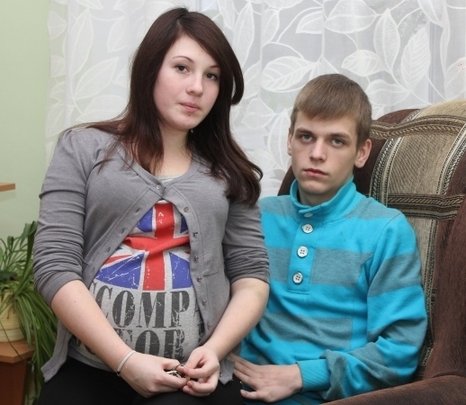 The year 2015 began with one of the most wonderful stories in our foundation's history!
Polina and Oleg are both 15 years old. They live and study at the Safonovo state boarding school. They have been in a relationship for nearly 2 years now, and this past Christmas, their daughter Sofia was born.
Oleg and Polina were determined to stay together as a couple and to be with their daughter. But according to the laws of the Russian Federation, the newborn had to be taken to a special orphanage for babies since the child's parents are orphans, and moreover, under 18 years old. It was unlikely that the young mother would return for her daughter in 3 years, and there would appear one more orphan.
We needed to find a family that was willing to take and help bring up three children at once. Just imagine—two teenagers and a baby! It seemed like an impossible task.
The foundation convinced the management of the children's institution to raise attention in the media, and the foundation's psychologists helped the young people deal with stress and prepared Polina for childbirth. Yulia, a psychologist and experienced foster mother who had raised four children, contacted us in December. She promptly collected all the documents required in order to become a foster mother to the children and on January 26th she took all three of them home.
A miracle happened, and thanks to many caring people, the young family got the chance to stay together, to take care of each other, and most importantly, to understand what being a family is all about. We are happy to celebrate minus three orphans in Russia!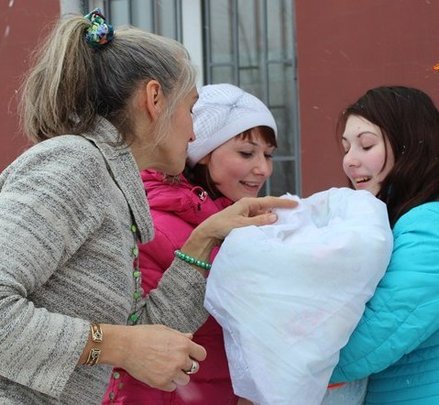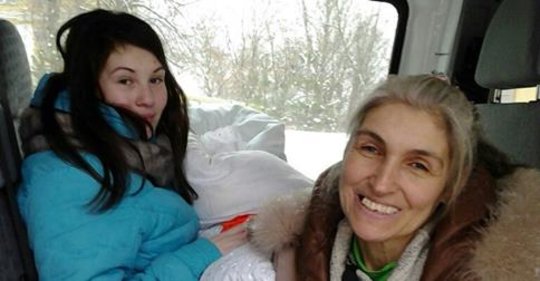 WARNING: Javascript is currently disabled or is not available in your browser. GlobalGiving makes extensive use of Javascript and will not function properly with Javascript disabled.
Please enable Javascript
and refresh this page.