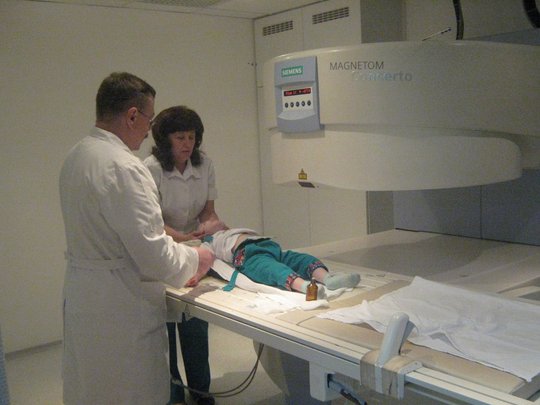 Kirill and Iliya are 2 brothers from Kostroma orphanage for babies.
The first boy. Kirill, was suspected hydrocephalus; fortunately, this diagnosis was not confirmed through MRI examination. Iliya was examined by CAT, nephrocystosis was detected, and the boy started to get a proper treatment.
Later, children got to a family. And who knows, how their life would go without well-timed diagnostics.
It`s not the unique story. The early treatment gives the kids a chance to improve their health and to find loving families. Using such opportunities adoptive parents can adjust the health condition of the children and continue treatment. Often, after some time, some diagnoses can be removed.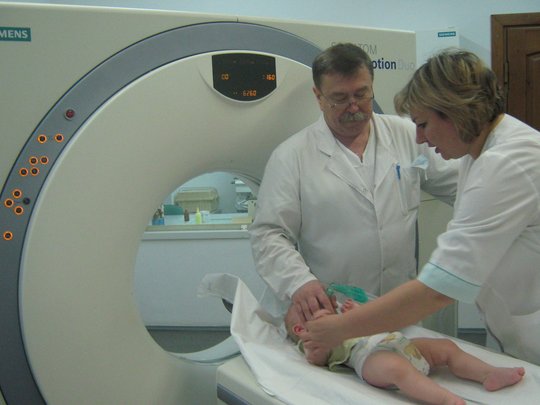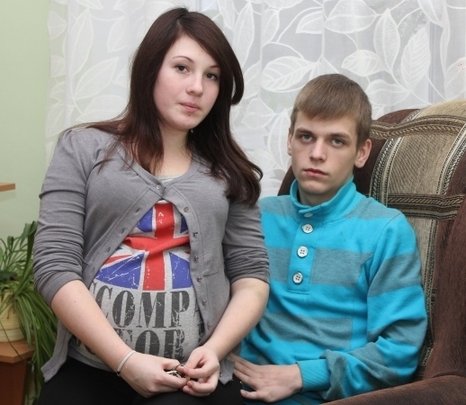 The year 2015 began with one of the most wonderful stories in our foundation's history!
Polina and Oleg are both 15 years old. They live and study at the Safonovo state boarding school. They have been in a relationship for nearly 2 years now, and this past Christmas, their daughter Sofia was born.
Oleg and Polina were determined to stay together as a couple and to be with their daughter. But according to the laws of the Russian Federation, the newborn had to be taken to a special orphanage for babies since the child's parents are orphans, and moreover, under 18 years old. It was unlikely that the young mother would return for her daughter in 3 years, and there would appear one more orphan.
We needed to find a family that was willing to take and help bring up three children at once. Just imagine—two teenagers and a baby! It seemed like an impossible task.
The foundation convinced the management of the children's institution to raise attention in the media, and the foundation's psychologists helped the young people deal with stress and prepared Polina for childbirth. Yulia, a psychologist and experienced foster mother who had raised four children, contacted us in December. She promptly collected all the documents required in order to become a foster mother to the children and on January 26th she took all three of them home.
A miracle happened, and thanks to many caring people, the young family got the chance to stay together, to take care of each other, and most importantly, to understand what being a family is all about. We are happy to celebrate minus three orphans in Russia!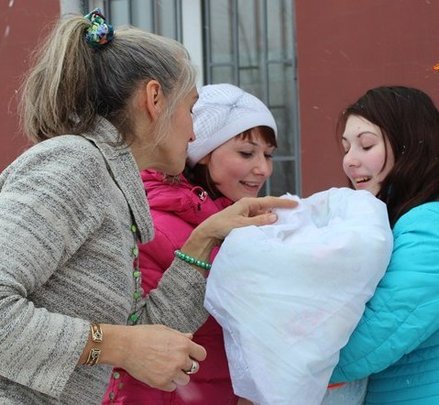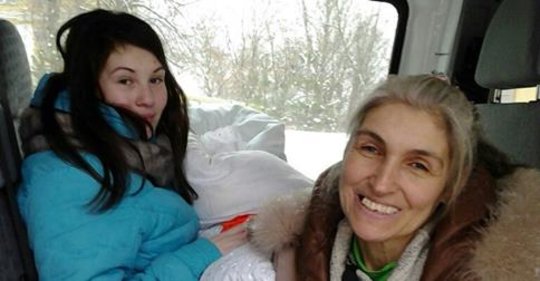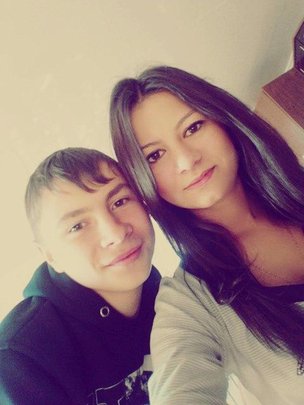 Your support is especially important now, in these tough days for the Russian financial system. And due to the US Dollar's rate growth your help becomes much more appreciable than usually.
Christmas and New Year holidays are coming, and each of us is waiting for them and believe in miracles. Sometimes miracles happen not only in fairy tales or dreams, but in real life as well. We would like to tell you one of such stories:
Slava was put into an orphanage at the age of 6. For nine years no one came to visit the boy on holidays and on birthdays. At some point, the teenager gave up hoping to see his family. However, social care teachers, hired by our foundation to make every effort to restore the blood ties between children and their families, managed to find Slava's aunt! And soon the boy could meet his aunt, uncle and his full sister. All of them were very excited and impatiently waited for the meeting, because they had not seen Slava for most of his life. Slava's sister was brought up in the aunt's family. Now she studies at university, she has become a beautiful young lady, clever and housewifely. While Slava, who is the younger nephew, due to imperfections of Russian social support system was deprived of the family care and love.
The family warmly greeted Slava at home with the table set for dinner. The aunt was noticeably nervous at first. But soon uncertainty and confusion passed, and she embraced Slava like a caring mother missing her child after a long separation, she couldn't take her eyes of him!
In the near future Slava will go to visit his aunt again for a few days, he is anticipating to know his sister better and to get acquainted with uncle's large farm.
We hope this story will have a happy continuance!
WARNING: Javascript is currently disabled or is not available in your browser. GlobalGiving makes extensive use of Javascript and will not function properly with Javascript disabled.
Please enable Javascript
and refresh this page.