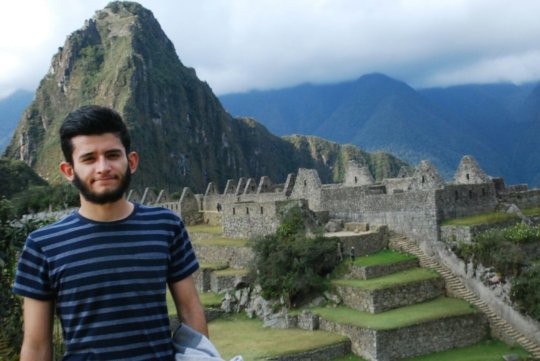 Thanks to your contribution our Youth program continues to support young people with cancer.
Juan Daniel is one of the young people who is part of Funcolombiana's volunteer group, his experience when he was diagnosed in Non-Hodgkin's Lymphoma in 2015, motivated him to meet other young people and share his experience.
As a young man, he recognized that losing his independence was very difficult: He had to change his habits, his schedules and also rethinking his plans. All this things generated in him a strong desire to tell his story and ensure that cancer takes away many things, less his desire to live a fullness and enjoy his youth.
He lived hard moments, in which the doctors told his family that he had not improved and that the opportunities were slowly coming to an end, although he wanted to plan and have everything under control, lymphoma permeated everything in his life. At the end, In the year 2016, he achieved the remission of his illness.
Currently, he works as a Funcolombiana volunteer, giving her testimony and helping other patients. He is a student of the tenth semester of law and in the afternoons he works in a buffet of lawyers.
Juan comments: "The most valuable thing ... was to realize me that I am stronger than I thought". To him was valuable believe more in his abilities, to get closer to people and to really know who people he can count on at any time in his life. To Funcolombiana thanks the possibility of volunteering and through this, meet so many people who fight against cancer.
What do you think of these results? Can you suggest to us something to improve our support for these families?