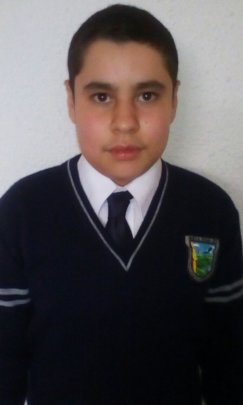 Your support for young people with cancer allows us to contribute to your process!
Sergio is a boy diagnosed with lymphoblastic lymphoma, after spending some months of physical exhaustion without understanding what illness he had, he finally diagnosed on April 21, 2017 after having exams and afternoons of uncertainty, the doctor told him that he had a malignant tumor and the next step should be to start chemotherapy, Sergio says that at that time, he did not understand clearly what his illness was about, nor did he understand that it was chemotherapy, but the trust in his family allowed him to begin his medical process seeking to feeling better every day .
For Sergio this process has been full of learnings, he says that through his experience he learned that cancer should not be related to death immediately because if patients are diagnosed in time, they can hope to live and have good results.
He believes that their greater learning was to learn to eat better and listen more to the recommendations of those who love him, today he knows more than ever that he is a strong boy capable of facing any difficulty.
Sergio remembers that he came to the foundation by the person who represents the organization in the Hospital where he has taken his treatment, he says that what he remembers from the first time he saw her was her smile and happiness. Sergio says that one of the biggest gains he had to know the foundation was the psychological support for him and his family, he has also been a beneficiary of the "Recargate" program, in which they received financial support for transportation in situations where parents can't solve these expenses.
Sergio's message for all children and young people who have similar diagnoses is that at the time of receiving a sad news like it is to have cancer, it's necessary to seek help and can rely on foundations and organizations that want to provide welfare in the process of disease.
Today Sergio is resuming his school life, he feels happy, full of expectation and gratitude for this year of learning that has allowed him to understand life from another place!