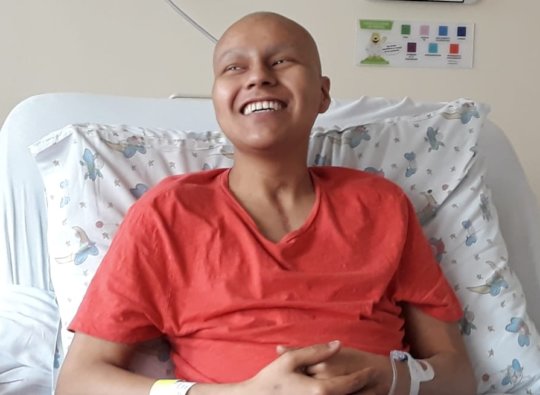 Thanks to your contribution we can support the dreams of more young people with cancer!
"Young people in contact" is the name of our group of young people who have been diagnosed with some type of cancer, at the Colombian Leukemia and Lymphoma Foundation. They are life inspirers, Frequently, they go to the clinics to visit other children and young people who are living the same process, this in order to provide support and tell them that they are not alone, that there is someone else that go through the same situation and understand how difficult it is to be there and witness the side effects of the treatment. They also provide support and hope to caregivers sharing their life testimony.
All the visits are different, in the last, they perform dance-therapy. This in order to generate positive emotions in them, decrease levels of stress and anxiety as well as patients as caregivers.
Some Fridays in the month we gather to do activities and have fun. In this last month we were in a yoga session where our children managed to relax and learn about this practice that in many occasions can help cope with fatigue and chronic pain. Furthemore, some of the girls could participate in a fashion Show, they looked beautiful! and also in a Spa session, exclusively for them.
Daniela, one of our young women, says that cancer has allowed her to live life in a different way, she likes to get close to her family and do something to inspire and accompany her to keep going despite adversity. Daniela always has a smile and enjoys sharing with other young people in the group. Valentina, also part of the group, was transplanted 6 months ago, has a desire to live and give her testimony to others. Despite the difficulties, he did not miss to win. Angie, is a very strong woman, despite the complications in this time is always willing to help and participate in the activities.
Like them, there are more young inspirers of life, brave young people who by chance suffered a disease that seemed invincible but in the end won the battle. Sinders, leader of the youth program, is also a cancer survivor, for her, the disease was never an obstacle to achieving her dreams, today she is an inspirer of life, a psychologist and a member of the group "Young people in contact".
Our young people say "Cancer is not the obstacle, the obstacle is your attitude"
¿What do you think about this project? ¿How do you think we could improve it?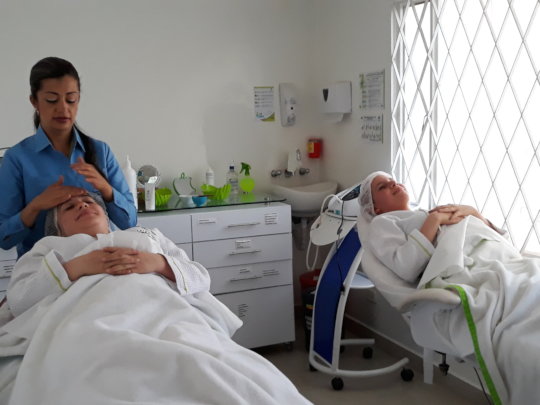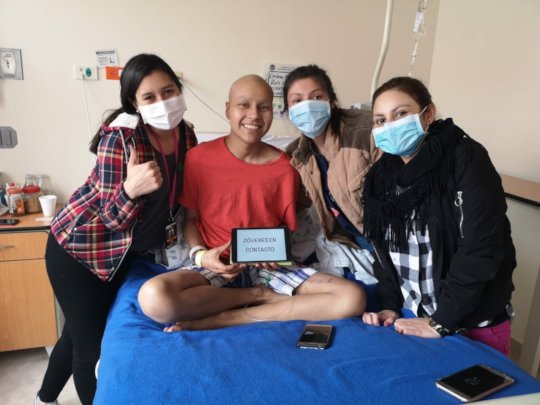 Links: