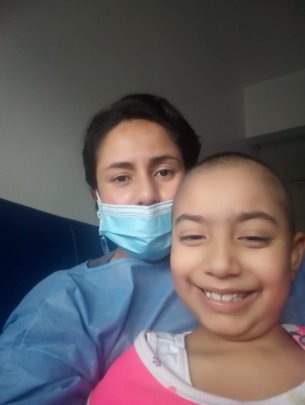 Thanks to your contribution we can continue supporting more children with cancer.
On March 19, 2019 was a day of tension and sadness; after an asthmatic crisis of three days, my daughter's health got worse and I had to take her to the hospital emergency department. A few days later, it was confirmed the diagnosis of acute lymphoid leukemia. We didn't understand what was happening, because Maria Paula had been a healthy girl.
She started her chemotherapy treatment, and along the way it has been difficult to deal with complications from viruses, fevers, fatigue, in short ... the process has been really painful. I have had to face the fear and anguish of the possibility of loss and I have learned that although we live difficult moments where nothing seems to be right, they do not last forever, they are transitory, and is there, where we have managed to approach and strengthen ourselves in God.
We have been able to see how the joy and positivism of Maria Paula teach and motivate us to move forward.
Living the disease process of my little daughter has strengthened us as a family and strengthened our faith in God.
Before diagnosis, my time was dedicated to work and I had few spaces to share with my daughter, but the time in the hospital have allowed me precious time to share with her, to play and to know her more. I have also had the stillness and time necessary to reflect on the need to forgive.
In this process I met the Colombian Leukemia and Lymphoma Foundation. This Foundation supports the Pediatric Oncology service of the Clinic in which my daughter is attended.
The psychologist, as well as a young cancer survivor, have visited us several times. His active listening and emotional support have been important, because we have had really difficult days. Feeling that we are not alone and that there is an institution that seeks our emotional well-being has been a great relief that my daughter and I appreciate.
To other parents who are living a similar situation to mine, I want to say them that everything is possible in God and that we should not wait or ask in our time, because God's calendar is eternal and his life plan is perfect. "
Thanks to your contribution we continue supporting more children with cancer!
Do you like this support program? Do you have suggestions so that we can strengthen it?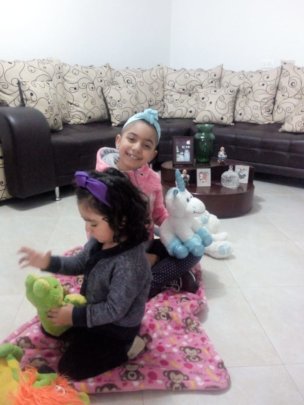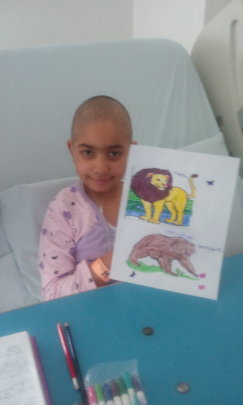 Links: