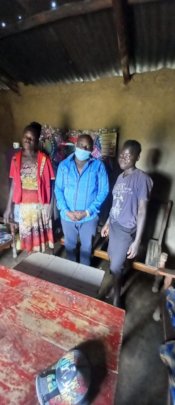 Action Two Africa is thankful to announce that we have revamped our Microloan Program! After much consideration, planning, and a generous outside donation to fund the course, our first microloan class will be happening in Bungoma, Kenya, for parents of children in our Child Sponsorship Program. Our Microloan Program is fueled by the desire to economically empower families in our Child Sponsorship Program by providing small loans to start businesses. Caregivers of five of the children in our Child Sponsorship Program will attend a weekend microloan course led by Humphrey. The course will include basics on starting a business, marketing strategies, and how the microloan process works. Following the course, caregivers will submit their business proposals, microloans will be distributed, and Humphrey will provide ongoing support to the microloan beneficiaries and their families. Our hope is that by empowering families economically it will help to stop the cycle of poverty.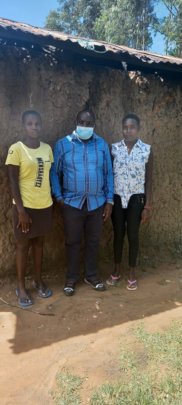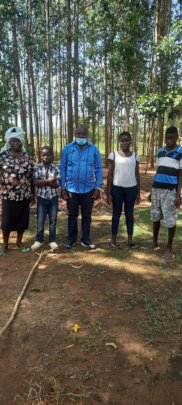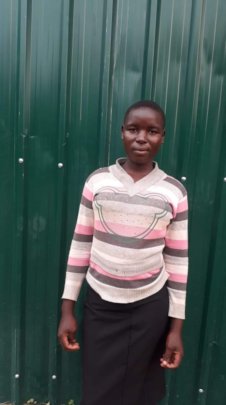 Since the first case of the novel coronavirus (COVID-19) was announced in Kenya, many aspects of society and the education sector have been dramatically affected. On March 15th, 2020, the Kenyan government closed all learning institutions countrywide to contain the spread of the virus. As the numbers of those infected by coronavirus rose to over 8,000 by early July, and with 1,000 of those infections impacting children, the Kenyan government proclaimed that the "2020 school calendar year will be considered lost due to COVID-19 restrictions." This announcement has led to repercussions for over 18 million students across the country whose learning has been thrown into limbo and has threatened the loss of educational gains and created setbacks that may be difficult to recover from. And while the Kenyan government has allowed students in Grade 4, Grade 8, and Form 4 to attend go back to school (students in these grades have been allowed to return because they must sit for their exams the following year), all of the children not in those grades are currently out of school.
The children in our Child Sponsorship Program not being able to attend school is a barrier that Action Two Africa (A2A) is trying to overcome. After considering all options, A2A has decided to pay for students to safely meet with tutors twice a week, so that they will not fall behind in their studies. It is not quite the same as being at school full-time, but it is the safest and best option that we can provide for children in our Program. We know the importance of education and we do not want any obstacle to stand in the way of children being able to grow and continue their education.
We look forward to a time when COVID-19 does not devastate the educational system in Kenya, but until that time, we will continue to support our community in Bungoma and give hope to children in our Program. Thank you, donors, for your continued support and monetary donations. Without you, the work we do here at Action Two Africa would not be possible.

Action Two Africa would like to use this update to send a big THANK YOU to GlobalGiving! Earlier this month we received an email notifying us that we were selected to receive a $1,000 microgrant from GlobalGiving! This grant was given to us to "weather the impact of the COVID-19 pandemic" and we are so thankful for this support.
Life has been challenging lately in Bungoma, Kenya. Many are impacted by the COVID-19 pandemic that is sweeping the country, which has only created more food insecurity, and a lack of access to basic supplies like soap, masks, and sanitizers. This microgrant could not have come at a better time. After discussing with Humphrey the best way to use the funds, we have decided to help families within the Bungoma community by providing masks, soap, and food. Additionally, we plan on providing a few families with enough supplies to start their own small business, which will not only create a sustainable income for those families, but it will also provide community members access to needed supplies! Thank you GlobalGiving for your generosity, continued support, and for encouraging us during this difficult time.
We also want to give a shout out to all of our donors. We know this is a challenging time for everyone, and we appreciate your continued support and encouragement! Thank you!
WARNING: Javascript is currently disabled or is not available in your browser. GlobalGiving makes extensive use of Javascript and will not function properly with Javascript disabled.
Please enable Javascript
and refresh this page.