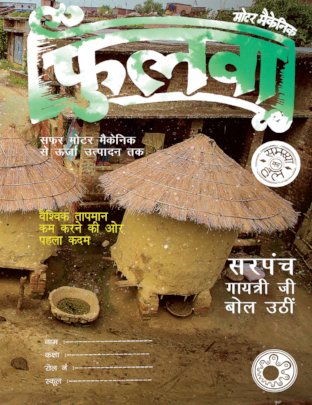 We're often asked "How do stories work?"
We're asked this because that's what we do all the time, all day and all week long.
Every year, year on year, we create more stories.
I've been doing it for a while and so I pause, smile, shrug, hoping the silence, the space of a moment will fill the void with the swirl of remembering your favorite story ~ was it the story itself, the colors, images, or who told it? Was it who read it to you that mattered to you the most, the time of day, how you felt or a marvelous mix of everything?
In our world of stories, because we are very much aware that it is indeed our world, how does Pitch it! 100% Wild, The Kids Sustainable School Challenge fit in?
Pitch it is about the power of stories. Stories girls can write and if they win, stories girls can make real ~ fearlessly.
Trying anything new, especially getting up on a stage to present your new idea is about overcoming fear. There is so much to be afraid of, and yet, when you pause, sit down to write in silence, practice, step out onto a stage for the first time, take a deep breath and take a chance, you just might be able to make your story come true, even it's just for a moment what's also true is that for a moment, it's your moment. You overcame your fear.
Our goal is to make stories that children can read themselves and find their own way to make sense of the chaos of the world around them ~ and here's my favourite word again ~ fearlessly.
We can't, unfortunately, unlike the story you were first read or remember, be there all the time to read or tell stories to children. We wish we could be. We can't be fearless for children.
But because we can't be everywhere, we make stories, that can be more places than just one, two or 200 people. Stories can go very, very far. Stories that in place of us, can teach girls how to be fearless.
Fearlessly, Pitch it! began with 50,000 business plans being printed and sent to over 2,000 Government schools in Bihar. Then little movies went on air, little radio shows let kids know the school enterprise challenge had begun this year. We'd changed the challenge from last year to be 100% Wild, what can you do make your school green, recycle everything, organic? Girls called us asking if they could enter, to come collect their completed plans. We answered, we went.
For the past academic year girls had been reading stories about hero entrepreneurs, most of the stories are about young women changing the world by starting enterprises. Most of them are powerful stories even if our art and design team didn't do their magic. But art and design helps, it makes ordinary girls fearless, it makes young women entrepreneurs, heroic.
Our art and design team, either in-house, or amazing freelance designers, work and rework images to tell stories, our team of writers, write and re-write in English and Hindi and test, test again, trying to come up with a story that in the end, inspires a young person, a girl, to want to finish it, a story that makes her want to come to school next week again and the week after that…
After a year of stories and skills games and skills challenges, Pitch it is our end of the year story. Kids apply what they've learned across the stories and the year to define and design their own school enterprises. Last year we received 10,000 entries, this year 12,000 and we have 103 finalists. Most of the wildest ideas are led by girls.
With your support, we hope one day soon to be able to support as many of the girls school-enterprises as possible, to give them a chance to make their stories come true.
So in turn, next year their stories become the graphic novels that teach and show girls who come after them, that yes, once upon a time in Bihar, girls went to school and changed something for other girls ~ toilets, football pitches, garbage recycling companies. Girls made something out of nothing, they left something behind for other girls.

And if, with your help, we get it right, soon her story could be as popular as one of the all-time most successful graphic novels that Somesh Kumar made for us: Phulwa the Mechanic.
Phulwa is a young girl mechanic in rural Bihar. She cycles everywhere on her pink bicycle and as she races through her village she sees two challenges ~ the traditional roles of girls and women where she lives + the fact that no one has electricity all day long. She puts both challenges together to find a solution: she builds a biomass enterprise to keep the lights on.
Year on year it's the most popular story in our program. We still can't put on fingers on exactly why, "Why exactly does Phulwa's story work?"
We know it's a big hit with girls and with boys who now think girls run clean energy enterprises everywhere, just like that, they don't just believe, they know its possible.
But then again, as every story is remade again by the reader, perhaps you too can tell us what makes a story work, we'd love to hear your story.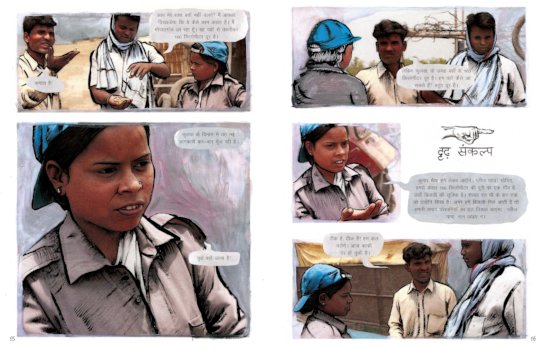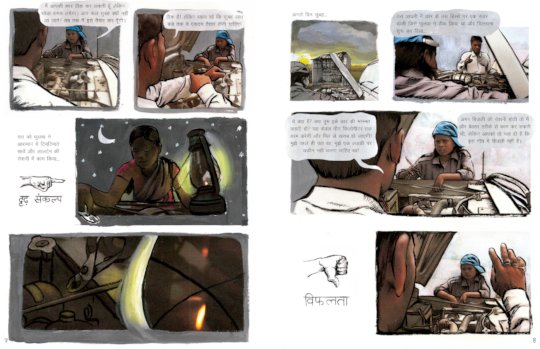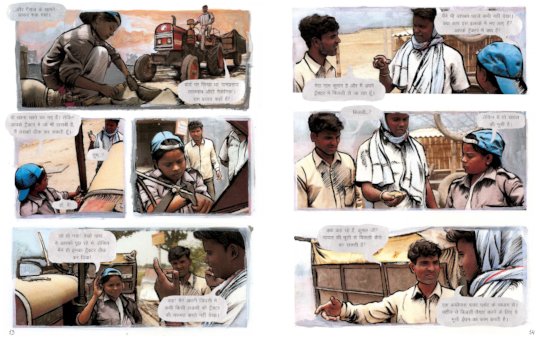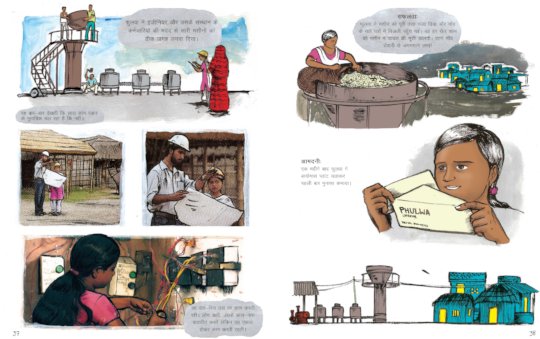 Links: