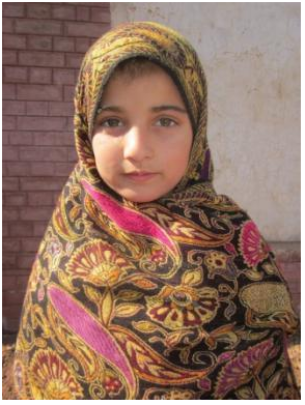 In this report we are going to share story of Ms. Ruqia in her own words. It is a real story but names of the characters are changed.
"Salam! My name is Ruqia Bibi, I am 37 years old and I live in village Bola, District Khushab. We are a poor family. My husband is a peasant and I am a house wife. We have one daughter and two sons. My two sons are going to a public school but my daughter who is 9 year of age started education in boy's school but due to cultural hinders she was forced to stop school after completion of class 2. She is very shining star and light in her eyes shows the dream she has but I surrendered to cultural norms and we were not having financial resources to send her in a city school. One day Ms. Shakila Nasir program officer SDA Khushab came to me and she told me that she is aware about issue my daughter. She called my daughter and told her the happiest news to go with her to Rising Sun School. I came to know that education for girls is free in this school and they will manage uniform and books expense as well. Mt daughter is in Rising Sun School. They are very devoted people and working with missionary zest. Environment is very friendly and I used to visit school frequently. They love us and we reciprocate the same. This school is like our home where poor girls are getting free education. My husband and I are very satisfied that our sweet daughter has restarted education. When we stopped her education it was like a burden on our souls that we had broken the dreams of our daughter and we were not able to help her due to limited financial resources. I am also being told that philanthropist around the globe help the school to continue its free service. I thank you all those who are supporting for this Nobel cause. There even single penny keeps the eyes shining of poor girls of the school."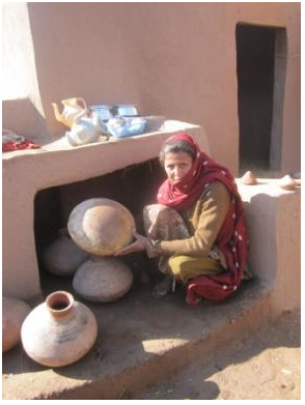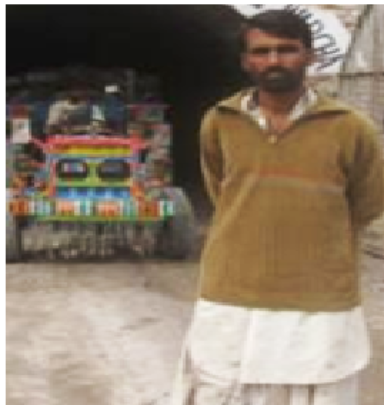 "School Staff is local and they are motivated to change the fate of their village by providing free quality education at the doorstep of poor families of the village" A female teacher of the school expressed her opinion. She further added, "We engage the parents in seminars, we used to visit their home and convince them to send their daughters in the school. Only one thing can bring prosperity in our village and that is providing equal opportunity to the girls in all spheres of life particularly in education."
15 more poor girls are enrolled in school. Their glittering eyes tell their feelings of highly satisfaction and feelings of thanks to all those who are supporting their free education. One of the newly enrolled girl says, "It is like dream, I am here getting education in school. I will learn a lot. I will do all things with hard work and shall become a doctor to serve my village".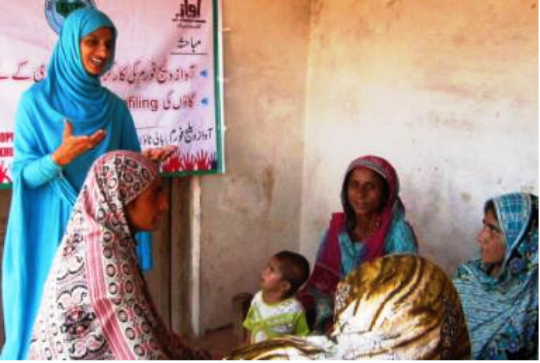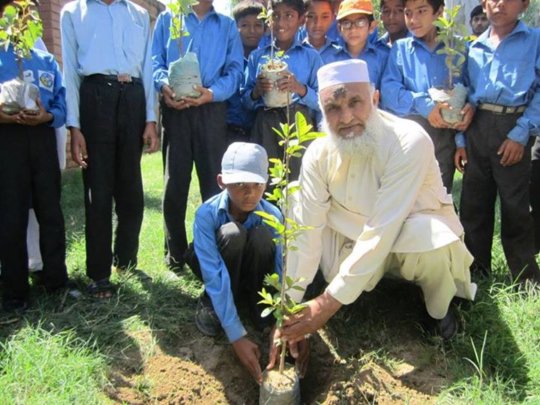 We are not only prviding Free education to poor girls of village Bola but also involving them in different 
activities so that they could perform better in practical life. 
Climate change is affecting the lives of people. Climate resilient society is need of the day. 
Village Bola is vulnerable to hill torrents of nearby Salt Range. The area faces very often sever heat waves, 
off seasons rains, droughts, hails and storms. Children are our future and they must be brought up to play 
their role for environment.
Students of Rising Sun school were sensitized on the issue and children were directly involved in plantation
 of trees. Each children was provided one tree to plant and grow it. They will water and fertilize their plants 
and positive competition will be started among the children. 45 Plants are planted and students are very 
actively caring their plants.
One students expressed her feelings, 
" I love my plant and I am very happy to see it producing new leaves. I will leave school after completion 
of studies but part of my life MY Tree will remain here and I will keep on visiting school to see the children 
sitting under its shadow".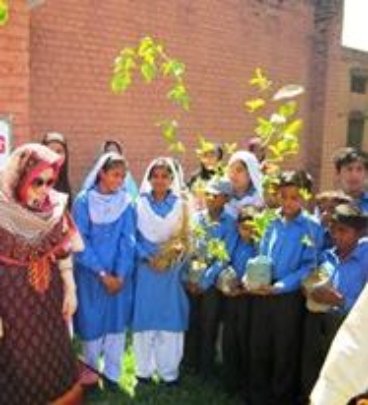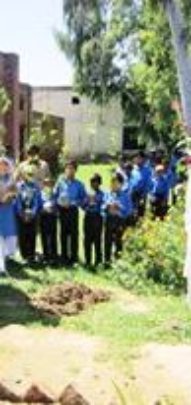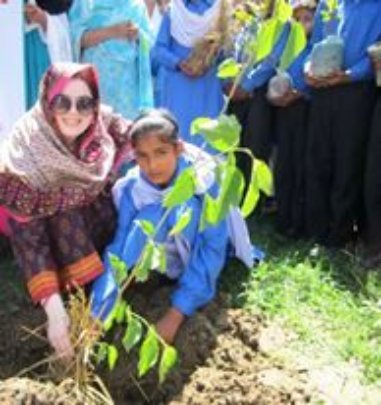 WARNING: Javascript is currently disabled or is not available in your browser. GlobalGiving makes extensive use of Javascript and will not function properly with Javascript disabled.
Please enable Javascript
and refresh this page.