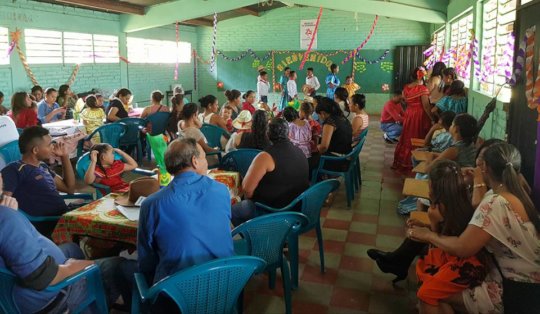 Since our last update in late May, we are excited to report that Mesa Comunitaria, continues to roll out and have a tangible impact throughout communities in Francisco Morazán, Honduras! Since our first event in on May 6th, in Nueva San Diego (NSD), Talanga, we have expanded our impact to the Community of Quebrada Grande (QG) in Cedros.
To refresh your memory, Mesa Comunitaria is a new project that The Solidarity Project is piloting in 2018. It is modeled after the successful Detroit Soup method of participatory development in which local leaders present ideas for community change at a micro-granting lunch and attendees vote and select the projects they value most. Micro-grants are small cash awards given to community leaders to implement their ideas.
Since May, the NSD Community Leaders who won micro-grant funding have completed their projects and presented their results to The Solidarity Project. The Community also looks forward to planning a new event. We invite you to see more results about Community Leader, Norma Caseres' completed project at The Solidarity Project Facebook Page.
This past month, on August 5th, The Solidarity Project hosted our second Mesa Comunitaria event of the year in partnership with the Quebrada Grande Community. The event boasted over 100 community members in attendance who enjoyed a day of traditional Honduran music and dance performances from the local school children, a hearty lunch prepared by committee members, and of course, voting! Four community leaders presented their ideas and two winners were selected through the voting process. The winning projects and Community Leaders are:
Installation of a drainage system on the main road to improve health and sanitation in Quebrada Grande, presented by Community Leader, Oscar García.
Improvements to the infrastructure of the school to make the experience for both teachers and students more comfortable, presented by Community Leader, Javier Arteaga.
We also want to recognize the amazing work of the QG Mesa Comunitaria event committee. This group of emerging Community Leaders worked diligently for the two-month planning process of the event and they formed a strong, creative and responsible team that launched an exciting community event. A community member stated, "I've been to so many community meetings, but this was different. It was actually fun! I am excited to see the projects happen." Winners from QG have wasted no time, and have already reached out to The Solidarity Project to share that they are very close to finishing their projects. We look forward to sharing the final results over our social media sites and in our next report!
Lastly, our Project Director, Gloria, started our third and final Mesa Comunitaria launch of the year on August 22nd, in the rural Community of Majada Verde. Gloria held a community meeting with close to 40 individuals in attendance. Majada Verde is a very isolated and vulnerable community that is nestled in the mountain ranges outside of Talanga. Lack of economic opportunities and a very limited infrastructure are factors that make our work in Majada Verde challenging. However, this community is filled with many resilient and positive individuals that have enthusiastically welcomed the Mesa Comunitaria project. We look forward to holding the micro-granting event in November of 2018 and reporting back to you!
Currently, TSP is more than half-way there to our achieving our goals for the Mesa Comunitaria Project in 2018. To date we have:
Held two of three micro-granting events (Mesa Comunitaria);
Supported four of six community leaders through micro-grants and capacity building;
Directly impacted close to 200 community members who attended the micro-grant events in 2018; and
Indirectly impacted close to 2,000 community members who will benefit from the improvements made by the four winning projects.
The Solidarity Project remains committed to supporting talented local leaders, fostering engagement, and sharing stories of solidarity and resilience from Honduras. We are thrilled to provide a venue to directly empower community members with projects that they design and select. We will keep you updated on Mesa Comunitaria's progress, successes, and expansion in Majada Verde, Quebrada Grande, and Nueva San Diego. Your support, interest, and belief in our mission have made this work happen - our success is your success. Thank you again for your support and if you are interested in learning more about our work, please visit our website and follow us on The Solidarity Project Facebook Page to see more results!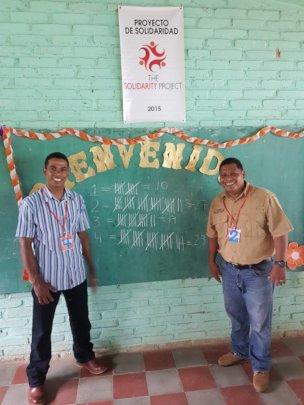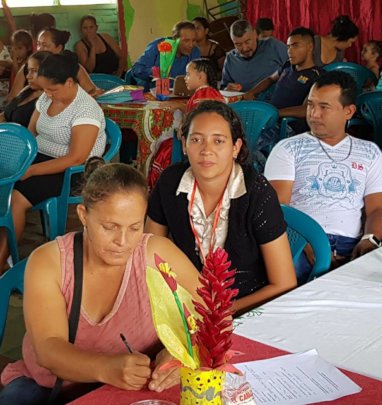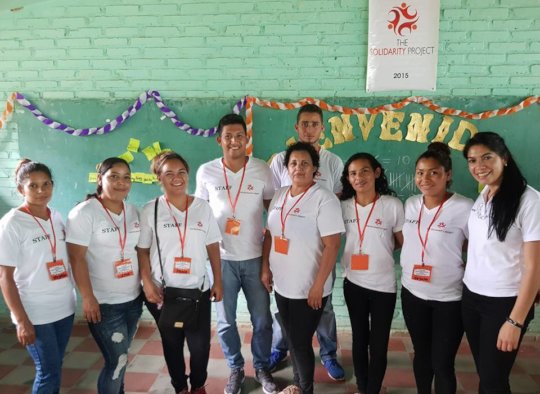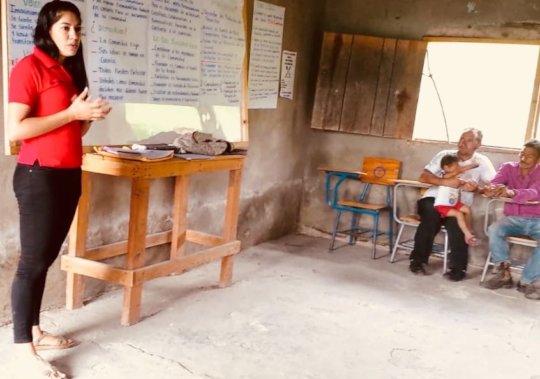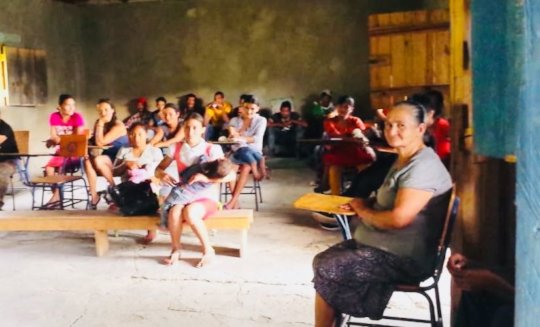 Links: