Dear Donors,
Almost one year after posting our project online, we can see tremendous growth and development at the Institute in such a short period of time. It is very exciting to see hard work and dedication come to fruition. Since March, we have enrolled our new group of students bringing our current enrollment up to 17. We celebrated their enrollment with a matriculation ceremony to acknowledge the hard work of the new students and of the growing Palm Institute. Our first-year, second semester students have just finished taking their end-of-year exams in order to continue into the second year of the program.
As our first academic year comes to a close, we are working to establish our three-year accreditation with The National Board for Professional and Technician Examination (NABPTEX) so that we can continue to offer more programs to our current students, as well as the new students that will be enrolled in September. We also plan to enroll more students (100 at least) in September and add new buildings to our campus to accommodate our growing student body.
Thank you for all of your continued support of NAPE Foundation!
Sincerely,
Peter Carlos Okantey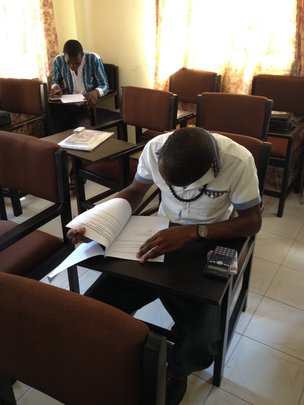 Dear Donors,
We hope this report finds you well!
Palm Institute had a very exciting and succesful first semester! Our ten students have shown tremendous improvements and performed very well on their end-of-semester exams. We look forward to seeing their future growth and development in the coming terms.
Our second semester begins this week and we are thrilled to announce an increased enrollment of 200%. We are excited to welcome our new students to the institute, and see how they progress in the coming weeks. We are currently pursuing our three-year accreditation with The National Board of Professional and Technical Education (NAPBTEX) in order to be able to offer three-year diploma programs to our students. We are also working to expand our premises to ensure that we can accomodate our growing student body.
Thank you again for your continued support for PISL and the next generation of African Leaders.
Kind Regards,
NAPE Foundation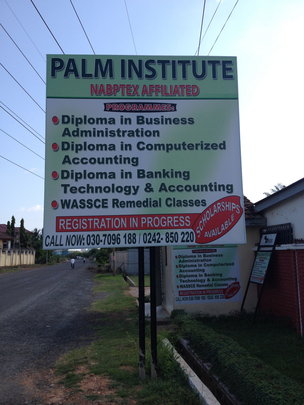 Links: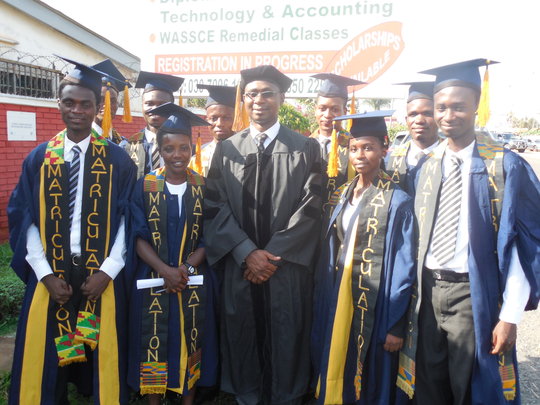 Since September 2014, The Palm Institute in collaboration with NAPE Foundation has conducted the first semester of classes. First semester exams will start on the 19th of January, 2015 after the exams questions have been moderated by professors in Ghana under the supervision of the National Board for Professional and Technical Examinations Unit (NABPTEX). This will help meet the highest academic standards while we train our students for the global stage. We currently have ten (10) students from Accra, as well as students from more rural areas in Ghana.
The new students have done exceptionally well, and we have begun the process of recruiting new students for the next academic year. We recently visited Nafana Senior High School, where many NAPE Foundation scholarship recipients have attended, to meet with students in the last year of Senior High School. We conducted interviews with many students who had qualifying grades to attend PISL during the next academic year, and we are currently in the process of reviewing new applications. Our aim is to provide as many students as possible with full or partial scholarships to ensure that as many young people are able to access higher educational opportunities and leadership training.
Once again, we would like to thank all of our donors who have been so generous and have continued to support us.
If you like to learn more about PISL, please visit: www.thepalminstitute.org
To learn more about NAPE Foundation please visit www.napefoundation.org
Peter Carlos Okantey
Founder & President NAPE Foundation
Founder & President PISL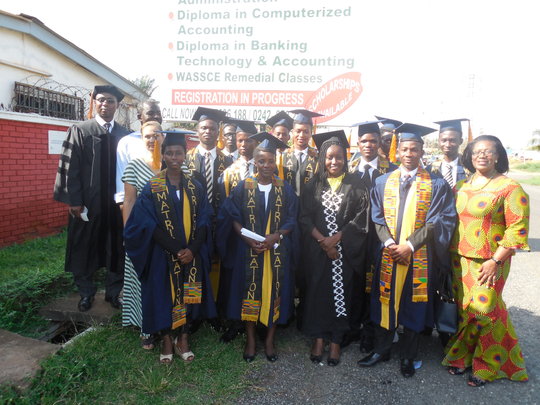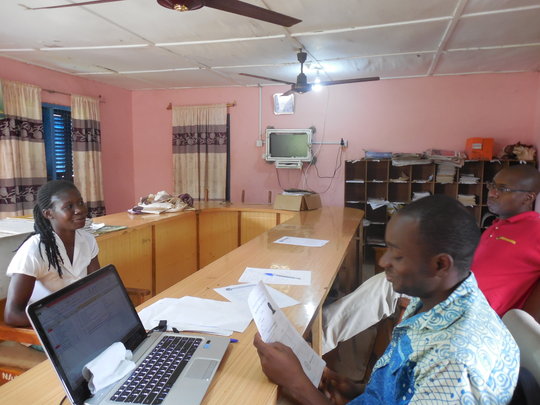 Links:
WARNING: Javascript is currently disabled or is not available in your browser. GlobalGiving makes extensive use of Javascript and will not function properly with Javascript disabled.
Please enable Javascript
and refresh this page.