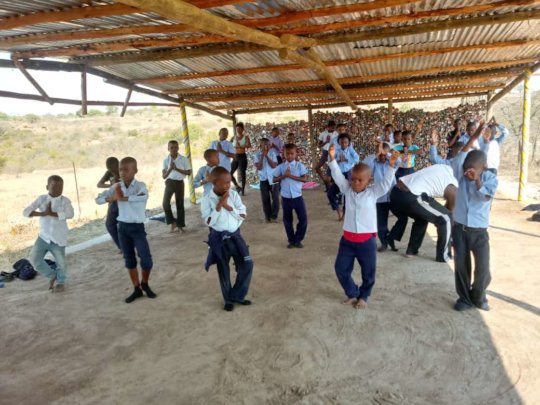 Our African yoga trainees are still passionately trying to get trained--- when they can they attend a private class with Jacquie, or myself - or even had the fortune of a lesson at the Ubuntu Yoga deck by the Senior Yoga instructor who trained both Jacquie and I, Ena During from DevaHiti. So slowly their understanding of the postures and yogic concepts is deepening and their body awareness already is quite amazing.
Our BIGGEST goal is 2 -fold. To get a floor on our Ubuntu Yoga Pavilion... and find the funding to send our trainees to the African Yoga Project in Kenya to get qualified--- so if you can help with either of this-- please reach out!
In the meantime, our Yogis " Pay it Forward" by starting to teach classes ( which also gives good practical experience ) to the children from the Nourish aftercare center. The best way to learn yoga is to teach and it was amazing to see the children being so quiet and focused during their afternoon Yoga session. There is really something special in these Yogis and in what Yoga can bring to these children and this community!
We hope you stay involved and keep walking this road with us!
Ubuntu - Namaste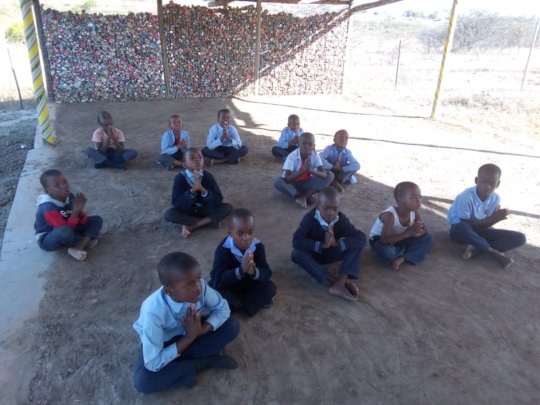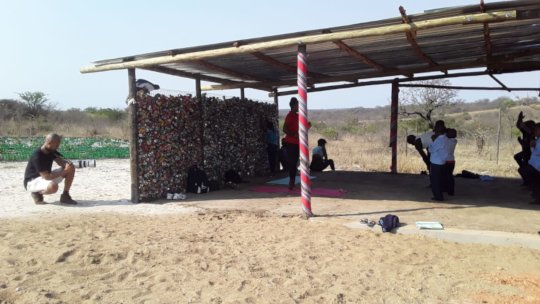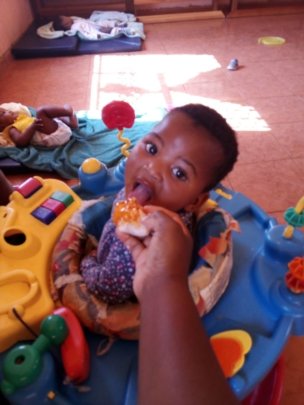 Hi amazing donors - thanks to your support we are able to keep going at the Nourish creche month after month! Whilst we always need more monthly Sponsor a Child donors; it does mean we are in a position to share our skills, expertise and resources with other community based pre-schools around us in the rural villages that might not be as well off.
We currently work with and support 6 preschools who just have the most special children. At some of these we have put in vegetable gardens to help support their feeding program, at some we have donated spare toys and blankets for their children. and all of them we include in a quarterly teacher traning workshop- focusing on daily routines, making toys from recycled resources and just sharing skills and stories about early childhood development.
So this update is to fill you in on our RISE outreach ( we want children to RISE to a better quality of preschool, a better education and RISE to a better life. ) and thanks to your support as Nourish creche RISES, so other creches and children can too!
Thank you!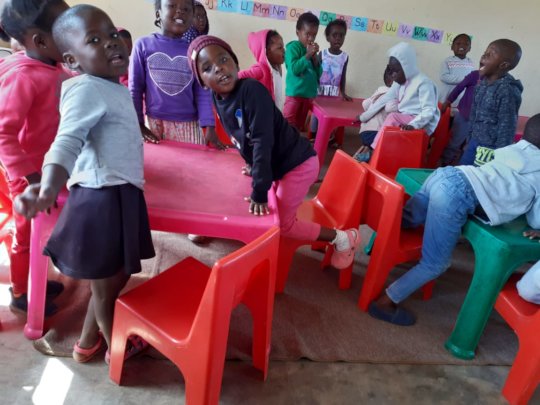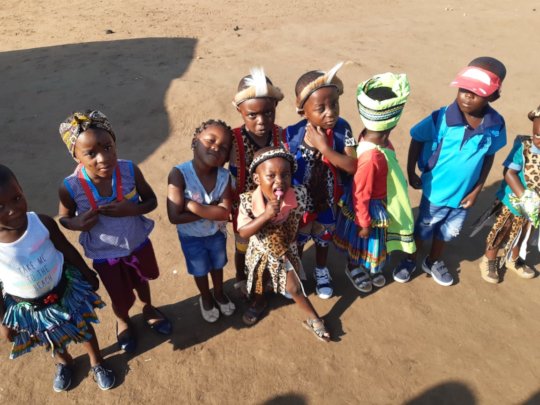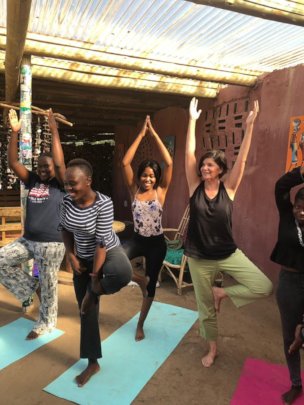 Thanks to some generous donations from friends of Nourish and the Yoga community in Canada ,( amongst others) construction of our Ubuntu Yoga Pavilion is underway at Nourish Eco Village. Our eco brick foundation ( made of 2 liter plastic bottles stuffed with scrap plastic, removing waste from communities and landfill) has been laid, and our tin can walls are rising. The earth is being compacted to lay our cow dung floor, and we are raising funds to put a rubber floor on top of it to eliminate the need for yoga mats, which don't hold up well in this environment. We plan to paint the outline of mats on the floor so each person will have their space. We still want to raise the funds for bolsters, straps, and blocks for the children and community members who will use our Yoga Pavilion.
In the meantime we practice anywhere we can- sometimes in the library or even in the kitchen. :) The Yoga will continue!
We now have three tainees who are talented and dedicated. They will be instrumental in taking yoga into our local communities. Our goal now is to find a way to fund training to have Zandili, Dineo and Letsatsi become certified yoga instructors. We have made contact with the Africa Yoga Project in Kenya and have set up a Skype meeting to see if there is some way we can partner with them. It would be ideal to be able to send these young people to train with the project in Kenya, but the cost is quite high. We're exploring other alternatives; possibly having one of their instructors come here, or seeing if a senior yoga trainer here can affiliate with the Africa Yoga Project.
So lots of exciting things happening! So for now-- Namaste; or as we say with the Ubuntu Yoga Project: Umuntu Ngumuntu Ngabantu ( a person is a person becuase of other people) speaks to our connectivity, to each other and the natural world around us. xxx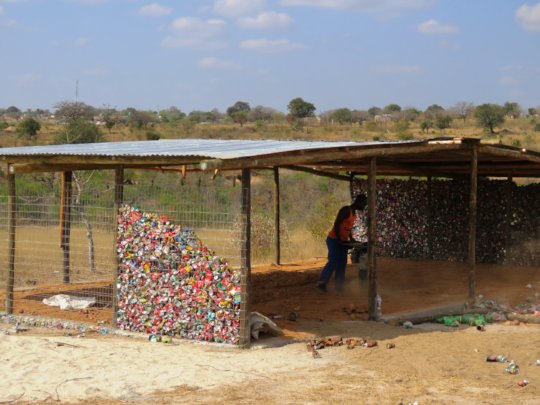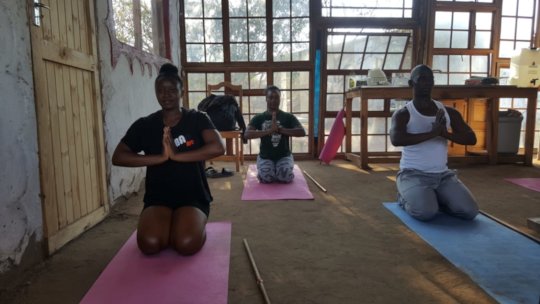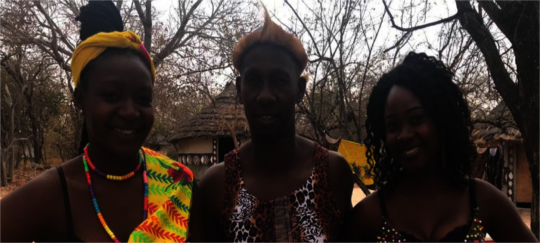 WARNING: Javascript is currently disabled or is not available in your browser. GlobalGiving makes extensive use of Javascript and will not function properly with Javascript disabled.
Please enable Javascript
and refresh this page.