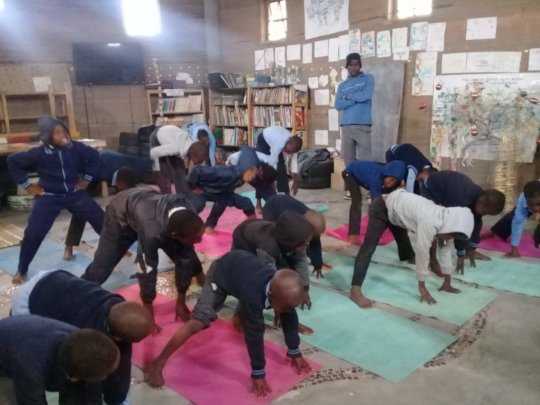 Despite a slow start to our fundraising campaign, we managed to host a Yoga and Music festival called the Spirit of UBUNTU, and this was really the start of us being able to get yoga grounded at Nourish, and get the funds to buy the first few mats. The festival was held at Nourish Eco Village, over World Peace day, World Rhino Day and Heritage day, and was a special weekend of yoga, meditation, music and cultural dancing, and a beatiful platform for social integration. Many young women from the village accessed yoga for the first time and enjoyed their first Vinyasa Flow yoga class by local teacher Cathrine Harper-Tee from Hoedspruits MarulaMala Yoga Studio. Proceeds from this festival allowed us to buy the first few foam mats we needed to get started, and to start offering the children who come to the Nourish library-- yoga as an afterschool activity.
Last weeks yoga class took place on Friday, during their Sport period for aftercare. Many of these children are from vulnerable families, and come to the Nourish center as a place for a warm healthy meal, security and love and support. After lunch at our feeding scheme and an hour reading the mats were unfurnled, and Jacquie Gauthier - who is helping launch the Ubuntu Yoga Project spend the next hour working the children through a fun, and interactive yoga practice, from grounding poses, to calm breathing, and fun tall stretches... with movement and interpretation, yoga was unlocked for our learners, and what a special experience.
we look forward to hosting weekly yoga classes, and having more space and equipment for these children to engage in the calming and strengthening practice of yoga. But for now, Namaste, and thank you!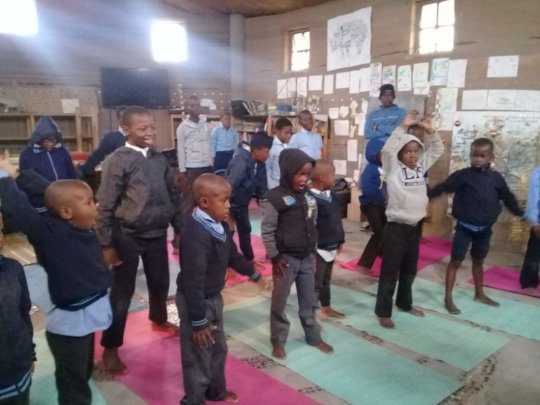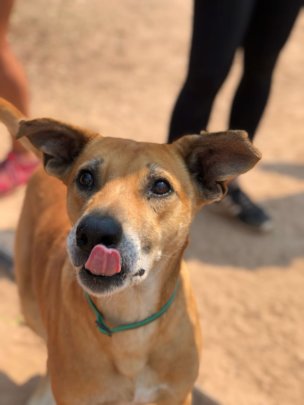 Our dog sterilization project has slowed down a little bit, ( since Mandela Day, when we ran the sterilization campaign and managed to sterilize 20 dogs at the Nourish eco village, lots of state vet support, volunteers and of course dogs!) Now we are working to raise the funds for our backlog of female dogs... this is financially, logistically and time-wise more expensive, as we can collect 2 dogs, and take them to the veterinary clinic in a neighboring village, minimum half hour drive away.. we then need to drive again later to fetch the dogs after a full day. Whilst the male dogs could be sterilized during campaigns and in the field, due to a female dogs sterilization being more internatl and thus more invasive, sanitary surgical surroundings are a must, so all female dogs must be done in the clinic theatre. But its so worth it- for every female we sterilize we hugely reduce the number of unwanted and unafforded puppies, and thus reduce puppy mortality rates, so we know its a worthy battle and just to keep pushing.
Despite the slow progress, we have sterilized 90 dogs so far in our community, and successfully treated and cured 14 cases of TVT ( sexually transmitted cancer) we are also seeing the standard of health and welfare in the dogs in the village improving, through our steady dip and deworm program as well as owners understanding how to take better care of their pets. This education process is a big part of the importance of the work we do! Even just seeing the behaviour change in the children at Nourish, has been special.... nowdays one can find a child, who was previously scared of dogs, stroking our adopted dogs at their own free-will. This animal kindness and behaviour change, is a big ripple effect... so despite us feeling we are achieving a mere drop in the bucket, seeing these ripples makes us realise its all worthwhile.
thank you as always to our local partners African Dream and HALO, as well as all the funders that keep making our education, outreach and sterilization work a possibility.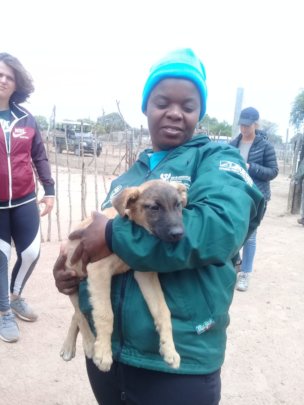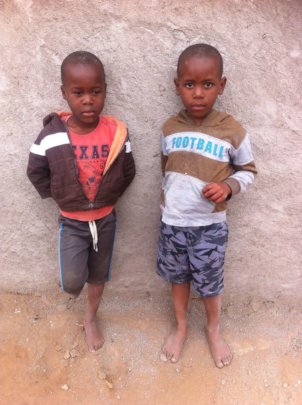 Our little creche is really becoming a safe-haven for the children attending, and is easily the best part of my day. Arriving at Nourish to little children with beaming smiles, RUNNING as fast as their little feet can carry them to come for a hug and a cuddle, and generally to try on my sunglasses. A warm meal twice daily, a boiled egg (from our sustainable chicken farm project ) or fruit before heading home to keep them healthy and strong. And more recently a lovely refurbed playground with fake grass and a lovely jungle gym!
But what is most special is the SPONSOR a CHILD Program, for some of you, who have committed the 30 USD per month ( on the recurring donation option) -- you are changing a childs life forever... you are allowing children who otherwise might not be able to attend to come to our creche...Your monthly donation helps us to pay the two teachers ( Mavis and Farrence) a monthly financial contribution, your support eables us to buy the food we need, and pay for electricity, and creche resources. For these children, you are giving them a platform to be stimulated and develop, and this will have a ripple effect throughout their whole life.
I wanted to especially mention two little boys, who have a lovely monthly sponsor... she helped us cover their SPONSOR A CHILD costs the whole of last year. At the end of last year we had a little graduation ceremony, before they head off to Primary School (called Grade R) - we bought them their first little school kit, and school uniform ( without which you cannot attend school in this country) and now they are going to school every day, and coming after school to our Feeding Program, where thanks to the continued support, we are able to feed them a warm healthy meal, and then do reading and homework. These two buys are getting a step up in life, and are bright, and sweet and so interested in learning.
Thank you to all who supported once off, but also to our really special monthly donors who make changing lives like this, and creating these ripples possible.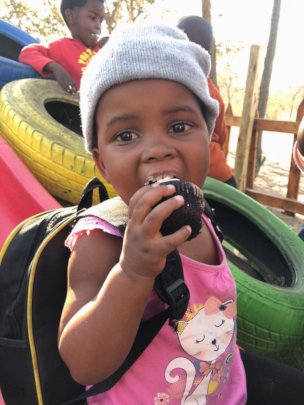 WARNING: Javascript is currently disabled or is not available in your browser. GlobalGiving makes extensive use of Javascript and will not function properly with Javascript disabled.
Please enable Javascript
and refresh this page.