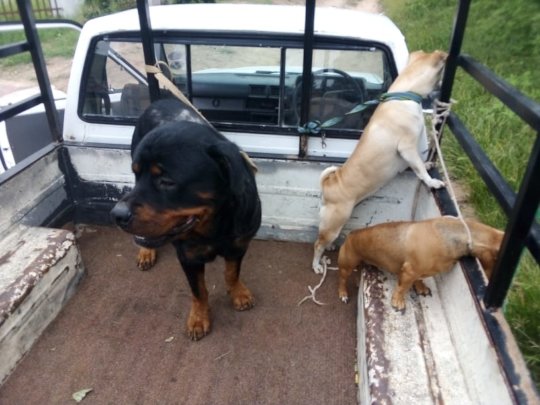 2021 has been a difficult one for our community dog outreach program. Partly because we have not managed to get any donations or support yet this year, and partly becuase the need is greater now than ever. The residual impact of Covid-19 has left many people in our community struggling with greater poverty than ever, and this shows in the condition of the dogs that Martin and Benneth see in their villages and communities.
In addition, we have been blessed with the most beautiful rain this Summer, and the grass and bush is green and lush. But along with this comes ticks... and we have had many dogs ill and struggling with tickbite fever. Martin and Benneth have been amazing, and with little or no funding are managing to identify the worst cases for us to bring to the community vet.
The need is great for us to help those that cannot help themselves, both those struggling with poverty, but also the animals who cannot speak for themselves.
We are so grateful to all our past donors, every dollar and cent has made a difference and has allowed us to pay vet bills for sterilizations, TVT treatments, tickbite fever treatments and 5-in-1 shots to prevent illness in puppies. In order to try to reduce our need for donations, Martin has been trying to work with dog owners, especially for puppy 5-in-1 shots, which is important for preventing distemper, parvovirsu, and all sorts of nasty things. The owners, when they can and are able, now contribute 50% of the costs of the shots themselves. That is R 50 per dog ( x 2 injections per dog). For many owners this takes them a while to save up and contribute, but it is a really poignant way of showing how much, despite their own dire situation, they care for their dogs, and want to contribute within their means.
People care, people have dignity, we just want to help them along the way.
Thank you all for your support in 2020, and if you can, we ask that you support again! Take care and be safe for 2021.