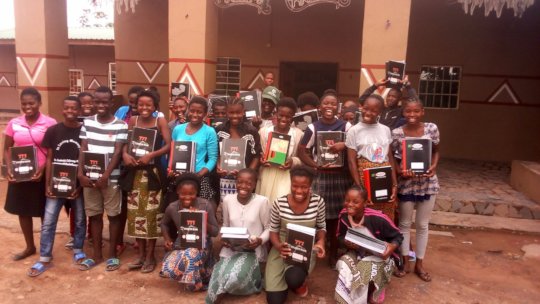 January brings with it a bitter sweetness to Chikumbuso. It is a time when our "babies", who have been with us since Kindergarten, since before they could read or even hold a pencil, move on and head out to various schools for their secondary education. The bitter part is their leaving, the sweetness is that they are ALL leaving! #Nooneleftbehind
In November of 2018 our 33 seventh graders took the exams needed to go into grade eight and ...(drum roll) they all passed and are now beginning their journey into secondary school.
A picture is worth a thousand words so here is one of all our students heading out with their new school supplies.
Congratulations to all! You have persevered and won.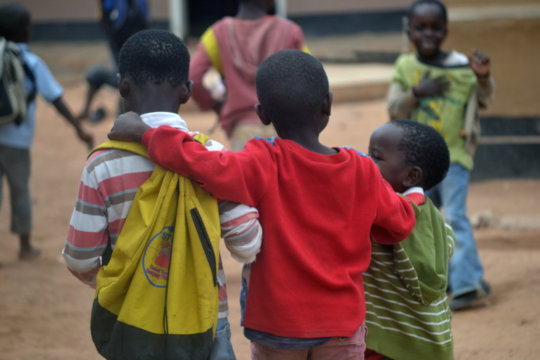 Austin is in grade 2 at Chikumbuso. His grandmother is raising him and he has great hopes of one day being a doctor. This starts with learning to read and he seems to be making great progress. He loves Chikumbuso and loves coming to school every day with his neighbors. The problem with his classroom is that there are 40 students in one very small space therefore seating has become an issue. (The silver lining on this is that our students are motivated to get to school early in order to get a seat!)
This month, before school starts up again in September, we would like to raise money for some classroom seating.
Our fifth grade class is short four desks and all of our classrooms K-5 need some sitting space on a rug. Please help these kids as they come from far and wide to go to our free school. We would like to give them a bit of comfort as they study to improve their lives.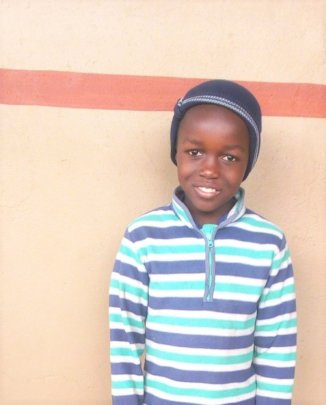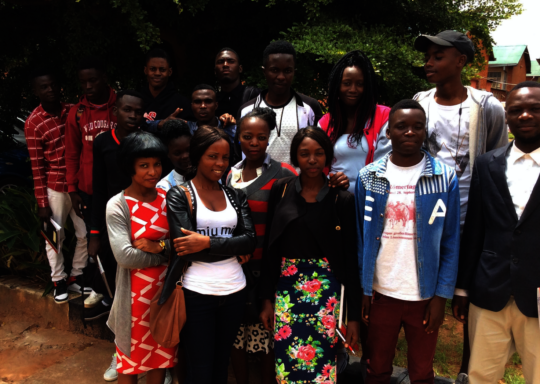 Chikumbuso Community School continues to be a beacon of hope to the entire Ng'ombe community. In 2017, we provided free education to 310 students from Kindergarten to Grade 7 at our onsite school. 100% of our Grade 7 students passed their exams and are moving on to Grade 8. This is a critical stage of learning, as only 34% of students in Zambia continue on past this point because of the high fees associated with secondary education.
The cost of secondary school in Zambia is much higher than the average local family can afford. Chikumbuso paid all tuition, exam fees, uniforms, and supplies for 140 students in Grades 8-12 in 2017. All 41 of our Grade 12 students passed their final exams, and many are eager to pursue college educations.
Chikumbuso's college sponsorship program is continuing to grow each year. In December 2017, 5 Chikumbuso students graduated from college with degrees in Accounting, Animal Husbandry, Education (2), and Food Production.
Obtaining a college education is something that most children in Ng'ombe do not even consider as a possibility. Musonda attended Chikumbuso Community School and eventually went on to graduate from Solweze College of Education in 2016. He recently had the opportunity to interview for a teaching position at a coveted Montessori School in Lusaka. He was incredibly nervous and felt that maybe he was aiming too high for a local boy from Ng'ombe. He gathered the courage to attend the panel interview where his peers presented their lesson plans on professional manila papers. When his turn came, he unrolled his teaching chart that he had carefully created from a recycled mealie-meal sack and was encouraged by the applause from the interviewers. He gave a fantastic presentation, and as he was walking back home he received a phone call offering him the position.
As we continue to see Chikumbuso students being supported all the way through university, we hope to instill in them a sense of hope and pride, and assure them that they are worthy of whatever career or dream that they have the passion to pursue.
WARNING: Javascript is currently disabled or is not available in your browser. GlobalGiving makes extensive use of Javascript and will not function properly with Javascript disabled.
Please enable Javascript
and refresh this page.