At the end of the school year in the United States, mothers find pencil nubs, half used notebooks, one sneaker from gym class, and countless half eaten granola bars in their children's backpacks.
Not so at Chikumbuso! Our secondary school students scrimp and save and literally beg for the money to buy school supplies and food. They use their pencils till they're unable to hold them, they use the back and front of their notebook paper, and they are so grateful for any meals we are able to provide them.
Please take a moment to realize how fortunate you are to have access to school supplies and nourishment and think about giving the same abundance to some of our incredible students. These kids are the best of the best at Chikumbuso and they need all the help they can get!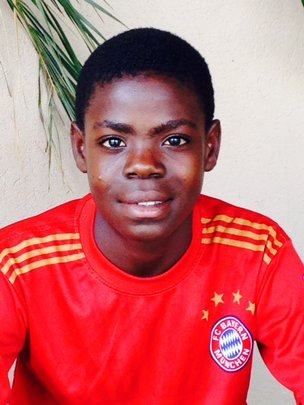 It takes a very big village to support a school of 350 students and in particular a classrom for 50 children. We never anticipated such growth ten years ago when we reached out to 30 children orphaned by AIDS ranging from 5 years old to 14. Our school has grown by leaps and bounds and now we have a K-6 school with lots and lots of children attending free of charge. Your support helps us to keep the project going and to ensure that these children not only stay in school but have the materials and curriculum they need to be successful.
Jeremiah is one of our students. He walks half an hour to Chikumbuso everyday. He says he would not miss a day of school because there is so much that Chikumbuso does for him. Jeremiah appreciates that his school is free, his lunch is free and the books in the library are free to be loaned out. The teachers care to make sure that everyone is learning and understands the material. He wants to be a firefighter when he grows up. Help us ensure Jeremiah's education by sponsoring a class. Your help will encourage many students to succeed in school.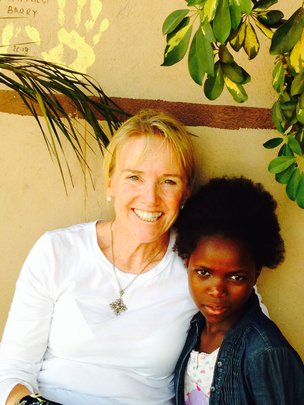 The word Chikumbuso in Nyanga means to "remember" .. we remember many things at our project. How we started with nothing, how AIDS was wiping out our families, how microenterprise and education has changed our lives. This year Chikumbuso celebrates 10 years of being in Ng'ombe working hard to help others find their way in the world. This road is not easy for our children so I ask that you remember their struggle. Education asks these students (especially the girls) to break with the past and move on into a future that is coming at them fast and furiously. Their lives have been bound by poverty and poverty does not want to let them go. Despite the blessing of a free education several of our children, especially the girls, have chosen to drop out of school as they hit puberty. The cultural pressures to marry and have children are strong. Although we have many that stay in school we can't help but weep for those who leave. We covet your support for their futures and your willingness to remember them on a daily basis.
Links:
WARNING: Javascript is currently disabled or is not available in your browser. GlobalGiving makes extensive use of Javascript and will not function properly with Javascript disabled.
Please enable Javascript
and refresh this page.