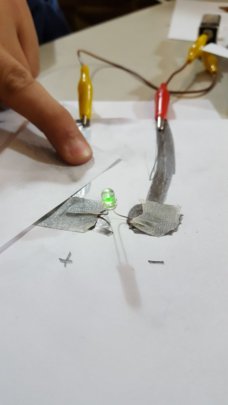 The last couple of months have been super busy and packed with fun as the kids received a great visit from an amazing friend from India – Elsa D'Silva – Founder of Red Dot Foundation and SafeCity - that helps fight Gender Based Violence using technology by crowd sourcing information and mapping it.
For our coders this visit was inspiring not only because it showed them that simple solutions can fix big problems, but also because it involved what they liked the most- technology!
Among other projects they started using Design Thinking methodology to find solutions for problems and in that sense they had to design an alarm for a house – all of which- they had to design and execute themselves.
There's still much more to come on the following months – including the 3rd Edition of our Happy Cities Festival; an event to think with other citizens how we build our own city to make us happy, and explore subjects such as mobility, social capital and youth development. This will be in Rosario on October 27 & 28 – check our website ciudadesfelices.com and come visit us over here!
As I always mention, please follow us on Facebook, Twitter and don´t hesitate to contact us if you have any doubts or comments.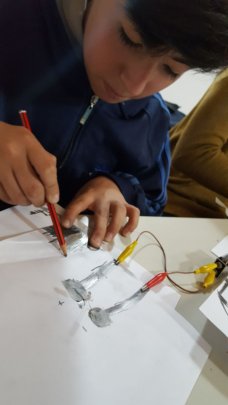 "Imagine you dropped your wallet somewhere on your street. What are the chances you would get it back if a neighbour found it? A stranger? A police officer? Your answer to that simple question is a proxy for a whole list of metrics related to the quality of your relationship with family, friends, neighbours and the society around you. In fact, ask enough people the wallet question, and you can predict happiness of cities" (Charles Montgomery, from "Happy City", 2013)

Societies are based on trust on one another, without trust and confidence we can only get a dysfuntcional group of people only thinking on how to survive and think in a selfish way. That's why we need to create catalyzers that build trust and confidence, and by doing so we will be increasing our capacity to resolve issues. The benefits of this goes from economy to public health, and increases our quality of life.
So what can we actually do create trust where there is none? Public mini libraries creates the perfect platform for this. Witnessing the commitment of fellow citizens to it by donating books, fixing, repairing and taking care of the little colourfull books home has a viral effect. And people start to believe and have confidence again.

Rosario is full of minilibraries (14 already!) thanks to your incredible support. And if you think that you were only supporting a project for only access to education and culture, well, think again. You are not only supporting that. You are creating happy cities.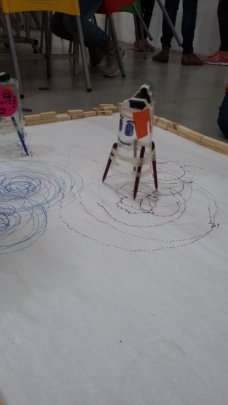 Coding is all about 1's and 0's, but who said it should be black and white?
In our "Code your Future" workshop we know that art is a very important thing in youth development as creativity is what will help us discover solutions in the future for problems we still don't know we will have.
During the sessions, participants started experimenting with basic robotics, and one of their creations was a "Painting Robot". This activity was definitely not an easy task, first it was deciding what the robot´s purpose was, then, creating the structure and lastly making it work.
For the following months we are planning to visit a couple of companies that work in software creation, experimenting with a 3D printer and to keep on coding and creating cool stuff.
Please, stay tunned for more news, follow us on Facebook, Twitter and don´t hesitate to contact us if you have any doubts or comments.
WARNING: Javascript is currently disabled or is not available in your browser. GlobalGiving makes extensive use of Javascript and will not function properly with Javascript disabled.
Please enable Javascript
and refresh this page.