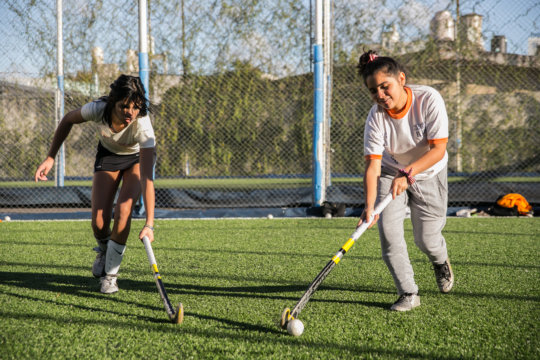 The last couple of months have been super busy and packed with fun as the girls received a great visit from an amazing friend from India – Elsa D'Silva – Founder of Red Dot Foundation and SafeCity - that helps fight Gender Based Violence using technology by crowd sourcing information and mapping it.
Gender Based violence in public space is something that unfortunately affects most of the girls, and understanding that being whistled at, or catcalled is a part of it, was reveling for them. Presenting the topic and contrasting it with what happens in India for girls and how it could be solved, led to deep and meaningful conversations.
This period was also a lot of fun, and both girls team had the opportunities to play games with other teams, uniting them even more; and reassuring their passion for sports.
There's still much more to come on the following months – including the 3rd Edition of our Happy Cities Festival; an event to think with other citizens how we build our own city to make us happy, and explore subjects such as mobility, social capital and youth development. This will be in Rosario on October 27 & 28 – check our website ciudadesfelices.com and come visit us over here!
As I always mention, please follow us on Facebook, Twitter and don´t hesitate to contact us if you have any doubts or comments.