This was the opening question for one of the last lessons of the year. It was made to spark intrigue on how Chat Bots work and to program them- which eventually happened, but most interesting was the conversation on what the kids don't dare to ask anyone. The conversation included feminism and gender based violence and great conclusions that the whole group where able to make with our facilitators help and guidance.
As an extra activity kids watched the movie "Wonder" to discuss about bullying and discrimination. If you haven't watched it yet- Do it! You won't regret it.
With lots of extra activities, programing, deep conversations and a great team of friends a new year has finished, it is time to make a balance and plan for a fresh start for a new group to start coding their future during 2019. We count on you to help us make it a reality.
On a general note, we celebrated the end of the year with all our programs participants and their families in a carnival-like activity in the community park with lots of games. It was a day packed with fun where we could see the results of everything we worked for during the year.
Thanks for your support during 2018, please continue to follow us through our social media accounts - Facebook - Twitter & Instagram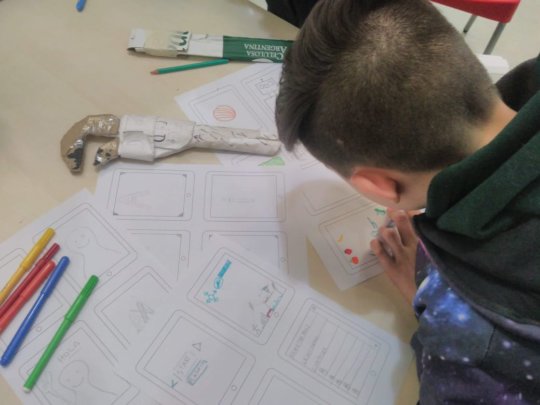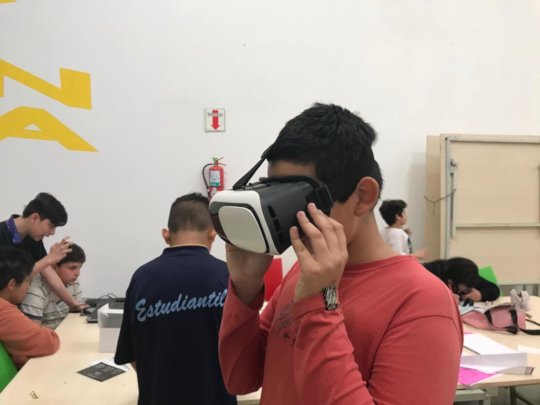 At first nothing, except that both of them are activities that the kids from the coding lab have been working on during the past months.
You might think that none of this activites are really related to coding, however they tend to be essential to boost the design thinking mindset and code considering solving problems.
You might consider that experiencing virtual reality goggles would be the most fun thing to do for a group of techies fan- but reality, interacting with team mates and experiencing real interactions turned out to be a blast.
As I mentioned on the previous report, we are still working on the development of an app that could help solve daily problems, so ideas and thoughts are still welcomed.
Thanks for your support, and please continue to follow us through our social media accounts - Facebook - Twitter & Instagram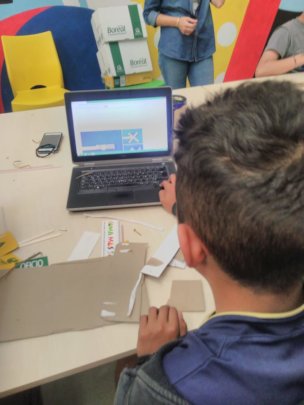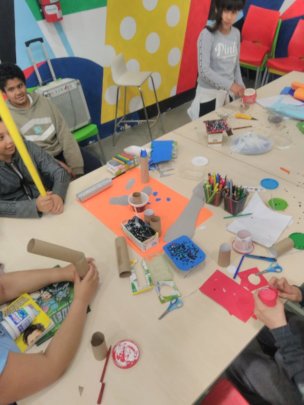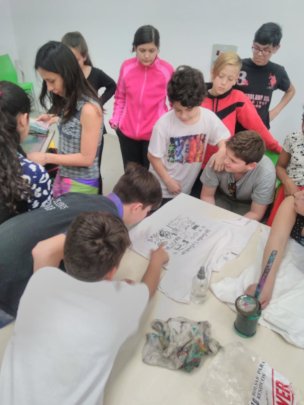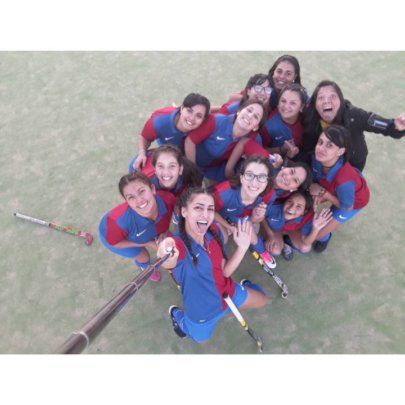 It may sound crazy that we don't want girls to compete when we are referring to sports. However, hockey is just as a game, it is an opportunity to develop long lasting bonds between the team mates.
During the time spent at the field, girls get to know each other, but sometimes they forget that they are the same team, and compete with each other, this is why, as soon as we noticed this was happening between two girls, the coach changed strategy and forced them to collaborate with each other and to be on the "same team" during all exercises while training. It only took a while for them to understand that they were better together.
To re-enforce this concept, they also had a cooking day to prepare their own pizzas from scratch as a team and shared it later, and had the visit from a more experienced team to share their story.
Of course this lessons are a work in progress, but this girls sure are taking every advantage to be more empowered and lift each other up.
Thanks to your support we can keep on providing high level sports program!
please continue to follow us through our social media accounts - Facebook - Twitter & Instagram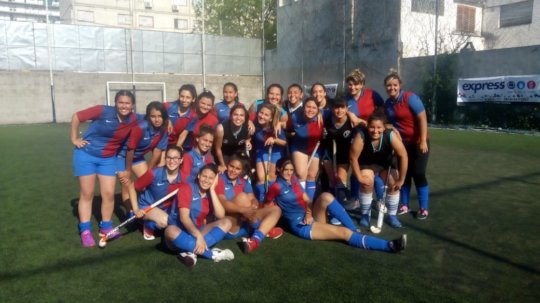 WARNING: Javascript is currently disabled or is not available in your browser. GlobalGiving makes extensive use of Javascript and will not function properly with Javascript disabled.
Please enable Javascript
and refresh this page.