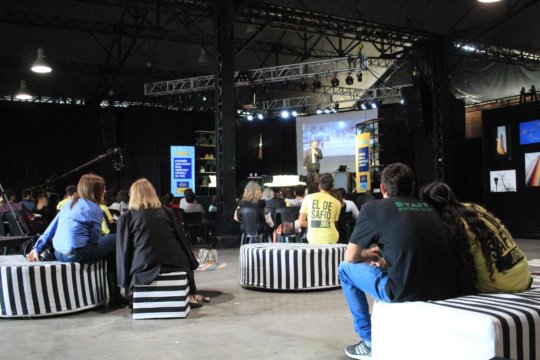 How do we create a truly happy city? A city in which all citizens have equal opportunities of development? A city where the voice of the children is heard? Last week we discussed these questions during the second edition of our Ciudades Felices (Happy Cities) Festival in Rosario, Argentina. More than 500 people attended a day full of keynote speeches, roundtables, exhibitions & innovative spaces of interaction. With the presence of different (inter)national speakers - among whom the famous urbanist Gil Peñalosa and the coach of the national Argentine football team Edgardo Bauza - we discussed topics like youth development, urban planning and mobility.
I co-founded El Desafío Foundation more than 11 years ago and to see the ever growing group of youngsters, of which many volunteers was truly moving. We organize the festival to inspire and get inspired, to share our knowledge and make a bigger impact by creating new connections. Currently based in Rotterdam, The Netherlands I had the opportunity to get a bit of an 'outside view' attending the festival and working with the team for the last 2,5 weeks. Democracy in the making, fueling the hope for a better future; it's so inspiring to be part of this challenge.
At the festival actors from various backgrounds - entrepreneurs, NGO's, the Municipality, schools, and many more - got together as equals with a common goal. Our youngsters did not only co-create, they also curated the wrap up at the end of the festival. They shared their main concerns and ideas with the Secretary-General of the Municipality and the university chancellor. Their advice: more attention for LGBT rights, sports as a platform for development and sustainable transport and inclusive public spaces. But not just words, also the conclusion that if we want to create a happy city, citizens can't be spectators, we all need to act, and now!
Thank you so much for your support. Only with your help we can give these youngsters the opportunity to create the city they envision. Very soon we can share the after movie and more outcomes of the festival. Don't hesitate to contact me for more information.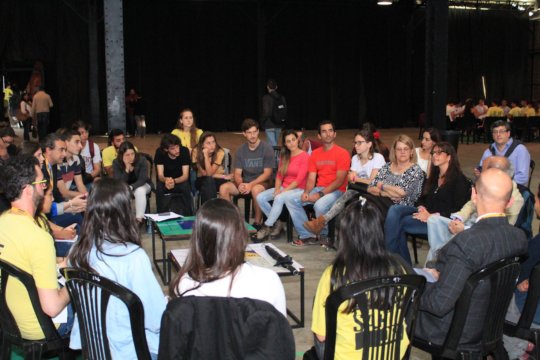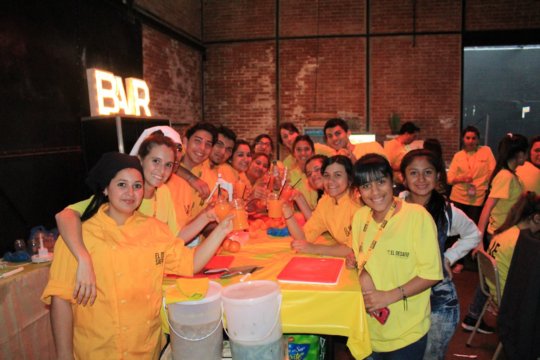 Links: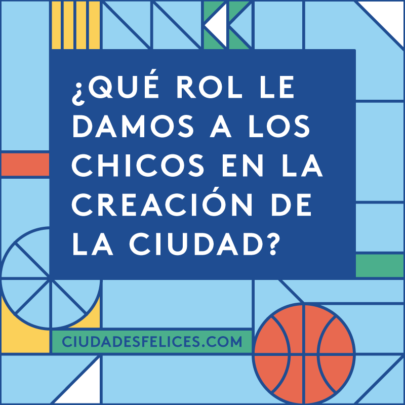 October is a great month for El Desafío, as we are launching the 2nd edition of the Happy Cities Festival, where we invite the whole community to discuss on what makes the city a happy place for all of us. During that festival, our kids will be inviting adults to play throughout the day, participate in all of the talks and then give back a presentation to the general audience, as well as the City Mayor and the head of the local University on their vision of how adults include them- or not- in city planning.
The Festival will also have lots of personalities talking about urbanism, mobility, sports for development and youth development – such as Guillermo Peñalosa, Cecilia Carranza Saroli, Edgardo Bauza and many others.
Going back to what happened since our last report, the coding program has been running great, with lots of enthusiasm from participants, and many great creations with MIT app inventor – cool for everyone's smartphones. Also, in August we had an internal festival for participant's families to see what had happened during the first part of the year as well as to show everyone cool stuff – in terms of coding - to play a game using augmented reality.
Please follow us on Facebook, Twitter and don´t hesitate to contact us if you have any doubts or comments.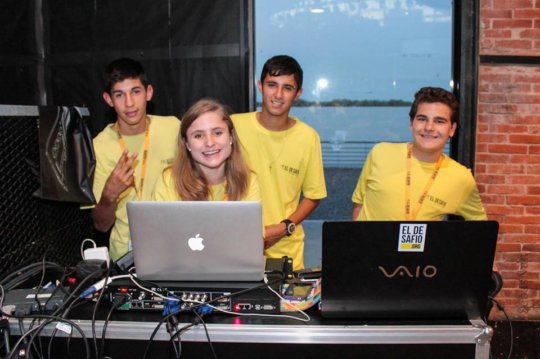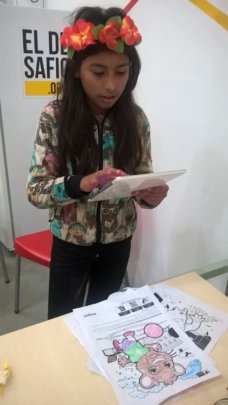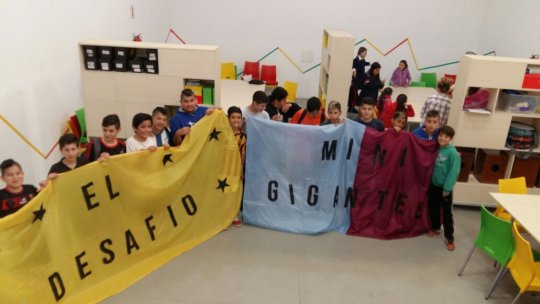 Half of the year has passed and the teams are working better each day. We have noticed major positive changes in participant's attitudes and in their health habits.
Girls from the hockey teams have created strong bonds with each other, they started sharing many moments outside the field as well and we can notice how their self-esteem have increased as a result of perceiving themselves as athletes.
With the boys from the soccer teams we can also notice positive changes, they have decreased their levels of violence and are managing their frustrations, and increased their conflict resolutions abilities. Of course parents are the #1 fans, so a group of moms got together and created some flags to take to field whenever there is a match.
This time I share a special video we launched for a campaign we are doing in Argentina – sorry, it's in Spanish – to invite people to join as social investors to help us continue to do our work, where everybody can see how we use sports to fight addiction and criminality. We invite you to share it as well!
As I always mention, please follow us on Facebook, Twitter and Instagram and stay in touch with us.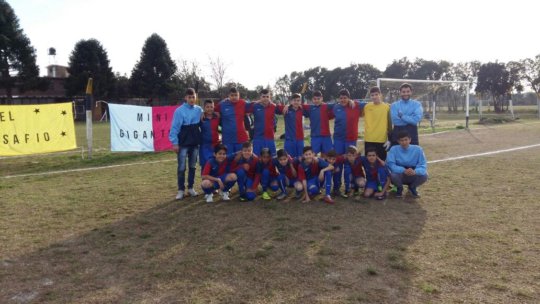 Links:
WARNING: Javascript is currently disabled or is not available in your browser. GlobalGiving makes extensive use of Javascript and will not function properly with Javascript disabled.
Please enable Javascript
and refresh this page.