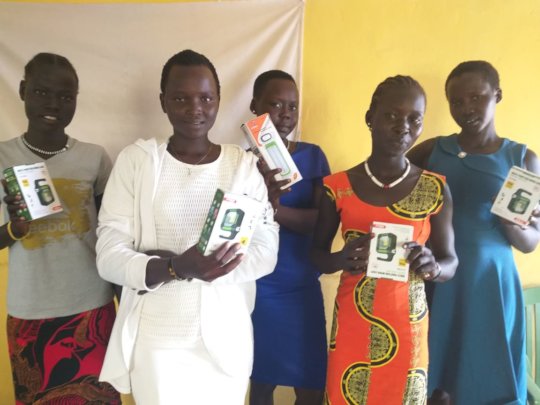 Do you wonder how students in South Sudan are faring during this world-wide pandemic?
American public life has been upended during four months of wrestling with Coronavirus, not always successfully. The past four months have seemed like four years to many of us. We are quite ready to put this behind us and get back to normal – whatever normal will be, once we wake from the nightmare. Could we expect that things would be any different in South Sudan?
As we might guess, the Coronavirus does not favor one country over another. The difference is that some countries have much more capacity to deal with a pandemic than others. As Covid-19 began sweeping across the globe, South Sudan was ill prepared. Its few hospitals have little modern equipment and equally few medications and hospital supplies. The vice president in charge of the South Sudan Covid-19 response announced early during the pandemic that South Sudan had four respirators in the country – yes, four. Just weeks later, the country learned that this same vice president, as well as all the other members of his Covid-19 task force, had contracted the Coronavirus. South Sudan's infection case numbers (adjusted by population) land around the midpoint among nations, but testing is so low that we do not likely know the extent of the disease's impact.
Schools have been closed since the 2nd week of April in South Sudan. There are no Zoom class sessions. Families do not have Internet in their homes, so online learning is unavailable – no teachers, no fellow students, no Wikipedia, or Girl Group meetings. Households are lucky to have a single cell phone, so it has been difficult to even contact students. There is no electricity in homes. Most of the girls are expected to do household chores during the day, so they cannot study before 7 pm when dark falls suddenly on the equator. Then it is too dark to study. Daniel, director of the PESS program, came up with the idea of replenishing the girls' supply of solar lights so they could study in the evenings. He was able to buy 50 of these in Juba, a hundred miles south, and get them transported to Bor, where he works. The solar lights are a big hit, and these gave Daniel, along with his team, a chance to reconnect with the students and encourage them to keep writing and learning. The school year in South Sudan operates all year with one-month breaks between each three-month term.
South Sudan recently allowed the reopening of high school to graduating seniors only. This concession was made because graduates must take national exams at the end of the calendar year and they need to prepare for those important exams. The rest of the students tell Daniel they are eager to get back to school – just like American students, and like students here, they are also likely a bit apprehensive.