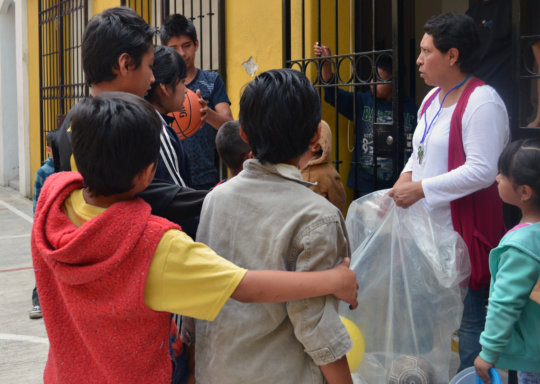 * The names of the members of the Velazquez family were changed to protect their identity.
All families function differently and there is no family better than another. Throughout the support given to families who have children at risk of living on the street, Fundación Pro Niños de la Calle (Pro Niños) has seen how parents, caregivers and children have developed skills to change the way they relate and support each other in times of crisis.
This year three of the families we are working with in Pro Niños will be graduating, which means they have been able to acquire knowledge and put into place factors that now allow them to protect their children from situations that put them at risk of living on the street. This graduation is a way of recognizing the effort and participation of the families, who despite the situations of exclusion and / or violence they face, have improved their living conditions.
In this brief summary, is the story of the Velazquez family, one of the families that will be graduating and symbolize strength and will.
In 2012 we met Felix* Velázquez, who at the time was 17 years old. He had serious problems with drugs and lived on the street. Felix began attending our Day Center and liked the activities so much that he invited his younger brother: Joaquin*.
Joaquin was 13 and no longer wanted to go to school; he had already left junior high school to work. That was how the initial support began first with Felix and Joaquin, and then we made contact with the rest of the family: his sister Nancy* and their mother, Laura*.
The Velazquez family comes from an indigenous community in the state of Oaxaca and they came to Mexico City in search of opportunities to improve their living conditions, but the only alternative at that time for Laura and her children was to live on the street. With work and time they managed to get a room to live in. It was a very difficult situation, without identity papers and a violent environment that excluded them. For Laura the only priority was to get a job, because she thought her children were old enough to know what they were doing and how to manage.
From the comprehensive work Pro Niños started doing with each member of the Velazquez family, family coexistence was cultivated and the participation of Laura in the care of her children began to detonate changes that have reduced the risk of Nancy or Joaquin leaving home as did their brother Felix, who unfortunately is still on the street.
Joaquin decided to go back to junior high school and has now graduated. His sister Nancy is still in school and is very motivated to continue studying. Laura works as a cook and is determined to continue moving forward with her children to face the difficulties of everyday life, but now they use their own strengths and the support networks that they have managed to initiate with Pro Niños and its community.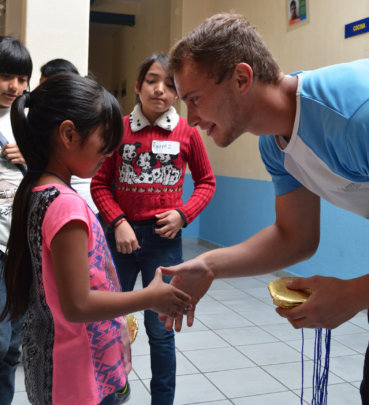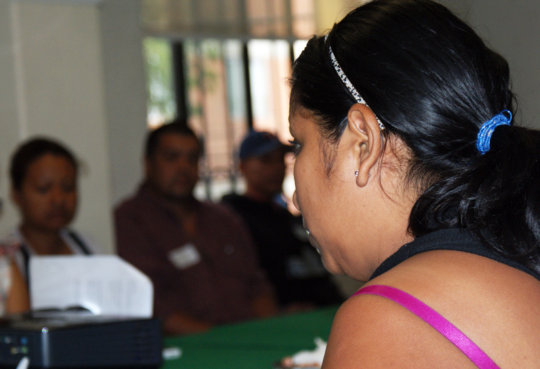 Links: