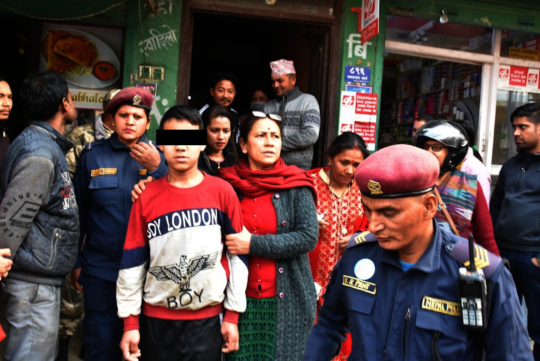 We are writing to let you know that yesterday, we rescued four very young boys, aged between 12 and 14, from restaurants, sweet shops and a bakery in Kathmandu.

The rescue was undertaken by our staff team, with support from the local police, municipality representatives and members of the Children Protection Campaign Group.

Currently, the stories of each of the boys is unclear. They are very scared and so we have so far been unable to gather much detail of where they have come from and how they ended up in these terrible circumstances. The staff are working hard to ensure that they feel safe and will counsel them over the next few days in the hope that we can learn more. We are waiting on their official documents so we can identify them and contact their families.

Thank you so much to those who donate to support our rescues. Your kindness allows us to continue to reach the most vulnerable and keep them safe.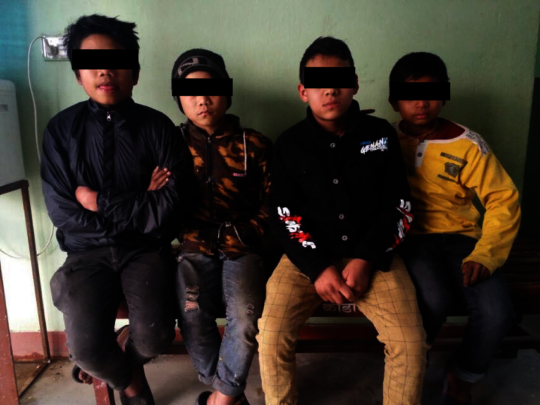 Illness as a result of waterbourne diseases is a persistant challenge for children in schools. Poor sanitation practices exacerbate this issue, often decreasing levels of attendance when children feel too unwell to come into schools.

To combat this, our staff delivered hygiene kits to 1069 children over the past three months. The kits include all the basic items needed to keep children safe. Simple items such as soap, toothpaste, nail clippers and a towel can make all the difference. Staff also show children how to correctly wash their hands and when it is important to protect children from becoming unwell.

Just another way that the small things really do make a big difference.
Once again, thank you so much for your continued support that allows us to support so many children who face such huge challenges. We really appreciate it.
Last week, we visited a school in the rural district of Makwanpur and dropped in to visit one of the schools that we support. Praja Lower Secondary school had been struggling due to a lack of facilities that appropriately accommodated younger children and encouraged good literacy skills.

When we first encountered the school, children in the lower grades, as young as 5 or 6, were learning on desks designed for much older children. The benches were so high that they often fell off and hurt themselves on the concrete floors, creating injuries and disrupting the classroom environment. To address this problem, we funded low desks, cushions and carpets to allow small children to sit on the floor and reduce knocks and bumps.

Learning to read and write is fundamental to children's success in school. Helping young children to enjoy reading independently opens the door to new discoveries, knowledge, creativity and confidence. Therefore, we also provided the school with a library, housing a range of engaging material for children of all ages. We were able to see the children interacting with the new facilities and enjoying the rich world that books open the door to.

Thank you so much for your support in funding these projects. Thanks to initiatives like these, attendance in rural schools continues to climb, keeping even more children safe from the hands of traffickers.
WARNING: Javascript is currently disabled or is not available in your browser. GlobalGiving makes extensive use of Javascript and will not function properly with Javascript disabled.
Please enable Javascript
and refresh this page.