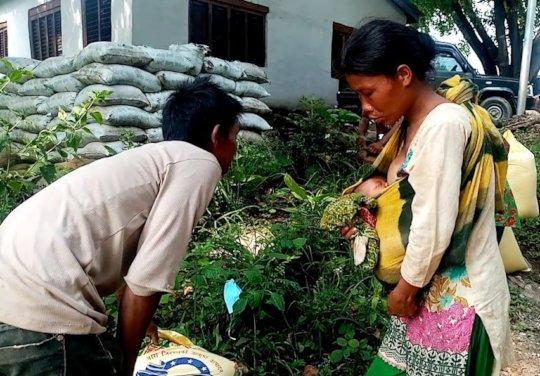 Although initially, Nepal was largely unaffected by the Coronavirus, recently came the news that we were dreading. Coronavirus infections in Nepal are starting to rise and just this week 451 new cases have been reported. The government says it expects cases to increase rapidly but many provinces are not prepared. Our staff in Nepal are keeping abreast of all the government directives and ensuring our staff adhere to the guidance provided but we worry greatly for the welfare of those we support.
With schools closed, we have had to put our education projects on hold. However, we are thankful that so many have already benefited from interventions this year, such as our hygiene workshops. Effective hand-washing is more important than ever, and thanks to our staff, thousands of children in rural schools were taught to do so properly before the outbreak. We hope that this will keep them safe in the weeks to come.
Under the strongly enforced lockdown, many are suffering, with armed police patrolling the streets. A large proportion of the country are daily wage earners; if they cannot work, they won't eat. In addition, deliveries have stopped, shops have closed, and remote communities have been suffering.
To try and alleviate the burden, our local staff have been delivering lifesaving supplies to communities in need. So far we have provided: 350 food packages, 350 hygiene kits, 1500 pairs of surgical gloves, 1500 surgical masks, 20 litres of handwash, 30 litres of hand sanitiser and 4 water tanks.
We are so proud of our brave team who have driven all over the rural district of Makwanpur to deliver these vital necessities. The need is still huge and we still to provide almost the same amount we have already delivered a second time to other communities.
By the time we reached some of the most remote villages, one family told us of how they had not eaten for over two weeks:
"My husband usually collects sand from the riverbed but his work suddenly ended with the lock-down. We tried to ration our food but it soon ran out. We've been collecting small fish and crabs from the river and looking for wild yams, but my family hasn't had a proper meal for 16 days. I have a four-month-old baby, but my milk is not enough for him because there isn't any food in my body. I have been so worried about him – and my three other children too.
Today we walked for four hours on a difficult road but it was worth it. You have given us enough food for over a month and we feel like the luckiest people in the world. We will make this food last for a long time. Our children will be so happy. We want to express our gratitude because we now have enough to eat and can sleep well. Dherai Dherai Dhanyabad (Thank you so much)."
We are committed to continuing our support for those who are the most in need during this difficult time, so thank you so much for your support.
Best wishes,
Alicia Jauffret
Fundraising Officer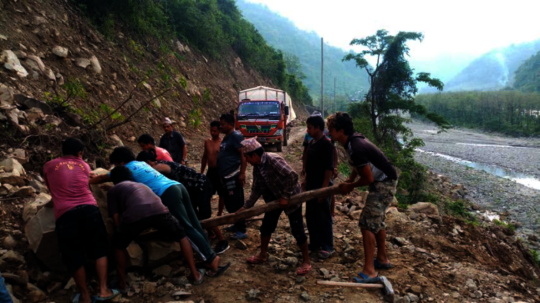 Links: